Winners and Losers from Jets Pre-Season Week 2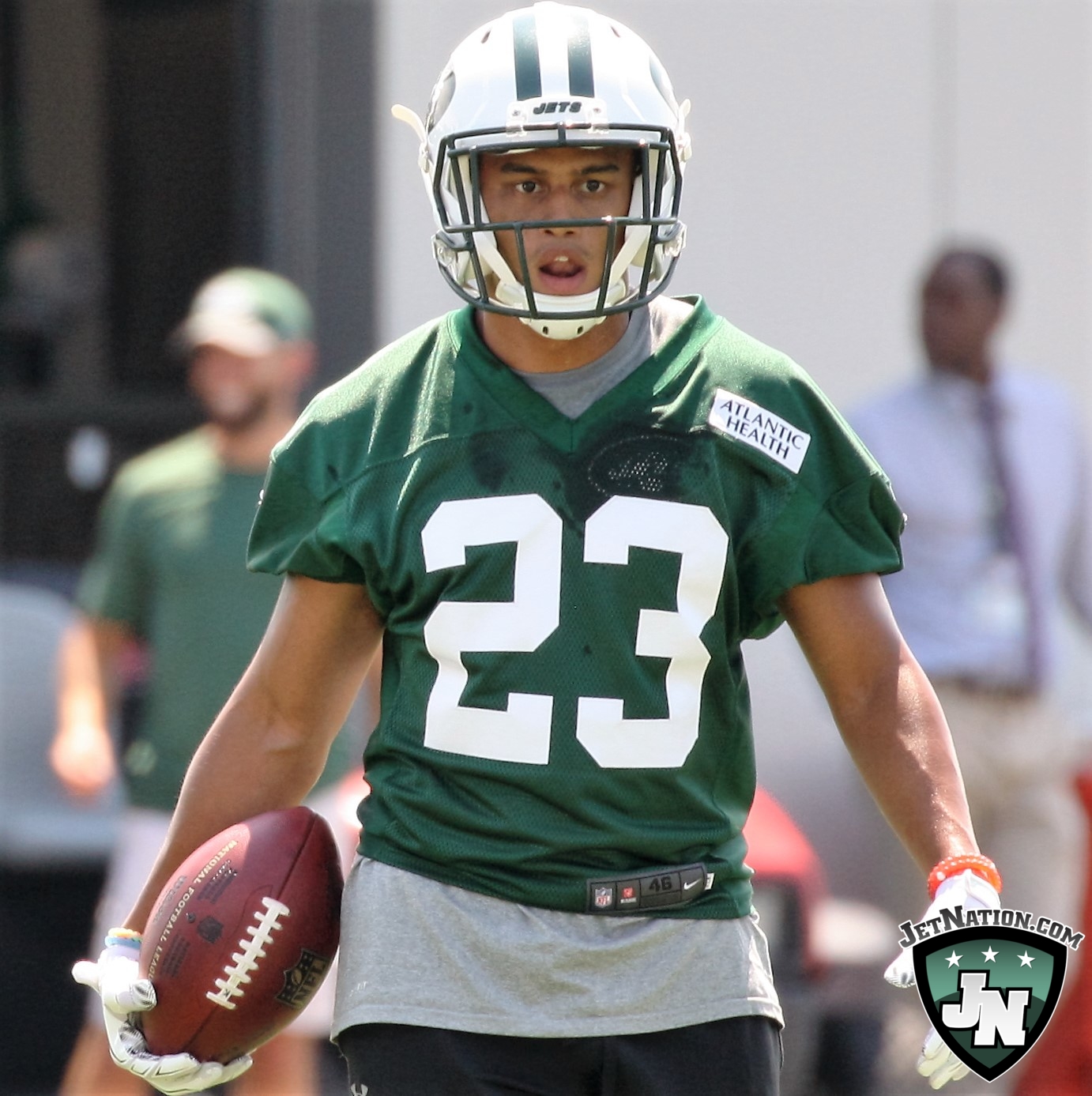 After another effort in which the Jets' punchless offense showed little to no life, the defense had its share of quality moments, the list of "winners" is shorter than a Lachlan Edwards shanked punt.  So without any further ado…
Winners:
CB Dexter McDougle: 
Few players, (some could argue that no other player) on the Jets current roster have done more to secure a roster spot than McDougle, who continues to impress this pre-season.  Following several injury plagued and ineffective seasons as a pro, McDougle has been all over the field during training camp and now in both exhibition games, providing excellent coverage and picking up several pass break ups.  As we mentioned here, McDougle is having a stellar camp while Darryl Roberts' roster spot could be in jeopardy.
OLB's Josh Martin and Corey Lemonier:
After last week's loss, we put injured linebacker Lorenzo Mauldin down on the losing side based on the ground that was being gained by Josh Martin, who had a strong showing in week one.  Now, we can add Corey Lemonier to that list as he and Martin both played well against Detroit with Lemonier coming away with a sack and an interception while Martin picked up a sack for the second week in a row as well as a forced fumble.  Still no word on when Mauldin is due back.
QB Bryce Petty:
Whether it's against second, third, fourth or fifth stringers, the job of an NFL quarterback is to deliver the ball on time and on target to its intended receiver.  Petty has been doing that fairly well throughout training camp, and it continued against the Lions.  Petty was 15 for 25 (62%) with several dropped passes, including one in the end zone to close out the contest.  With a better performance from TE Jordan Leggett, it wouldn't be out of the question to suggest Petty would have had a pair of TD passes.
DL Claude Pelon:
Pelon didn't show up on the stat sheet, but kudos to the second-year undrafted free agent for finding himself getting several reps with the first-team defensive line after a standout performance last week against the Titans.  As was the case with fellow lineman Lawrence Thomas last season, Pelon is making a push to stick with the team when rosters are cut down to 53 players in a few weeks.
Losers:
QB Christian Hackenberg:
Whether or not you want to put Hackenberg's performance on the quarterback, the offensive line, the receivers or the coaching staff, the bottom line at this point is that he has now played roughly one full game of pre-season football and has yet to orchestrate a touchdown drive.
Hackenberg got zero help from his offensive line and receivers, but his failure to set up his protection adequately almost got him killed in the first quarter, and when the rare opportunity of an open receiver presented itself, Hackenberg came up small.
The O-line:
It's impossible to pick on any one player here.  As a group, the Jets offensive line was terrible in the first half, failing to give Hackenberg any time to throw, or running back Bilal Powell much room to work with.  There was some juggling of the line-up by Todd Bowles, but this unit has to do better than what they showed on Saturday.
TE Jordan Leggett:  
As previously mentioned, Leggett failed to come up with a late touchdown that would have just been window dressing as far as the final score was concerned, but it also would have shown some fight from the rookie who had a Bryce Petty pass right between his hands before allowing a defender to pull it away, turning what could've been a TD pass, in to a game-ending interception.
WR/PR Frankie Hammond:
The favorite to win the team's open competition at punt returner, Hammond mishandled  a punt that went right through his arms.  Can't have that.
S Jamal Adams:
It's not exactly "panic button" material for the rookie safety, but who could blame some Jets fans for suffering from Calvin Pryor flashbacks as Adams missed several tackles in his most extensive action of the pre-season?  On at least three occasions, Adams had an opportunity to make a tackle in the vicinity of the line of scrimmage, only to dive at the ball carrier's feet and come up with empty as the tackles were evaded.  Again, no need for alarm this early on, but not a strong showing from a defender whose reputation was that of a fundamentally sound player who rarely misses a tackle.
The Jets get back to work in Florham Park this week as they prepare to take on the Giants in the "nobody really cares" "snoopy" bowl at MetLife Stadium for what should be the most extensive action for the team's starters before the season kicks off in Buffalo on August 3rd at 7pm.
Videos
NY Jets Phase 3 OTAs, Expectations and a Minor Calf Tweak with Greg Renoff