McDougle's Strong Camp Another Test for Bowles?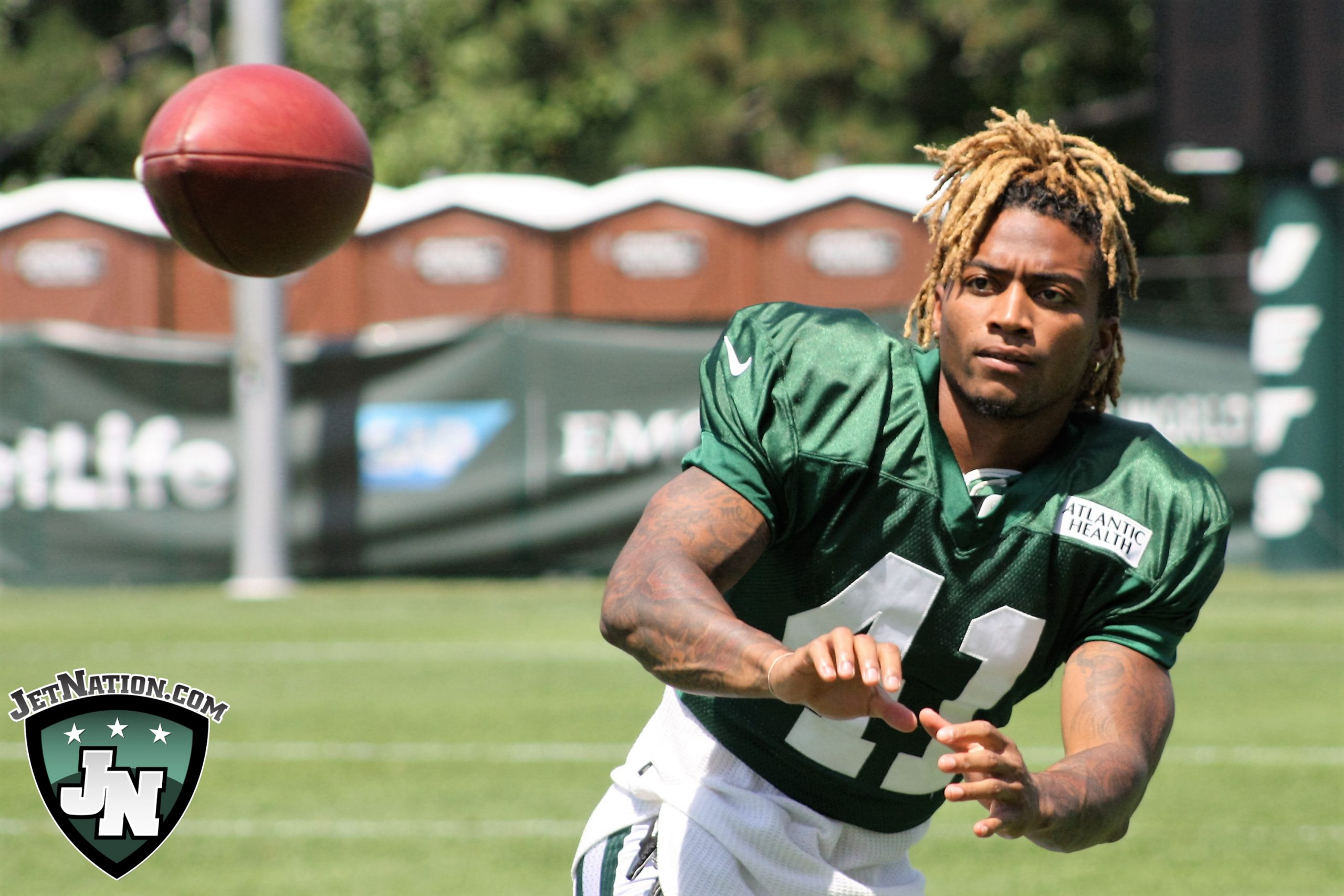 It's a philosophy preached by all 32 NFL head coaches, but for some reason it's not always practiced.  We hear it all the time; "the best players will play".  You can count Jets head coach Todd Bowles among those who has said it in the past, but hasn't always followed through on the promise.
Just last season, the team's atrocious secondary was shredded on a regular basis as former All-World cornerback Darrelle Revis was beaten by countless receivers week in and week out.  In run support, Revis was invisible; sometimes hiding behind teammates to avoid contact with opposing offensive players.  Revis should have been benched by mid-season in favor of any cornerback with an interest in playing football.  Instead, he was trotted out there to start fifteen games
Breno Giacomini was put back at right tackle after returning from an injury and was the same average player he'd always been.  Once rookie Brandon Shell was inserted late in the season, he outperformed the overpaid Giacomini by a wide margin.
One could also make a case for departed first round draft bust Calvin Pryor, who was no better than Rontez Miles.  In fact, it turned out Miles was a closer version of the player Pryor was supposed to be than Pryor himself actually was.
Just a few examples of Todd Bowles going with an inferior player due to draft status, salary or both.  Now, Bowles may be faced with a similar decision with the emergence of cornerback Dexter McDougle.
Through training camp and the Jets' first two pre-season games, McDougle has been a standout on defense.  He has provided tight coverage while picking up four pass break-ups and a quarterback pressure, earning praise across the board from coaches, beat writers and fans alike.  McDougle's primary competition, of course, is slot cornerback Buster Skrine.
Skrine was off to a strong start with Gang Green two years ago after leaving the Cleveland Browns, but has been largely ineffective since then.
Despite his struggles, Bowles has continued to play Skrine, and while it may have upset some fans, the argument could be made that there wasn't a suitable upgrade on the roster. Could that all change with McDougle trending upward, and if it does, what will Bowles do about it?
It's another case of one player making a sizeable chunk of money for Skrine ($8.5 miillon cap hit per overthecap.com), versus a less experienced player in McDougle, who will cost the Jets just $615,000 in 2017.
If his track record is any indication, Bowles could stick with a potentially less effective Skrine until the wheels come off before going to McDougle, but if the two corners continue to play at their current levels, Bowles will lose even more credibility every time we hear him talk about any player being on the field because he "gives us the best chance to win".
Videos
New York Jets OTA Presser Takeaways, Aaron Rodgers' Impact and Summer Delusion