JetNation 8/22 Tuesday Tidbits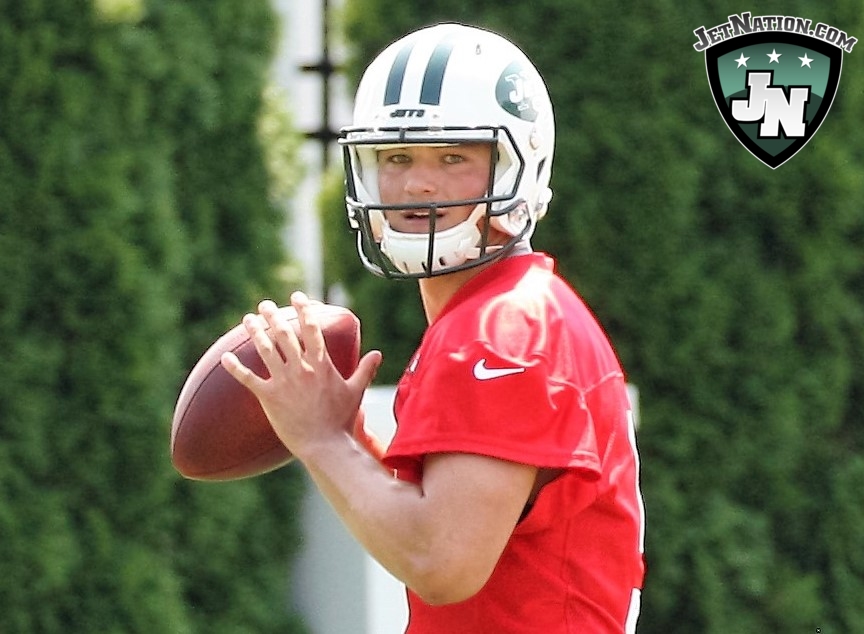 A few notes, thoughts and links to previous articles on Gang Green to pass along:
A previously unforeseen camp battle for the starting center job has emerged according to head coach Todd Bowles between incumbent Wesley Johnson and free agent addition Jonotthan Harrison.  Should Harrison win the job, Johnson would become a valuable back-up on the O-line, but given the way the Jets made every effort to cut costs this off-season, would Mike Maccagnan be so bold to let him go?  Johnson's contract is structured in such a way that all of is $2,746,000 salary would be a cap savings with no hit.  Cutting Johnson would be a foolish move, but that didn't stop Gang Green from dumping Eric Decker.
Cornerback Juston Burris has looked good throughout camp and in each of the team's two pre-season games, but keep an eye on him when matched up against receivers with elite speed.  Burris has been burned consistently when matched up against Robby Anderson at Florham Park.
Through two games, Bryce Petty has clearly outplayed Christian Hackenberg, but critics are quick to remind us that it shouldn't be taken too seriously given the fact that Petty's performance has come against second and third-string defensive players. A valid point.  However, what should that say about Hackenberg, who completed roughly 40% of his passes against second and third stringers last pre-season?
If Dexter McDougle continues to outplay Buster Skrine, it's time for Todd Bowles to stop playing guys based on salary and/or draft slot, and give McDougle the nod.
Little is known about Jets D-lineman Claude Pelon who played sparingly as a USC transfer due to injuries and depth along the D-line, but the undrafted free agent who spent last year on IR appears to be climbing the depth chart.  After some late reps against the Titans, Pelon got some first team run against the Lions.
Unlikley that it'll carry over in to the regular season, but lost in all the hysteria of Christian Hackenberg's outing last week against the Lions, left guard James Carpenter had a handful of plays where we saw him walked back in to the pocket much more than we've come to expect.  Something worth keeping an eye on.
Doug Middleton's injury opens the door for another safety to step up and steal a roster spot.  He's been quiet and missed some time in camp, but Shamarko Thomas looked solid against the Lions.
According to Todd Bowles, there are still three spots on the O-line up for grabs (LT,C,RT).  It's unlikely, but if those jobs were to be won by Ben Ijalana, Jonotthan Harrison and Brent Qvale respectively, it wouldn't bode well for Mike Maccagnan, who signed Kelvin Beachum to big money, re-signed Wesley Johnson, and drafted Brandon Shell, the three players who will have lost those competitions.  Of course Maccagnan would also have acquired the starters in that scenario, but two of the three (Ijalana, Qvale) would be holdovers from the previous regime.
Videos
New York Jets OTA Presser Takeaways, Aaron Rodgers' Impact and Summer Delusion