Key Story Lines; Players to Watch in Jets vs. Giants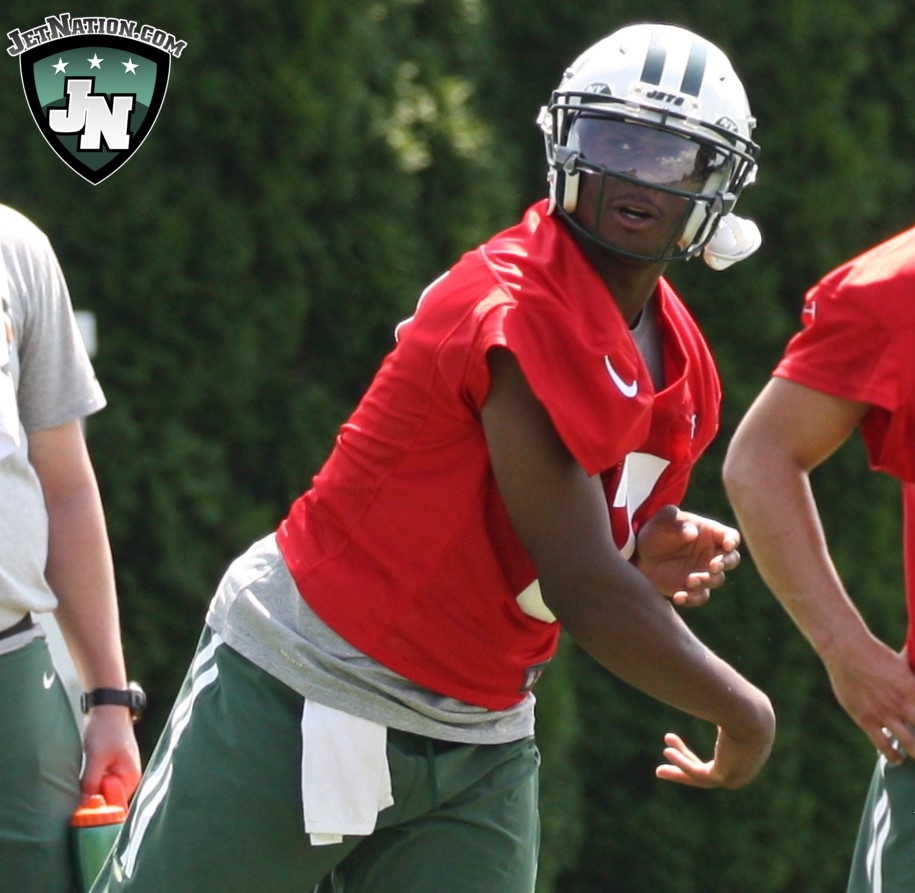 Fans can make fun of the famed "Snoopy Bowl" at MetLife Stadium between the Jets and Giants tonight as much as they like, but the truth of the matter is that this third pre-season game for both teams is one of the more important pre-season games in recent memory for Gang Green.
This will be the last look the Jets get at their starters before the season kicks off in Buffalo a couple of weeks from now, and at this point, head coach Todd Bowles doesn't even know who many of his starters will be.
Then of course, there's the story of Geno Smith going against his old team in an effort to beat out veteran quarterback Josh Johnson for the Giants number two spot on the depth chart.  So let's take a look, shall we?
The Quarterbacks:
Nobody knows for sure what's going on with the Jets quarterback position at this point, and all anyone can say with any degree of certainty is that Todd Bowles' handling of the position up to now has been unorthodox as we examined here.
In a nutshell, Bowles said leading up to the team's game against the Lions that QB Josh McCown would see extended action, only to announce before the game that McCown would sit out entirely.  Since that game, McCown has essentially gotten no action in practice.  It's been all Christian Hackenberg and Bryce Petty.  With McCown getting no real reps this week, it's possible he may not play in this game.  If Bowles sits him this week and follows the unwritten rule of no starters playing in week four, does he start McCown in Buffalo after taking only 4 pre-season reps?
You would be hard pressed to find a pre-season game with more meaning that this one for the Jets, as Bowles will have some serious decisions to make if, and it is a big "if", Hackenberg or Petty come out firing and generate a couple of touchdowns and do a good job of protecting the ball.
The Offensive Tackles:
As much talk as there's been about what a bad look it would be for GM Mike Maccagnan if Christian Hackenberg were to bottom out, even worse for the GM could be how the offensive tackle position settles itself.
With only Ben Ijalana on the roster earlier this off-season, Maccagnan paid big money for free agent Kelvin Beachum, whom Bowles has been reluctant to name his starter.  Should Ijalana win that job, it would put Beachum and his 3-year/$24 million ($12 mil guaranteed) contract on the bench in favor of a player that was already under contract and evaluated by the front office last season.
The right tackle battle is also coming down to the wire between Brent Qvale and Brandon Shell.  This is another competition that's had an odd approach.  Shell played well down the stretch last season and Qvale, while a decent run-blocker, struggled as a pass blocker.  The two have been alternating throughout camp, but Qvale appears to have gotten the Iions share of the reps.
Qvale beating out Shell wouldn't be nearly as bad for Maccagnan as Ijalana beating out Beachum, but Maccagnan would prefer to see one of his draft picks earn a starting spot.
The cornerbacks:
The team's number one cornerback will be Morris Claiborne for as along as he can manage to stay healthy.  Beyond that, it appears Juston Burris will occupy the team's no. 2 spot for the time being.
The biggest question comes in regards to the team's slot corner position where Buster Skrine appears to have been handed the job out of the gate, but has been outplayed by the oft-injured, yet resurgent Dexter McDougle.  Bowles has hesitated to bench overpaid under-performers in the past.  Will he do it again if McDougle finishes strong against the Giants?
Left battling for the remaining spots are Marcus Williams, Darryl Roberts, and Derrick Jones with long shots David Rivers and Xavier Coleman rounding out the competition.
Coleman has been banged up for much of camp and a strong showing could help him stick on the practice squad.
The Outside Linebackers:
One outside linebacker spot is set with second-year player Jordan Jenkins who appears to be ascending after a solid rookie campaign.  The other spot was expected to be filled by Lorenzo Mauldin who may now be in jeopardy of losing his roster spot.
Mauldin has yet to play a pre-season game and is out again tonight.  Meanwhile, Josh Martin and Corey Lemonier have shined in his absence.  Both Martin and Lemonier are more athletic than Mauldin, with the pair combining for a few sacks and an interception through the team's first two pre-season games.
Rookie Dylan Donahue was largely invisible in his debut last week, so he'll be looking to make a play or two to solidify his roster spot.
Freddie Bishop hasn't made any real splash plays, but he's been at least as good as what the Jets have gotten from Mauldin over the past couple of years, so he could end up bumping the former Louisville product.
The Centers:
Wesley Johnson was the team's presumed starter until we recently saw free agent addition Jonotthan Harrison get reps in his place, with Bowles commenting during a press conference that Johnson was in fact fighting for his job.
What bodes well for Johnson is that while neither player has been great thus far, Harrison has struggled more than Johnson has up to this point.
The Fullbacks:
Not a high-profile battle, but rookie Anthony Firkser and Julian Howsare are going down to the wire as well.  With the Jets expected to do their fair share of running the ball this season, having a consistent lead blocker will be a big part of the offense.
The Kickers:
Officially this one is unsettled, but unless Ross Martin has a complete meltdown, the job should be his.  Throughout camp he's been the better kicker, sometimes drilling 55-yard field goals with tons of room to spare.
The return men:
There's still no established punt returner and it looks like Frankie Hammond is the team's preferred choice, but after his fumble last week, that may open the door for the likes of Romar Morris and Marcus Murphy.  Keep an eye on who gets reps tonight and how the fare, it could be settled by the time the night ends.
Full Circle for Geno Smith:
Only adding to the drama and interest is the presence of former Jets quarterback Geno Smith.  A polarizing figure on the sidelines as his antics off the field made more headlines than his atrocious play on it.
Smith has struggled against opposing defenses this pre-sason, throwing a pair of interceptions and having another negated by an opponent's penalty.
Going head to head with Josh Johnson and his career 5 TD passes to 10 interceptions should have been a cake walk for Smith, who is now rumored to be at risk of losing the competition and being sent packing.
Mo Wilk vs Justin Pugh:
Earlier this off-season, during an airport layover, Giants offensive lineman Justin Pugh blew through his copy of "Trolling: For Dummies", and took to social medial to poke fun at the downtrodden Jets, highlighting the fact that the airport shop was carrying only Giant's baseball caps.  Jets defensive lineman Muhammad Wilkerson didn't take kindly to the slight, and said he'd be looking for Pugh when the two teams met tonight.
It may only be a pre-season game, but there are enough competitions and story lines to make this one worth watching for Jets fans with the season just a couple of weeks away, and decisions to be made that could have a major impact for years to come.
Videos
New York Jets OTA Presser Takeaways, Aaron Rodgers' Impact and Summer Delusion