Petty Politics Hurting Bryce?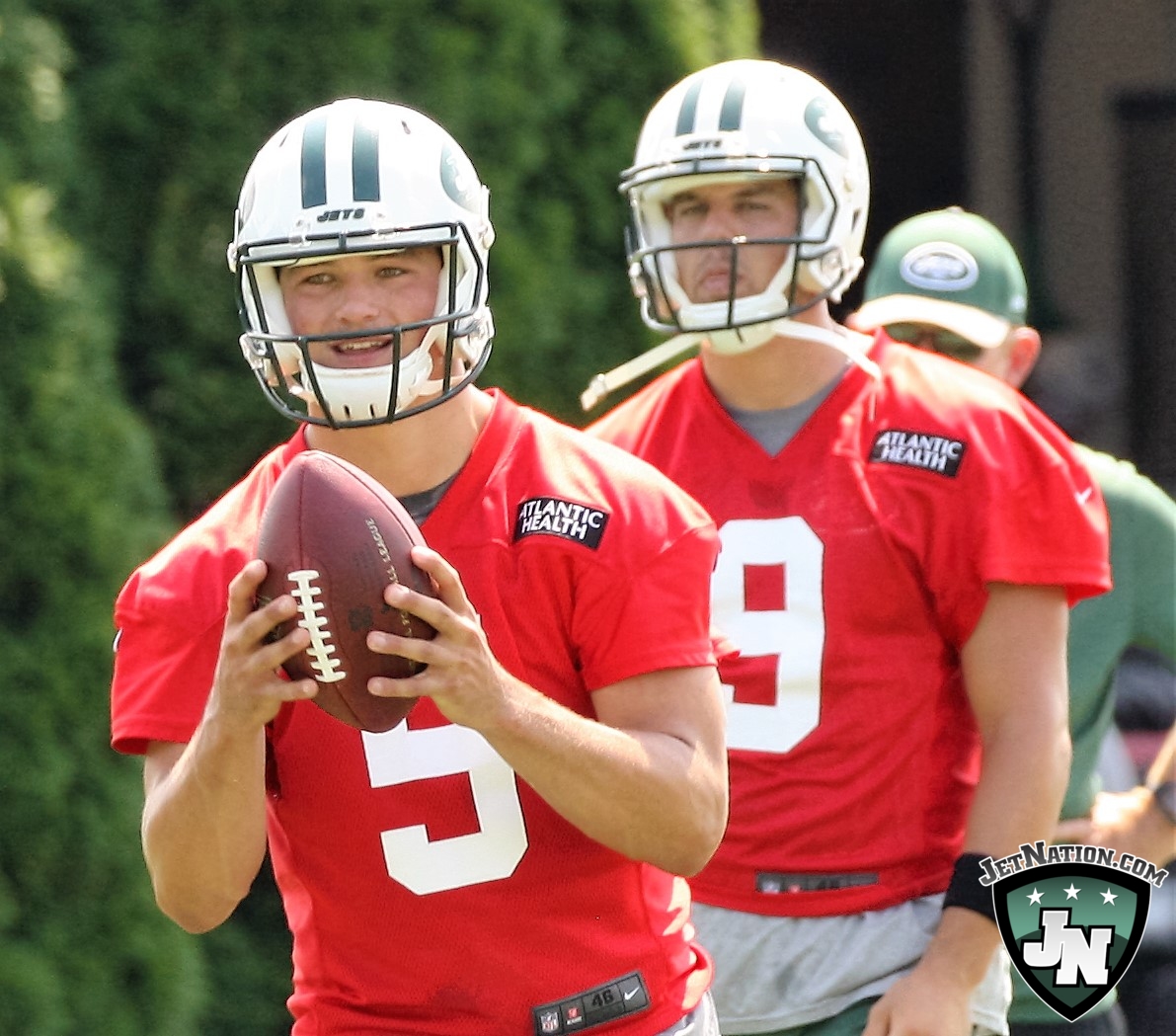 When head coach Todd Bowles met with the New York media yesterday to announce his starting quarterback, the name many fans were hoping to hear was Bryce Petty.  As you probably know by now, it wasn't Petty, but Josh McCown who was tabbed for the Jets season opener in Buffalo on September 10th.
Now it seems that not only has Petty lost out on the team's starting job, but will have to wait to hear from Bowles and company as to whether or not he or Christian Hackenberg will be backing up McCown when the season kicks off. Clearly a more egregious oversight than going with McCown to begin with, and should Petty be made the team's third quarterback, we'll have to start wondering who is really making the calls at 1 Jets drive.
Chosen in the 4th round of the 2015 draft (103rd overall), the team doesn't have as much invested in Petty as they do in Hackenberg, a former 2nd round pick two seasons ago (51st overall).
Whether or not Hackenberg or Petty ever amount to anything, which the may not, is irrelevant at this point.  What is relevant is that we know as of right now, Petty has been far more capable of delivering the football quickly and on target than Hackenberg has, and it hasn't been close.
We pointed out Petty's improving performance despite a lack of reps a couple of weeks ago right here, but it seems that outplaying Hackenberg both in practice and in games has done little to help Petty's cause.
Yes, the detractors will immediately point to the fact that Petty has been playing against other team's bottom of the roster players, but does that mean that completing 66% of your passes should be less important than a quarterback who is taking unnecessary sacks, throwing suicide balls to his receivers and is frequently off target by a wide margin should be ignored, as has been the case with Hackenberg?
One quarterback looking completely lost and ineffective against first, second and third string defenders should not even come close to outweighing another quarterback looking poised and confident while delivering passes on target outside of 10 yards against second, third and fourth-string defenses.
While Hackenberg's completion percentage is a respectable 61.5%, but his average yards per pass of 5.1 yards reveals just how much success he's had in throwing the ball inside of ten yards, regularly missing passes down the field when he rarely attempts one.
Meanwhile, Petty's average yards per attempt is almost double that at 8.9 yards per attempt, placing him sixth in the NFL this pre-season among quarterbacks with at least 20 attempts.
Again, keeping in mind that it's only the pre-season and defenses won't be as complex as they will during the regular season, the number one factor in determining who lands where on the depth chart should be execution, not draft slot.
In addition, if we want to apply the excuse of one guy playing against back-ups, how do you then ignore the fact that Petty is playing with back ups, whereas Hackenberg is playing with the team's best pass catchers?
This isn't to say that Hackenberg's struggles are totally on him.  Pass protection has broken down far too often for Hackenberg to have any sustained success, but it has been good enough at times to allow him to make plays and he hasn't come through the way Petty has.
So now Petty will sit and wait to find out if his standing on the team's depth chart will be about performance, or potential and politics.
Videos
New York Jets OTA Presser Takeaways, Aaron Rodgers' Impact and Summer Delusion