Testy Todd; Bowles Lukewarm on Hackenberg's Future, Takes Subtle jab at NY Spotlight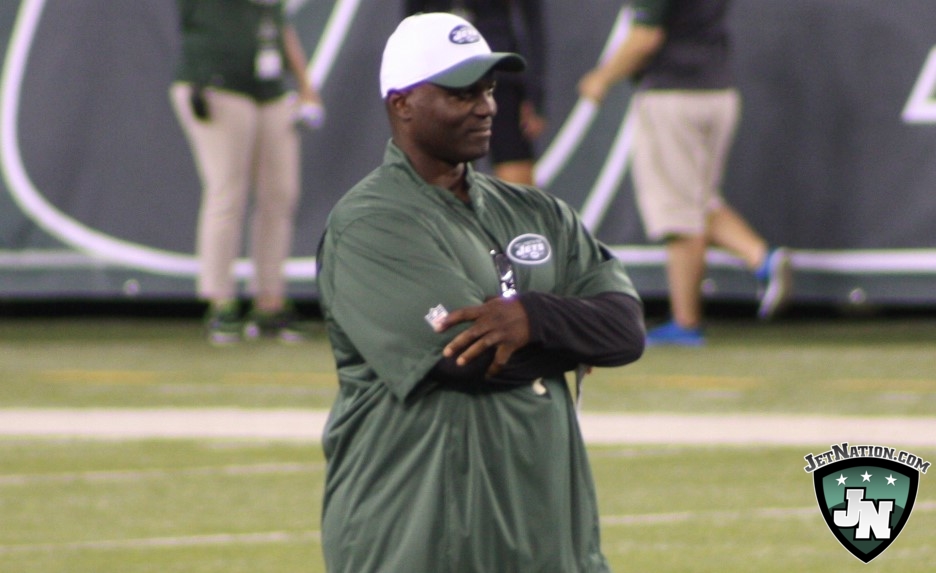 Todd Bowles had just announced to the New York media and the football world that his week 1 starting quarterback was going to be veteran journeyman Josh McCown.  The head coach had to know he would be peppered with questions about McCown and his other two quarterbacks, Christian Hackenberg and Bryce Petty.
Even still, when the subject turned to Hackenberg one time too many, Bowles offered a terse response, giving us an ever so small peek at just how he feels about addressing the progress, or lack thereof, on an all too regular basis of the QB during an exchange with Jets beat writer Dan Leberfeld.
Leberfeld: Do you think there are too many people making too big a deal about the 51st pick in the draft not playing yet? He was not a top-five first round pick.

Bowles: Not my call or my concern.

Leberfeld: But does that factor in if you pick a guy first overall as a quarterback, the world view can be a little bit different than if he's picked in the middle of the second round.

Bowles: Unless you're in New York City <pause> kind of viewed the same.
As irritated as he may be by the New York media and fan base wanting to see Christian Hackenberg under center, to imply that either is insisting Hackenberg's treatment be on par with a number one overall pick is an absurd notion.  At this point in time, fans want to see Hackenberg not because they believe he is the answer (not the sane ones anyway), but it's basically a case of "why not?" when your other options are McCown and Bryce Petty.
You can't stand up and say that this league is just about winning (Bowles' answer when asked what McCown would have to do to keep his job) during the same press conference in which you're announcing your starting quarterback as a guy who has won just 2 of his last 20 starts.
That wasn't all, though.
Coach press conferences are rarely worth listening to as they're often filled with meaningless "coach speak" when players are referred to in broad and usually flattering terms.  Bowles was given the opportunity to speak on his long-term view of Hackenberg  when one writer asked if he believed the Penn State product has the ability to be an eventual starter in the NFL.  It could've been a simple "yes" or "no" question, and Bowles obviously wasn't about to say "no", but his answer was also pretty far from a "yes".
"I have faith that he's getting better.  If the opportunity presents itself for him to prove himself again, I'm sure he'll get better each week".
That was it.  A generic reply for Hackenberg that could easily be applied to any NFL player about to enter their second season and far from what fans would hope for when getting feedback about a player whom they hope will be the future at quarterback.
Now, nobody is suggesting Bowles should have predicted greatness for Hackenberg or that he should flat-out lie to the fan base.  But whether or not Hackenberg, or any second round draft choice for that matter "could" be a future starting quarterback should be a foregone conclusion.
The lack of an even tepid response from Bowles may have the "Hack Hive" sticking their fingers in their ears, but like it or not, the comment speaks volumes regarding Bowles' position on the quarterback as he prepares to enter another season on the bench.
Videos
Aaron Rodgers Injury Fallout & Jets/Bills Recap