Jets 53-man Roster and Practice Squad Prediction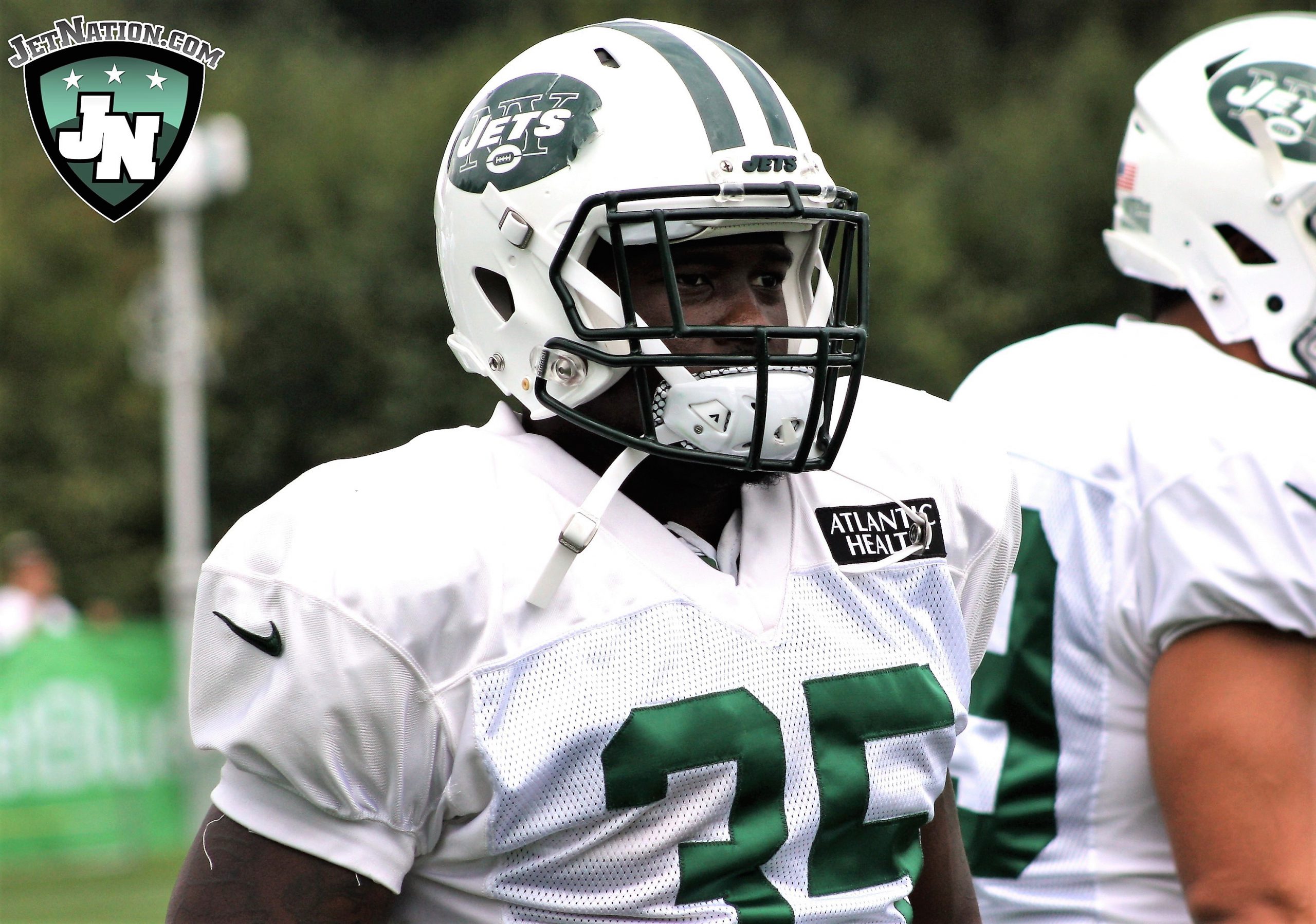 The Jets have just one pre-season game left against the Philadelphia Eagles this Thursday night, and then cuts will officially begin as the team trims its roster from 90 players to 53.  With those cuts right around the corner, here's a look at what the 53-man roster and practice squad could look like when the team gets ready to head up to Buffalo to take on the Bills on September 10th.
Quarterbacks (3)
Josh McCown, Christian Hackenberg, Bryce Petty
The Jets quarterback situation is a disaster and all three will likely play this season.  After naming McCown his starter, All that's left for the QB position is for Todd Bowles to announce whether his number two QB will be based on politics (Hackenberg) or performance (Petty).
Running Backs (4)
Matt Forte, Bilal Powell, Elijah McGuire, Anthony Firkser
The Jets are unlikely to carry four half backs this season, so keep an eye on Forte. Based on their use of Marcus Murphy as a return man against the Giants, it's entirely possible that the team trades or releases Forte to allow a player like Murphy or Romar Morris to stick as a versatile third running back/receiver/return man.
Wide Receivers (6)
Robby Anderson, ArDarius Stewart, Chad Hansen, Chris Harper, Charone Peake, Frankie Hammond (suspended-Jalin Marshall)
This is a young and unproven group with plenty of potential.  Frankie Hammond only makes this version of the roster because we didn't include the 4th running back/return man mentioned above.  If Forte is let go and a back is retained in that role, Hammond doesn't make the cut.  Once Jalin Marshall returns from his suspension, the receiver who has made the least impact will likely be let go to make room.
Tight End (3)
Jordan Leggett, Eric Tomlinson, Chris Gragg (suspended-Austin Seferian-Jenkins)
With Austin Seferian-Jenkins set to serve 2 game suspension, Chris Gragg edges out Justin Vander Laan for the third TE spot, joining rookie Jordan Leggett and blocking tight end Eric Tomlinson.
Offensive line (9)
Kelvin Beachum, James Carpenter, Wesley Johnson, Brian Winters, Brent Qvale, Ben Ijalana, Brandon Shell, Jonotthan Harrison, Dakota Dozier
The offensive line has struggled this season and if there's not some improvement, there may be a bit of shuffling down the road.  Ijalana and Beachum both have experience at left and right tackle and Qvale and right tackle and guard.  If this unit falters, it's a big reason why we'll likely see all three quarterbacks this season.
Defensive line (7) 
Leonard Williams, Muhammad Wilkerson, Sheldon Richardson, Kony Ealy, Steve McClendon, Deon Simon, Lawrence Thomas
This unit is primed for a big season.  Leonard Williams should continue to ascend, Wilkerson is out to prove he wasn't dogging it after a down year in 2016 and Richardson is after a big pay-day.  The biggest challenge will be keeping them interested if things go south.  There's also the issue of a possible Richardson trade if he gets off to a fast start.  Ealy is a late addition cast-off from the Patriots but there was a market for the lineman who could be an effective pass rush specialist.  Playing alongside Williams, Wilkerson and Richardson will mean plenty of one on one match-ups for Ealy.
Inside Linebackers (4)
Darron Lee, Demario Davis, Julian Stanford, Connor Harris
Lee and Davis are cemented in is the starters at the moment and while listing Bruce Carter was tempting, Connor Harris is an instinctive young player with special teams value.  If Harris doesn't stick, he's a prime candidate for the practice squad.
Outside Linebackers (4)
Jordan Jenkins, Josh Martin, Freddie Bishop, Dylan Donahue
It was very tempting to keep Corey Lemonier in this spot based on a solid pre-season and he was on the first draft, but
that was more wishful thinking than going off of what the Jets are doing.  As it stands, Freddie Bishop is getting a lot of run with the starters while Lemonier has been working with the reserves.  In a perfect world, both would stay and show what they can do during the regular season, but that's unlikely.  Donahue makes it as a personal favorite of Kevin Greene.
Safety (4)
Jamal Adams, Marcus Maye, Terrance Brooks, Rontez Miles
The team's first and second round picks, Adams and Maye will be under the microscope as day one starters.  We haven't seen Brooks at all as a recent addition, but the fact that the Jets gave up a young cornerback who was playing well in Dexter McDougle would indicate that they're bigger fans of Brooks than the safeties currently on the roster. Miles has missed time with an eye laceration so his status for the opener remains unknown, but if he's ready to go, he should stick again.
Cornerback (6)
Morris Claiborne, Juston Burris, Buster Skrine, Darryl Roberts, Marcus Williams, Derrick Jones
If (when) Claiborne goes down, this roster has no legitimate number one cornerback and the nickel, Buster Skrine, is highly ineffective.  Roberts has had a weak camp and has given up a pair of 50+ yard plays in the pre-season, but looks to be a lock to stick.  Williams is rumored to be on the trade block and while Xavier Coleman could be an eventual fit at nickel, he's likely headed to the practice squad.  Jones is a physical freak who would likely get poached if placed on the practice squad.
Specialists (3)
Ross Martin (K), Lachlan Edwards (P) Thomas Hennessy (LS)
Barring a complete meltdown on Thursday night, Martin has to be the kicker.  He's got a howitzer of a leg and has been the best kicker on the roster all throughout camp.  Edwards had no competition in camp and is a lock, while the team traded safety Ronald Martin last week for Hennessy, who was Martin's long snapper at Duke.  This could spell the end for the team's longest tenured player, Tanner Purdum.
Practice Squad:
TE Jason Vander Laan, LT Javarius Leamon, WR Gabe Marks, CB Xavier Coleman, DB Jeremy Clark, DL Claude Pelon, OG Craig Watts, DL Jeremy Faulk, RB Romar Morris, C Alex Balducci
Videos
Aaron Rodgers Injury Fallout & Jets/Bills Recap