Who to Watch in Jets Pre-Season Finale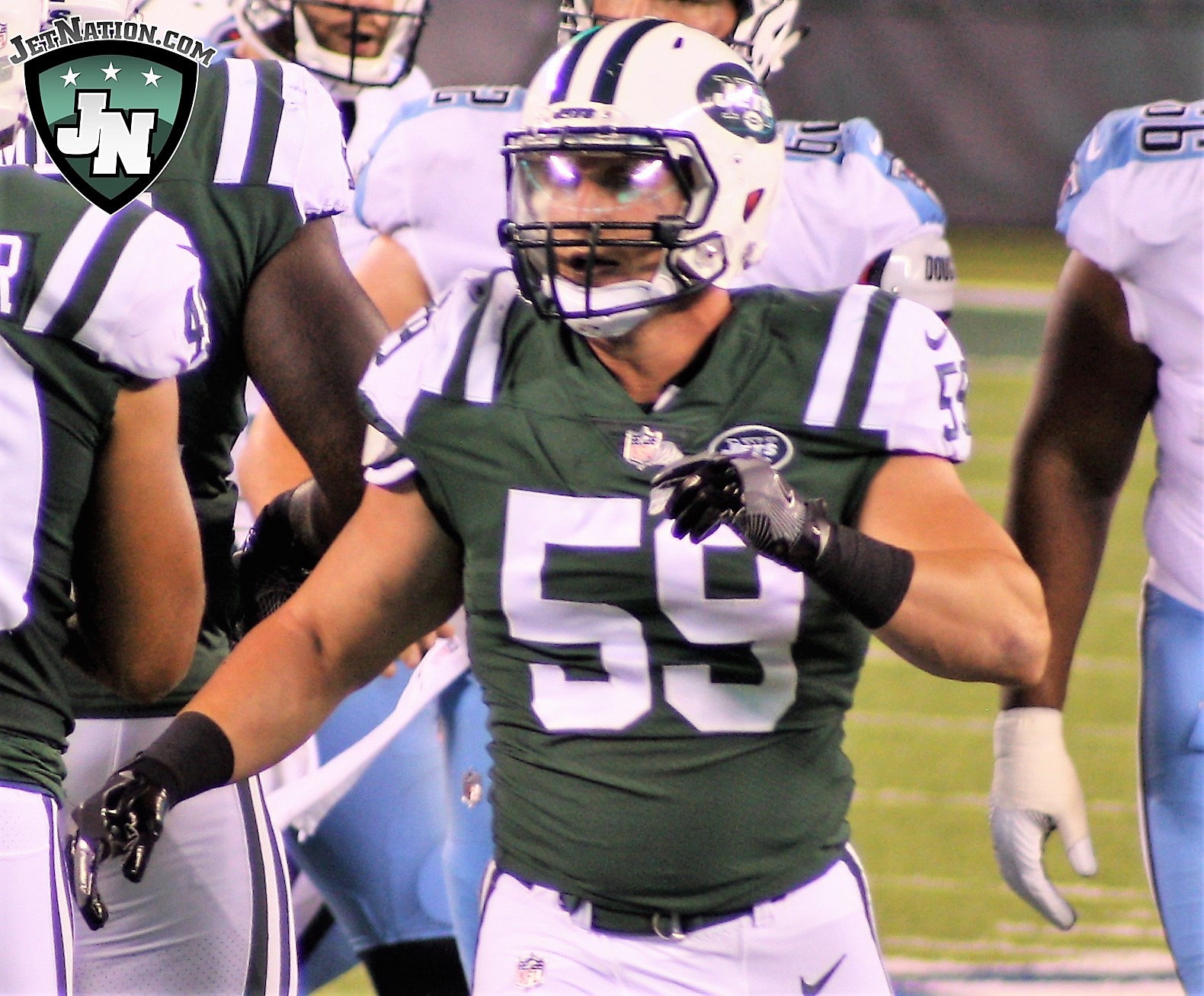 For the casual fan any team's fourth pre-season game has little meaning or reason to tune in, but for most teams, it's a game that will determine the fate of players vying for those last few roster spots.  In the case of the Jets, at least this year, it's a bit more than usual.
With 22 rookies currently on the roster, and several spots still left unsettled on the depth chart, there will be several players on both sides of the ball trying to make an impression.  Here are some Jets players and position battles you'll want to keep an eye on.
Bryce Petty vs Christian Hackenberg:
The on-field results for these two quarterbacks hasn't been remotely close as Petty has far and away been the better player.  However, Hackenberg was drafted in the second round last season, with Petty being a fourth round pick. Come time to set the depth chart, there may not be anything Petty can do to leapfrog Hackenberg.
WR Charone Peake: 
Once viewed as a near-lock to make the roster, the speedy receiver was invisible during last week's game against the Giants, and only stood out for failing to come up with a pass thrown his way the previous week against the Lions.  The Jets don't have much to work with at wide receiver, and if Peake doesn't find a way to stand out tonight, he could be in trouble.
RT Brandon Shell vs Brent Qvale: 
Shell looked to have gained somewhat of an upper hand when he was named the starting right tackle last week, but he went out and played what was probably his worst game since coming in to the league.  Shell was beaten easily early in the game on a play that led to a tackle for loss and safety.  Later he was effortlessly thrown to the ground in pass protection.  Qvale has been far from dominant, but he's been more consistent than Shell up to now.  No matter who wins this competition, both players are likely to see playing time this season.  Don't be shocked if Ben Ijalana gets some reps on that side as well.
ILB Connor Harris:
A small school linebacker, Harris has a great deal of versatility and could serve as a quality young special teams player. His playing time has been limited this pre-season but he's made a handful of tackles and is consistently around the ball. If he has any hopes of beating out Bruce Carter, tonight will be his shot.
DT Jeremy Faulk: 
Faulk has no chance to stick on the 53-man roster, but his off-the-charts measurables make him a player worth hanging on to for developmental purposes on the practice squad.  A strong showing tonight could be the start of something over the long-term.
TE Chris Gragg vs Jason Vander Laan
With Austin Seferian Jenkins set to be suspended for the first two games of the season, the team may look at Gragg or Vander Laan if the opt to carry a third tight end early on.  Gragg had five receptions last week and while Vander Laan has been relatively quiet, he's made big strides after moving from quarterback in college to tight end with the Jets during the pre-season last year.
Marcus Murphy vs Romar Morris vs Jahad Thomas
The Jets still haven't settled on a return man, and with Frankie Hammond fumbling two punts over the last two games, it seems the Jets are eager to give Murphy a shot.  If rumors of the team's efforts to unload Matt Forte are real, then giving this spot to a running back makes the most sense.  Morris hurt himself with a fumble last week, and Thomas is a new addition who lacks straight-line speed, but has great elusiveness.
Josh Martin vs Freddie Bishop vs Corey Lemonier
Lorenzo Mauldin will be a no go once again as the battle for the strong side linebacker spot continues.  The trio of Martin, Bishop and Lemonier has been solid in camp but all three are unlikely to make it.  With Martin and Lemonier having several years in the pro's, could it come down to practice squad eligibility where the Jets could "stash" Bishop and keep Martin and Lemonier active?
K Ross Martin:
Barring a meltdown tonight, this job should be Martin's to take.  He did falter in the pre-season as a rookie last year, so being one game away from getting a roster spot, this will be the most pressure Martin has felt in a pre-season game.
One pre-season game to go, Jets fans, then real football gets under way.
Videos
NY Jets Phase 3 OTAs, Expectations and a Minor Calf Tweak with Greg Renoff