JetNation Updated 53-Man Roster Projection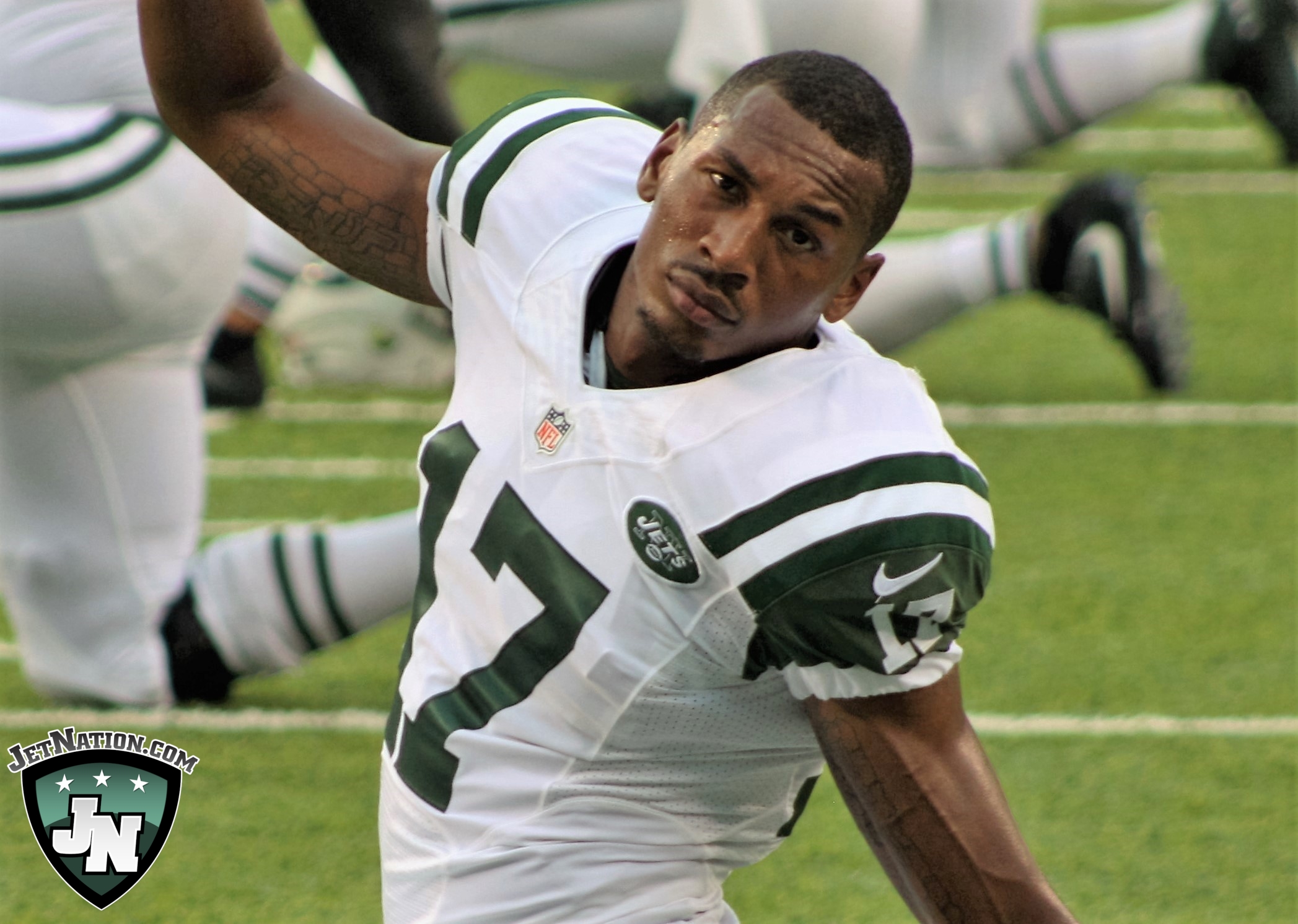 Take a look at the many 53-man roster projections put out by beat writers or bloggers and you're unlikely to find any two that don't have major differences at multiple positions.  Whether it's a player making the roster itself, or a projected position on the depth chart, with over 20 rookies to sift through and a lack of established talent across the board, there is unpredictability up and down the roster.
With the pre-season wrapping up last night and some questions seemingly being answered at a few spots, here's an updated prediction at how the Jets 53-man roster will shake out.
Quarterbacks (3)
Josh McCown, Christian Hackenberg, Bryce Petty
Nothing new here and no surprises.  The only unanswered question at this point is who will be the no. 2 QB behind McCown, and Todd Bowles will have to choose between the higher draft pick (Hackenberg) or the superior performer (Petty).  My money would be on the draft pick with Hack getting the back up job.
Running Backs (4)
Matt Forte, Bilal Powell, Elijah McGuire, Marcus Murphy (KR/PR)
We hesitated to predict a fourth running back on the roster in our previous projection as we gave the return job to wide receiver Frankie Hammond, hoping there would be a move at running back to allow them to carry Murphy.  However, with Forte seemingly staying put, Murphy got the bulk of the work last night as a return man and seems to be who the team prefers returning punts and kicks.
Fullback (1)
Anthony Firkser
This one could go either with Julian Howsare as the only other FB on the roster, but Firsker seems to be a better fit for the Jets' west coast offense.
Wide Receiver (5)
Robby Anderson, ArDarius Stewart, Chad Hansen, Charone Peake, Chris Harper (Jalin Marshall-suspended)
No real established talent in this group but tons of potential.  Robby Anderson has beaten several cornerbacks deep in the pre-season, picking up where he left off last year.  Stewart and Hansen came on strong late in camp and look to be early contributors.  Peake is hanging on by a thread and may be let go when Jalin Marshall returns from his four-game suspension.
Tight End (2)
Jordan Leggett, Eric Tomlinson (Austin Seferian-Jenkins suspended)
We previously had 3 tight ends making it with Chris Gragg getting a spot, but his injury last night takes him out of the picture.  With Austin Seferian Jenkins projected to miss just two weeks, the Jets will cut somebody else loose when he becomes available.
Offensive Line (9)
Kelvin Beachum, James Carpenter, Wesley Johnson, Brian Winters, Brandon Shell, Brent Qvale, Ben Ijalana, Dakota Dozier, Jonotthan Harrison
The starter at right tackle is anyone's guess at this point as it comes down to Shell or Qvale.  Ijalana, Dozier and Harrison can play a variety of spots along the O-line, giving the team som flexibility in the event of an injury.
Defensive Line (7)
Muhammad Wilkerson, Leonard Williams, Sheldon Richardson, Kony Ealy, Steve McClendon, Lawrence Thomas, Deon Simon
Tons of talent in this group and some solid prospects will be cut loose or added to the practice squad.  For those hoping for this team to finish with the top pick in the draft, this group alone could kill any chances of that if they play up to their full potential and make life miserable for opposing quarterbacks.
Linebackers (9)
Jordan Jenkins, Darron Lee, Demario Davis, Josh Martin, Julian Stanford, Freddie Bishop, Bruce Carter, Dylan Donahue, Connor Harris
Bruce Carter was added from the previous projection as veteran depth on the inside where Connor Harris may eventually take over, but isn't ready quite yet.  He does offer special teams value and Stanford has had an outstanding camp.  We'd have Donahue missing the final cut if not for the fact that he appears to be a personal favorite of hall of famer Kevin Greene, who was rarely seen more than a few feet away from Donahue throughout camp.
Cornerbacks (6)
Morris Claiborne, Juston Burris, Buster Skrine, Darryl Roberts, Marcus Williams, Derrick Jones
Rumors of a Marcus Williams swirled a few days ago, but all has been quiet on that front since the.  Roberts has had a terrible pre-season, but may stick due to lack of options.
Safeties (4)
Jamal Adams, Marcus Maye, Terrance Brooks, Rontez Miles
Of course the round 1 and 2 picks (Adams and Maye) will stick, with newly acquired Terrance Brooks joining the returning Rontez Miles.
Specialists (3)
Ross Martin (K) Lachlan Edwards (P) Thomas Hennessy (LS)
Martin should have the kicker spot locked up.  He has incredible leg strength and had a great camp.  Edwards has come around late and is punting how the team had envisioned when they drafted him last season and Hennessy was Martin's teammate at Duke who was acquired last week.
Practice Squad:
This one is nearly impossible to predict as there will surely be players let go by other teams who will be scooped up by the Jets to get a look on the practice squad, but here are ten names we like.
LT Javarius Leamon- Serves as a developmental LT
WR Gabe Marks- Plenty of need for bodies at receiver, Marks has the tools to become a good slot option
CB Xavier Coleman- Didn't see much action in camp as an undrafted free agent but worth
DL Jeremy Faulk- A player we said to keep an eye on before the pre-season opener and Faulk has quietly been solid.
DL Patrick Gamble- A late bloomer at Georgia Tech who also did a good job of getting in the QB's face in late action.
C Alex Balducci- He's a project at center, but the Jets are far from set with just Wesley Johnson & Jonotthan Harrison.
TE Jason Vander Laan- The converted college QB looked much better than last pre-season, should get consideration.
DL Claude Pelon- Pelon found himself getting quite a few reps with the starters after a strong week 1.  Good PS option.
LB Frank Beltre- Beltre flashed early on but levelled off in time.  Could surprise and make the 53, if not could land here.
OL Craig Watts- Picked him to stick on the 53 last year and in first projection this year, but other needs bump him back.
Agree?  Disagree?  Love it?  Hate it?  Log in here to chime in and share your thoughts.
Videos
Aaron Rodgers Injury Fallout & Jets/Bills Recap