Jets Reportedly Begin Making Cuts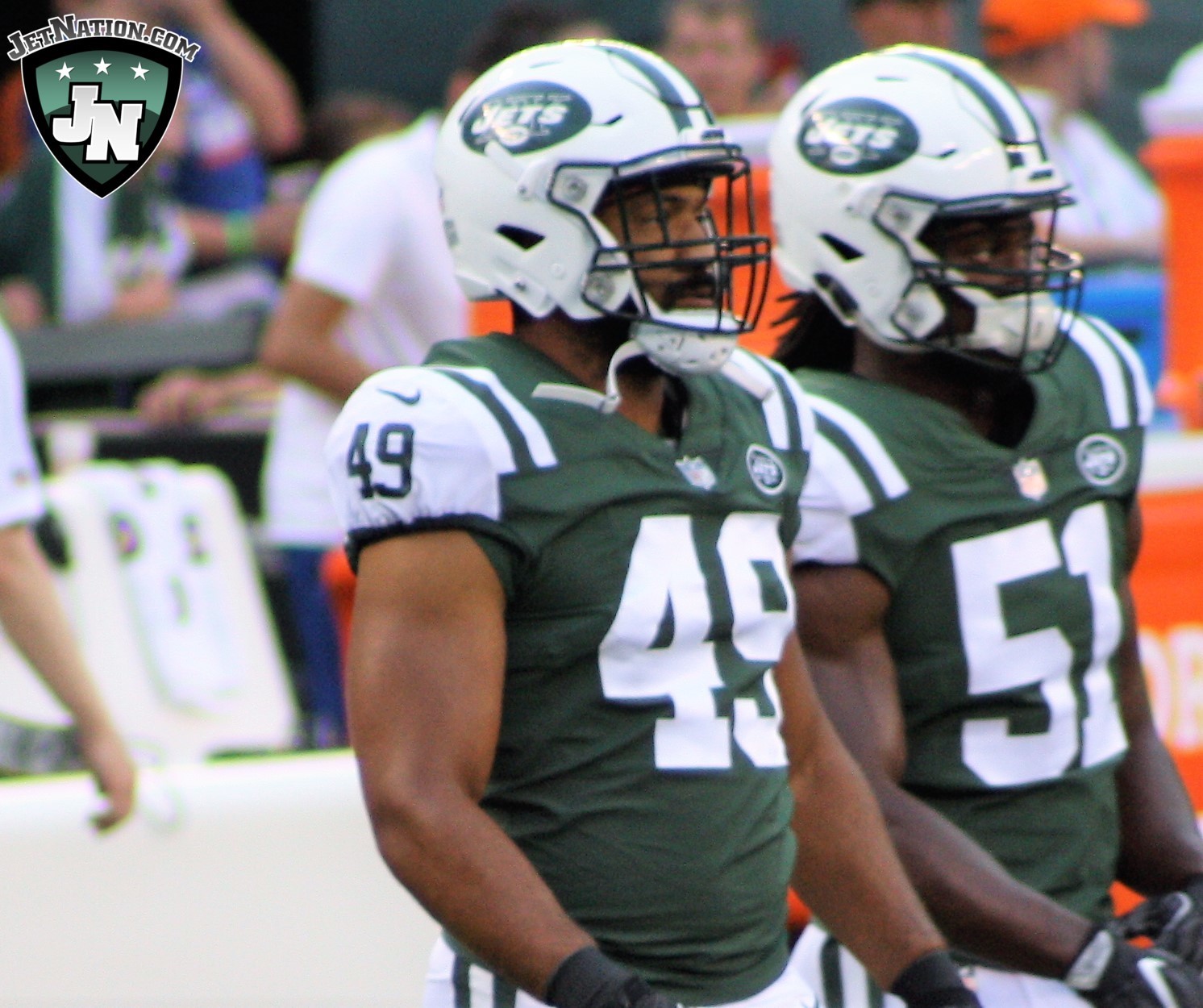 With teams required to trim their rosters from 90 to 53 by 4pm tomorrow, the Jets have reportedly gotten to work per multiple sources.
Not all moves will be confirmed by the team immediately, so we will keep a running tally while providing the source of the supposed transactions.
The cuts are as follows thus far:
OT Jesse Davis: No surprise here at all.  Davis was an inexperienced left tackle who didn't distinguish himself during the pre-season. (Source: Brian Costello, New York Post)
LB Specner Paysinger: A versatile veteran who was let go due to a log jam at linebacker. (Source: Darryl Slater, NJ Advanced Media)
TE Brandon Barnes: Another expected cut, Barnes was recently signed and didn't do much in last night's game.  (Source: Connor Hughes, NJ Advanced Media)
(Following cuts per Darryl Slater of NJ.com)
WR Myles White: White had a strong start to camp, but began dropping a lot of balls, not surprised here
OG Craig Watts: Thought he'd make the 53 last season.  Wouldn't be surprised if he returns.
WR Chris Harper: Had some big moments and picked by many to make the final 53.  Somewhat surprising cut.
DL Jeremy Faulk: Expected this cut, but Jets would be wise to carry him on the practice squad.  High upside.
CB David Rivers: Made few plays in camp, never really had a shot to make it
S Armegedon Droughn: Cool name, stuck around for about five days, likely headed back to Canada
K Ross Martin: Truly embarassing cut.  Was easily the best kicker in camp but Jets went with vet who hit 75% in '16.
Continue following JetNation.com for updates and check out our forums to chime in.
Videos
Aaron Rodgers Injury Fallout & Jets/Bills Recap