Booting Martin a Questionable Move for Gang Green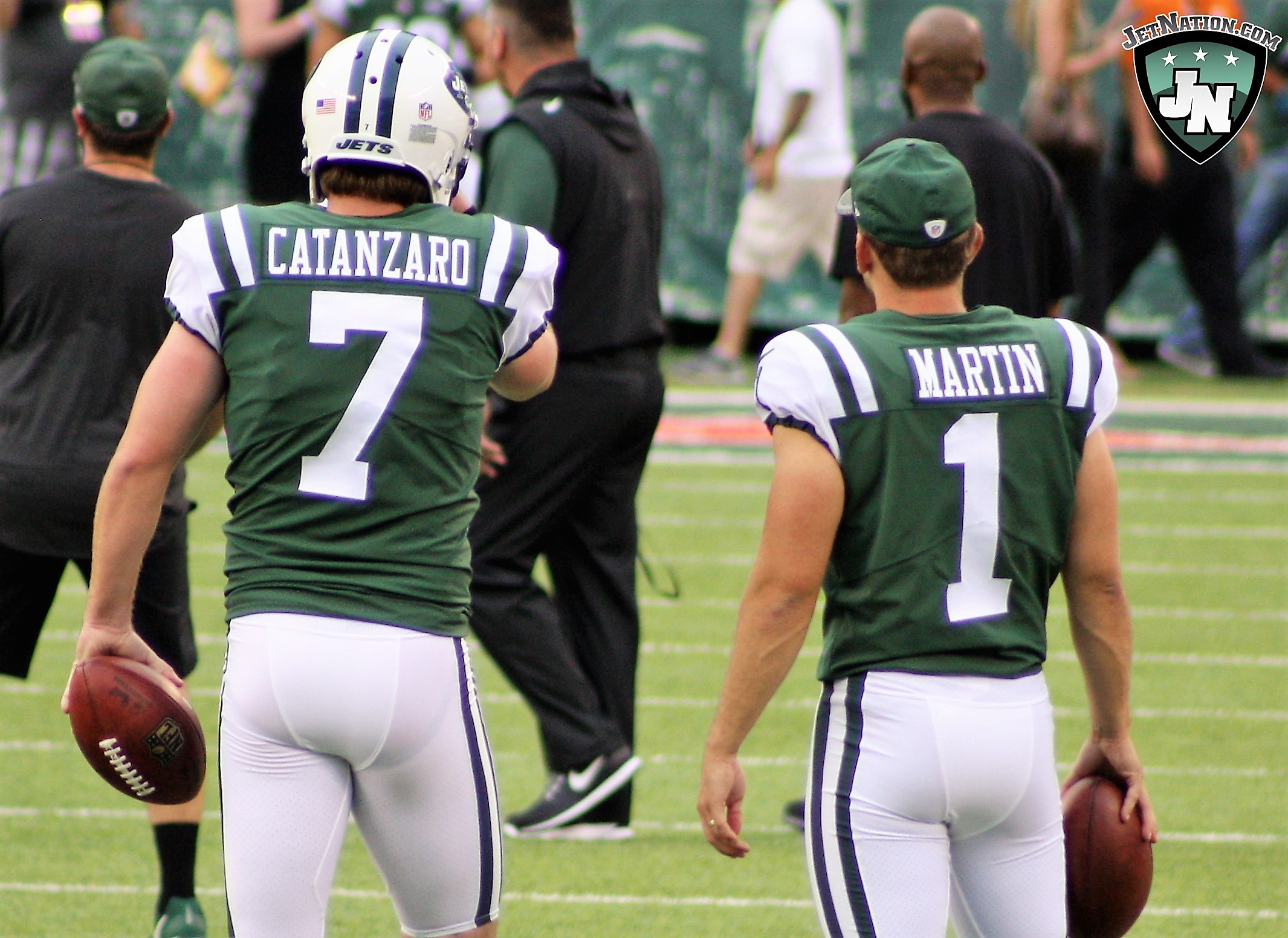 As names began to roll in listing the Jets' cuts as they whittle their way down from 90 to 53 players, the first name that came as a real surprise was place kicker Ross Martin.
During the pre-season in both practice and games, Martin consistently out-kicked the winner of the competition, Chandler Catanzaro.  Sessions in which Martin would miss more than one or two kicks were surprising as he would routinely log days of 5-5 or 5-6 which would almost always include a booming kick from 55 yards or more that he'd hit with room to spare.
Then there was Catanzaro.  A kicker who Todd Bowles is familiar with from his days with the Cardinals whose worst days were a contrast to Martin.  Seeing Catanzaro go 2-6 or 3-6 wasn't uncommon, and when he did miss, it was ugly.
In fact, it seems that any roster projection put out by those who were able to view practices closed to the public for the duration of camp fully expected Martin to be crowned the winner.
The Jets released 10 players, including PK Ross Martin — a surprise. He was better than Chandler Catanzaro in… https://t.co/txpgE31TTO

— Rich Cimini (@RichCimini) September 1, 2017
Throughout camp, Catanzaro was probably somewhere in the range he was last season when he hit on 75% of his attempts in the friendly elements of the Arizona desert.
To Catanzaro's credit, he did look better kicking the ball off than Martin did.  With a defensive-minded head coach in Todd Bowles, it's possible that the Jets opted to keep the player who would most benefit the defense and it's field position and do  away to the kicker whose strength would be putting the ball through the uprights.
It's also possible that the Jets are banking on Catanzaro to return to  his pre-2016 form when he connected on 57 of 64 attempts.  We'll know in time if it was the right move, but nowadays in Jets land, "right or wrong" is often tied to whether or not you believe the team is trying to win games, or land a top-3 pick in the 2018 draft.
Videos
NY Jets Phase 3 OTAs, Expectations and a Minor Calf Tweak with Greg Renoff