Jets add Pair of Defenders to Practice Squad, What we Know About Them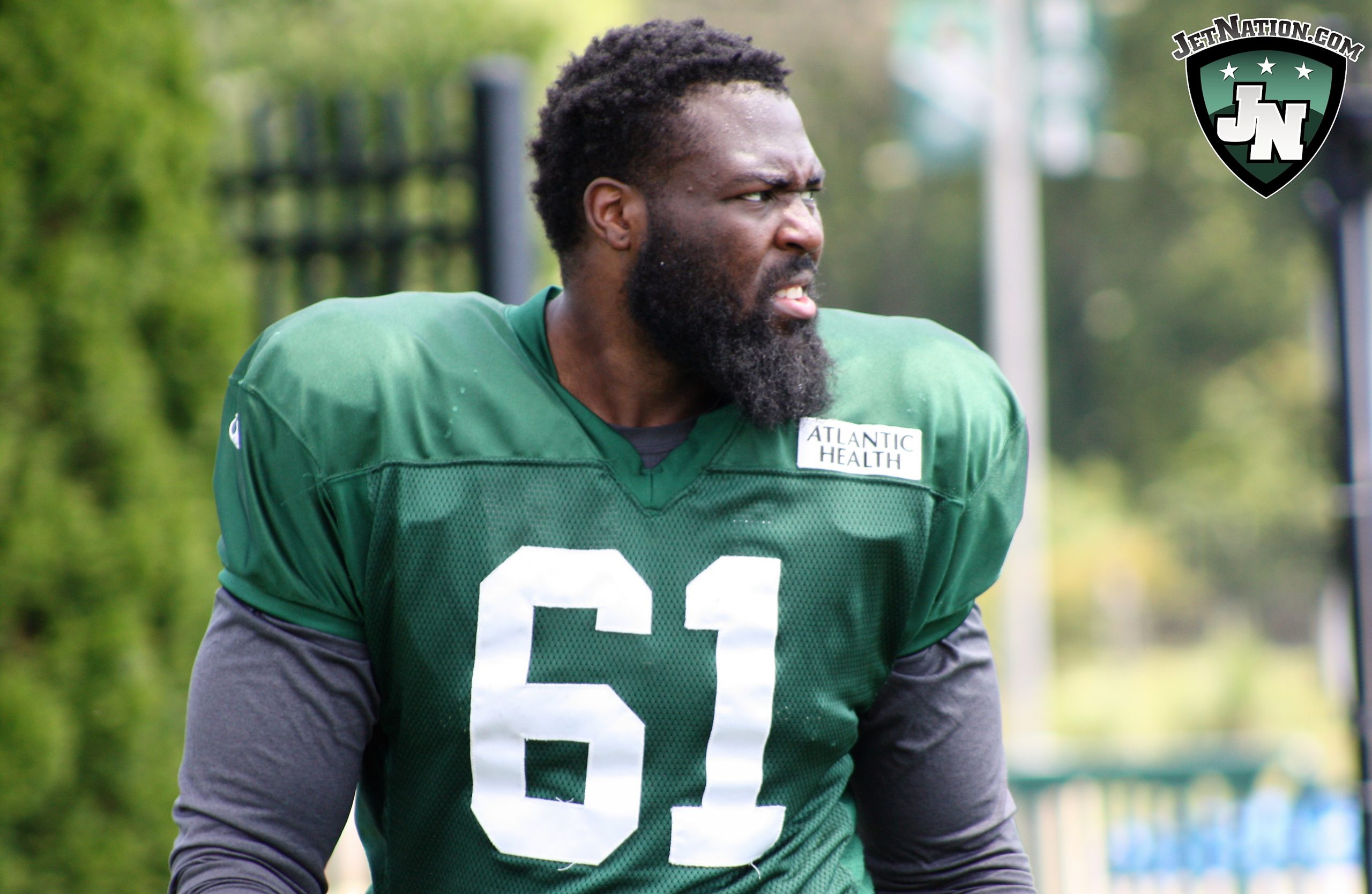 Continuing to round out their ten-man practice squad, the Jets have added a couple of players to the list of six we told you about here previously, bringing their total to 8.
DL Patrick Gamble: Gamble came to camp with the Jets as an undrafted free agent and made an impression during the pre-season, providing pressure up the middle on opposing quarterbacks on several occasions.  A late bloomer out of Georgia Tech, Gamble was relatively quiet through his first two college seasons before picking up 7.5 sacks in his final season.
CB Terrell Sinkfield: Sinkfield is a converted wide receiver who has spent time with the Dolphins and Vikings along with some time in the CFL and the guy can flat-out run.  Vikings scouts claim he ran in the 4.3 range at his pro day despite some scouting clocking him manually at 4.19.  The 6′ 1" Sinkfield is no spring chicken at 26 years old but still has remaining practice squad eligibility due to the fact that he spent three years in Canada as a wide receiver.
With their additions, this is how the Jets practice squad stacks up at the moment.
DL Patrick Gamble
CB Terrell Sinkfield
DL Deon Simon
CB Xavier Coleman
OL Ben Braden
OLB Frank Beltre
OL Geoff Gray
WR JoJo Natson
Thoughts on any of these players?  Log in here to post on our forums and share.
Videos
Was Boomer Right to Blast Becton? Former Jets QB Sounds off Against Jets Tackle.