Jets Opener Isn't Total Loss; A Look at who Stepped up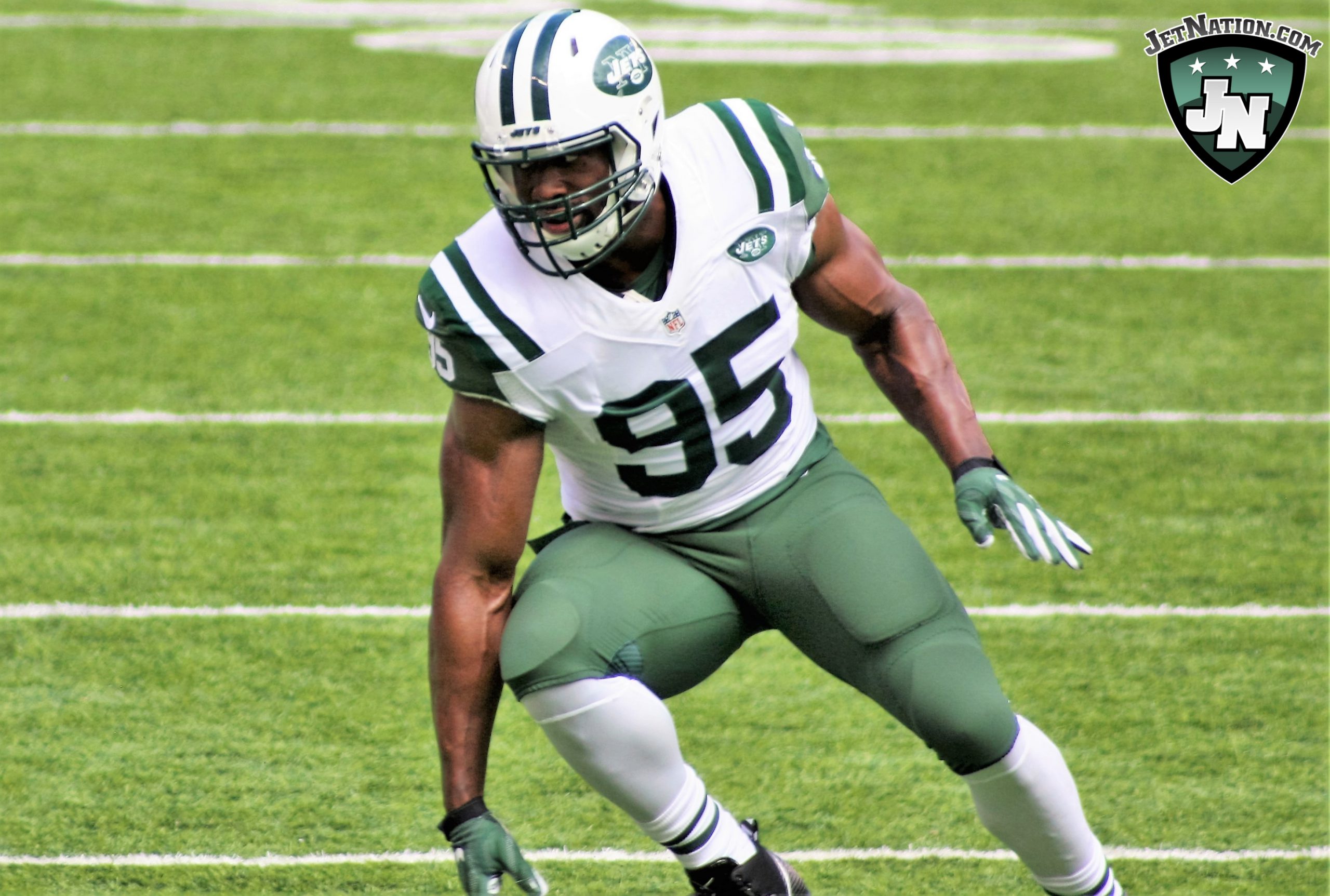 WARNING: This article contains positive opinions regarding the performance of multiple New York Jets players during their 2017 season opening loss to the Buffalo Bills.
Any Jets fan who expected the 2017 version of this franchise to have any realistic chance at winning more than a few games this season should not have their loyalty to this team questioned.  Their sanity perhaps, but not their loyalty.
The day this team cut ties with its most accomplished wide receiver in Eric Decker, during a time at which developing their young quarterbacks was supposed to be paramount, the writing was on the wall.  The 2017 season is not going to be about competing, but about giving young players a chance to audition for future seasons.
That audition started yesterday, so let's take a look at some of the youngsters who fared well:
DL Leonard Williams: No real surprise here as Williams came away with four tackles and a pair of quarterback hits.  According to PFF.com, Williams was the Jets' highest rated defender at 83.6 on the day.
OLB Josh Martin: If not for the diminutive Tyrod Taylor ducking under a rush up the middle from Martin, the special teamer turned starter would have had 1.5 sacks on the day, but he still finished with a half sack and 3.5 tackles for loss.  Martin showed the potential to be the presence off the edge that the Jets have lacked for years as he spent a lot of time in Buffalo's backfield.
RT Brandon Shell: Coming in to the game there was some question as to who would start at right tackle and Shell got the nod.  As a whole, the unit performed rather poorly, but Shell allowed just one QB pressure in facing a formidable Bills defensive line.  It was only his fourth start as a pro, but Shell looks to be heading toward be the team's long-term solution at right tackle.
CB Juston Burris: His interception in the back of the end zone brought the Bills' first drive to a halt, and if not for the fact that teammate Marcus Maye was shoved in to him, he looked to be on his way to a 100+ yard INT return for a touchdown.  It wasn't just the one play either.  According to pro football focus, Burris played 21 pass snaps and didn't allow a single reception.
DL Kony Ealy: The 25-year old Ealy had Tyrod Taylor on the run quite a few times as he applied pressure from the edge.  He also came away with a pass defended and a tackle for loss.  The late addition who was let go by the Patriots looks to be a possible steal for Gang Green.
WR Jermaine Kearse: Another recent acquisition, Kearse did a nice job of creating enough separation to allow Josh McCown to find him seven times for 59 yards.  An encouraging start for a duo that has had such a short to work together.
S Jamal Adams: The first round draft choice didn't make any game-changing plays, but on multiple occasions we saw his outstanding first step toward the ball and how quickly he can close the gap to make a stop before a receiver can get going with the ball in his hands.  He also appeared to be targeting ball carriers closer to the waist whereas his pre-season struggles were largely related to him attempting too many ankle tackles.  In all, Adams had five solo tackles and one for a loss.  Not a bad debut.
OLB Jordan Jenkins: Jenkins finished with just four tackles, but he won't put up big individual numbers given his role on Bowles' defense.  While Buffalo ran the ball extremely well against the Jets, the majority of that came up the middle or opposite Jenkins' side. On a few occasions it even appeared as if the Bills running backs were cutting runs back toward the middle when Jenkins' side was sealed off.  Just how well he did will be easier to determine when game film becomes available later in the week.
It's only a handful of players and it's only one week, and nobody is saying any of the players mentioned were perfect. But in a season that's all about the development of young players, there were some encouraging signs in Buffalo yesterday.
Videos
New York Jets OTA Presser Takeaways, Aaron Rodgers' Impact and Summer Delusion