Jets' Bowles isn't Trying to Tank, it Just Looks That way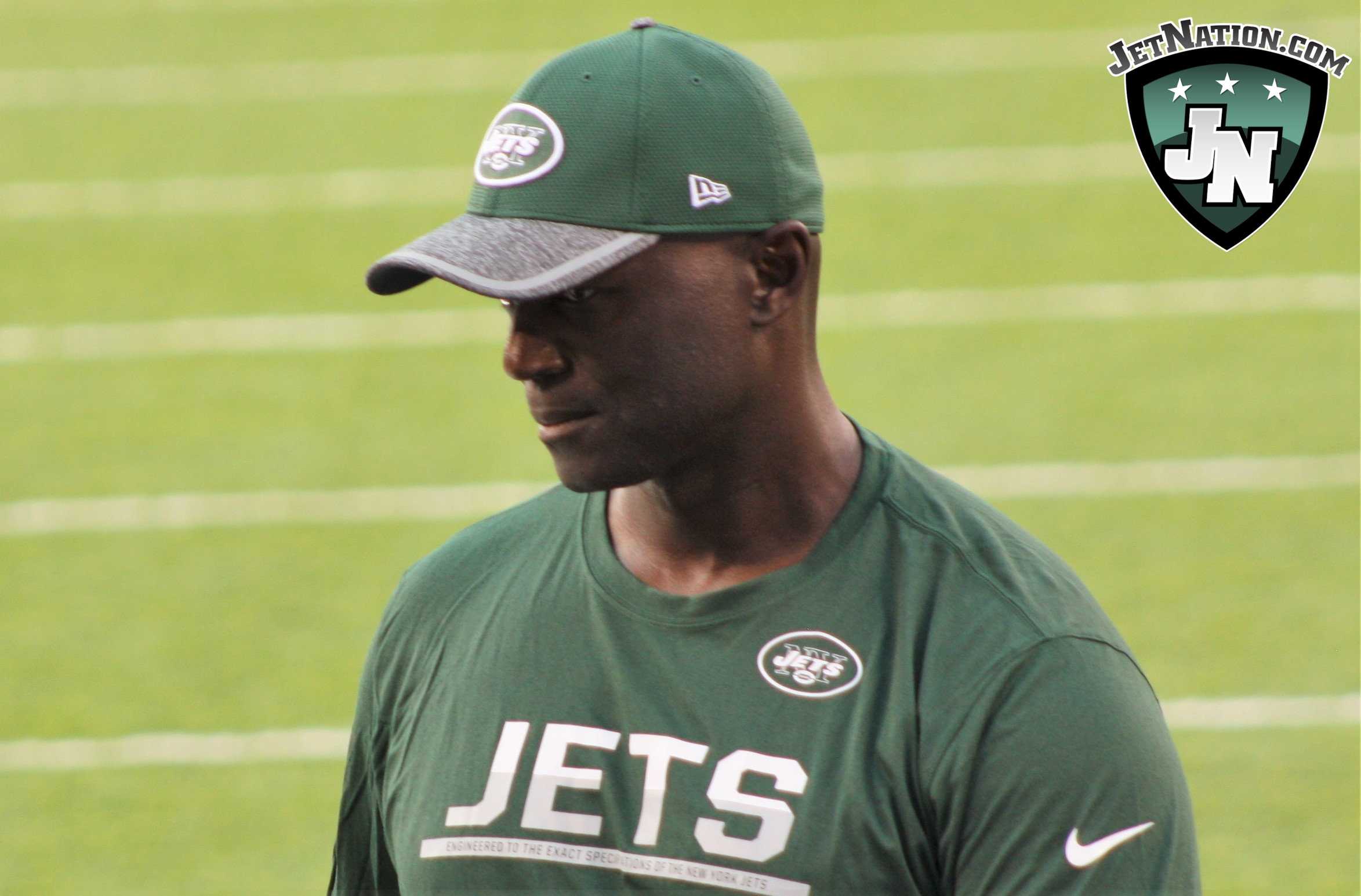 The Jets' week one loss to the Buffalo Bills wasn't a loss that most fans didn't see coming, but it was the way that they lost that should be the greatest cause for concern.
When a team in the midst of a legitimate tank job, nobody should expect the players or coaches to be complicit in the organization's efforts to acquire a top pick in the upcoming draft, but yesterday, it sure looked like Todd Bowles had no interest in coming away with a win against the Bills up in Buffalo.
For starters, Bowles went to battle with one of the most injury-prone quarterbacks in the NFL in Josh McCown.  With this being the case, Bowles, perhaps more than any other coach in the league, should be placing a great deal of emphasis on having a game-ready back up waiting in the wings.  Instead, he opted to go with Christian Hackenberg as his number two, despite the fact that aside from a few screen passes during week one of the pre-season, Hackenberg couldn't hit the side of a barn over the past month or so.
Meanwhile, Bryce Petty, who was light years ahead of Hackenberg in terms of on-field results in the pre-season, was put on ice and made inactive.
According to ESPN New York's Rich Cimini, Petty didn't seem happy with the decision, but took it in stride saying it was the coach's decision, and that his knee feels fine.
Todd Bowles' decision on backup quarterback makes no sense https://t.co/jOlEoLqNlt

— Rich Cimini (@RichCimini) September 10, 2017
A quick peek at your twitter feed would have revealed a theory from those who still believes Bowles has what it takes to be a great coach, as they claimed it was due to the minor sprain Petty suffered to his knee three weeks ago played a role in the decision.  When questioned about what impact Petty's injury had on making him inactive, Bowles repeated what he's been saying all week, saying Petty is as full go.
The decision to go with Hackenberg over Petty is so illogical that one can only wonder if a deal is in the works for the Jets to unload Petty, and they didn't want to put his health at risk.
According to NFL insider Ian Rapoport, two teams contacted the Jets in an effort to make a deal for the signal caller, but the Jets weren't willing to make a move.  In a season that has the Jets trying to add draft picks, could the Jets be hoping to see some better offers for Petty during the season?
As #Jets prepare to start Josh McCown today, worth noting: 2 teams inquired about trading for Bryce Petty this summer. NYJ wouldn't deal him

— Ian Rapoport (@RapSheet) September 10, 2017
Going with an inferior back up quarterback wasn't the only odd call Bowles made on Sunday.
He also featured Matt Forte in the first half despite the fact that he is undoubtedly the team's second best running back behind Bilal Powell, and it's quite likely that by season's end, we'll find he's actually third behind Powell and rookie Elijah McGuire.
Neither Forte nor Powell were effective as the two combined for just 38 yards on 13 carries, but knowing that Bowles doesn't recognize how much better Powell is than Forte is alarming at the very least, especially for a head coach who consistently claims to always play the players who give his team the best chance to win.
Bowles' personnel gaffes were later overshadowed by his in-game decisions.  To start things off, he chose to forego possible points late in the second half when he ate all three of his time outs with :30 seconds left on the clock, rather than give his offense a chance to make a play to get in to field goal range from their own 20 yard line.
Much later in the game, Bowles topped that decision by making a move that puzzled writers, fans and players alike when he had Lac Edwards punt the ball away with 4:00 left in the game while trailing by two scores.
Why not go for it? Two possession game w/ 4 min left

— Damien Woody (@damienwoody) September 10, 2017
Officially, Jets had fourth-and-8 at their own 44-yard line when Todd Bowles opted to punt with about 4:20 left in a 21-12 game.

— Darryl Slater (@DarrylSlater) September 10, 2017
Oh god. He's punting.

— Brian Costello (@BrianCoz) September 10, 2017
The "pro-tank" crowd couldn't be much happier this morning, because to them, this season isn't about competing for the playoffs or a Super Bowl.  Their goal is to get the top pick in the 2018 draft, and with Todd Bowles, it appears they have the head coach who gives them "the best chance to win".
Videos
Aaron Rodgers Injury Fallout & Jets/Bills Recap