Who Could go if Jets opt for Pre-Deadline Fire Sale?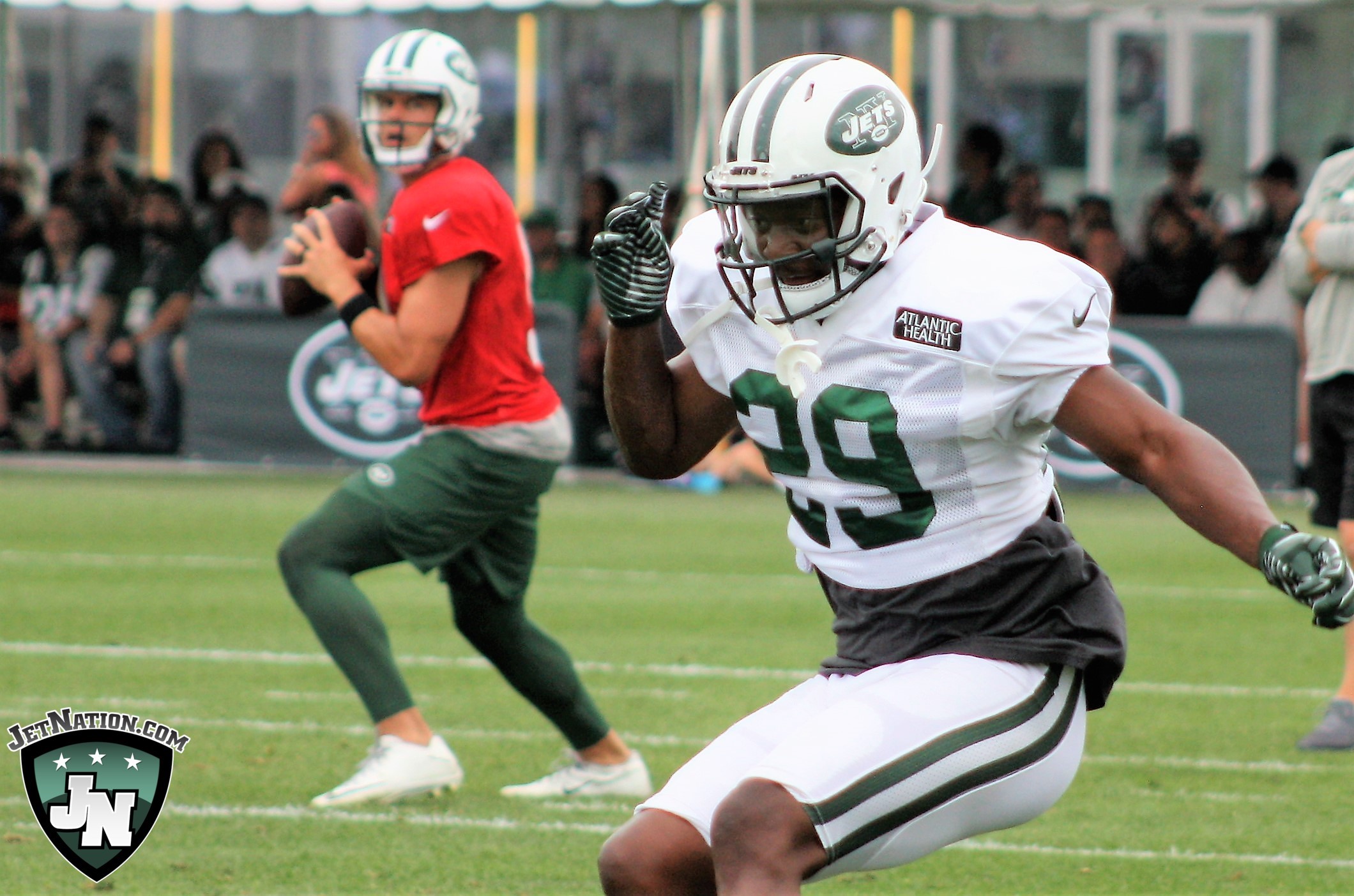 It appears the Jets roster has settled down just a bit with the season under way, but as the team continues to take aim at a full re-build, you can bet GM Mike Maccagnan will be looking to make some pre-deadline deals to scoop up a few more picks in the NFL draft.
The Jets may not have a great deal of established talent, but they do have some players who could draw some interest down the stretch.  Here are a few players that teams could come calling for once the deadline is approaching.
CB Morris Claiborne: Playing on just a one-year deal, Claiborne is unlikely to be any part of the team's future and his health has always been an issue.  If, by chance Claiborne can stay healthy and play at a high level, surely a fringe playoff contender would look to acquire a player of Claiborne's stature to beef up their secondary.
DE Kony Ealy: Recently claimed off of waivers, Ealy should see plenty of playing time for Todd Bowles in sub packages and possibly as a starter depending on how the Jets game plan on a weekly basis.  The fact that five different teams placed a claim for Ealy tells us that several teams are interested in his services.
Bryce Petty: Prior to kicking off their season against the Bills, NFL insider Ian Rapoport sent out a tweet letting fans know that two teams contacted the Jets this off-season to make inquiries regarding Petty's availability, but GM Mike Maccagnan wasn't interested in making a deal at that point.  As the season rolls on, if Todd Bowles isn't willing to give Petty a look, Maccagnan may see Petty as a trade chip to grab another pick.
RB Matt Forte: The instant and justifiable reaction to the suggestion of a Forte deal is almost universal "he's overpaid and can't be moved because of his salary".  A perfectly rational response.  However, if a team loses a veteran back or two and needs an experienced replacement, the Jets may be willing to pick up a large portion of his salary just to free up a roster spot and move on from the failed Forte experiment.  The most the Jets could hope to get would be a 6th or 7th round pick.
CB Marcus Williams: Williams was another name that was reportedly shopped this off-season along with Sheldon Richardson but there were no takers, or Mike Maccagnan wasn't liking what he was being offered.  With a lack of depth at cornerback around the league, Williams is another player they could re-visit trading closer to the trade deadline for another day three pick.
RB Bilal Powell: Most onlookers realize at this point that Powell is the Jets' best weapon on offense, but after so many years of being the forgotten man on offense, perhaps a team that realizes what Powell can do would be willing to acquire the running back.  Powell can do everything you want from a running back and does it all well.  Despite being 29 years old, Powell has relatively low mileage after a light workload in both college and the NFL.
In the end, the Jets may not make another move before season's end, but if they decide an even deeper housecleaning is in order, the above mentioned players could be the most likely targets for those teams looking to round out their rosters as the playoff push approaches.
Videos
Aaron Rodgers Injury Fallout & Jets/Bills Recap