Week 2 Last-Minute Look; Will Petty or Hack be Ready to go?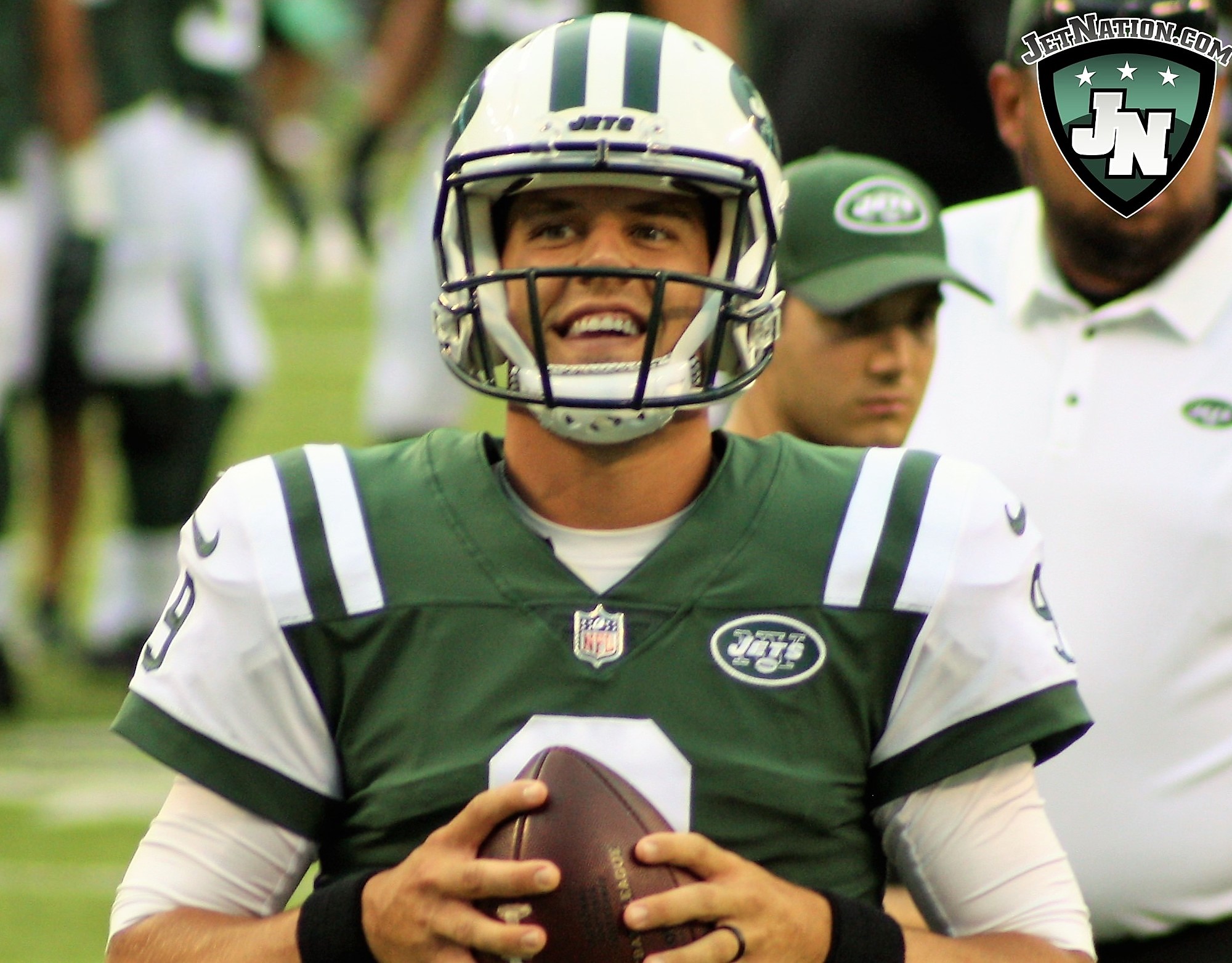 With the Jets getting ready to kick off against the Oakland Raiders later this afternoon, let's take a look a few story lines and key questions for Gang Green heading toward week two.
The back up plan: Playing it close to the vest once again, head coach Todd Bowles hasn't revealed who the team's number two quarterback will be, and this is the week where it could matter most.  Josh McCown is as brittle as they come, and Raiders linebacker Khalil Mack is as good as it gets in attacking the quarterback.  McCown being knocked out of this game almost feels inevitable, unless we see a game plan similar to last week, meaning tons of short drops and quick throws.  If McCown goes down, will it be Hack or Petty?  We  may have our answer sooner rather than later.
Prediction: Bowles goes with Petty this time around.  Fearful of what Hackenberg will look like in the face of a strong rush in a hostile environment, Petty becomes the sacrificial lamb.
Center of attention: The offensive line struggled mightily last week and center Wesley Johnson may have been the worst of the bunch.  If John Morton's offense comes out averaging 2 yards per carry again, how long can he stick with Johnson?  Dakota Dozier and Brian Winters were both used to snap in practice this week.
'Inside backers can't be least mode: Demario Davis and Darron Lee were nowhere to be found near the line of scrimmage on the middle of the field last week as the Bills ran one play after another right up the gut.  If the D-line didn't make the tackle, there was no inside linebacker in position to limit the damage.  If we see a similar performance today, Marshawn Lych could have a career game.
No Mo' Excuses: Jets fans hoping that last season's performance from Muhammad Wilkerson was an aberration may have gotten a bit of a scare last week when a supposedly 100% healthy Wilkerson was largely invisible.  As the Jets look to avoid an inevitable 0-2 start, it's officially time to start worrying about Mo and throwing out the excuses if he's nowhere to be found once again.  Wilkerson will likely draw offensive tackle Marshall Newhouse for much of the day, and while he's no slouch in pass protection, he certainly shouldn't be able to man handle an elite lineman, which is what Wilkerson is being paid to be.
Another Powell outage?  Last weekend, head coach Todd Bowles kept his best offensive player, Bilal Powell, on the bench for almost the entire first half.  As crazy as it sounds, If the Jets are looking to get off to a fast start to stay competitive, they may want to consider playing their best players.  It also wouldn't be a bad idea to give some of Matt Forte's reps to rookie running back Elijah McGuire.
Will Martin pass Mauldin?  As bizarre as it may sound, outside linebacker Josh Martin had just three tackles last week against the Bills, which alone isn't noteworthy.  However, should Martin pick up four or more tackles today, he will already eclipse the number of tackles Lorenzo Mauldin had in all of 2016 when he had just six.
Countdown to kickoff continues as the Jets and Raiders get ready to do battle a 4:05pm.  Thoughts on these notes or the game in general?  Log on to our forums here and jump on to the game day thread.
Videos
Aaron Rodgers Injury Fallout & Jets/Bills Recap