In Loss to Raiders, Some Positives Emerge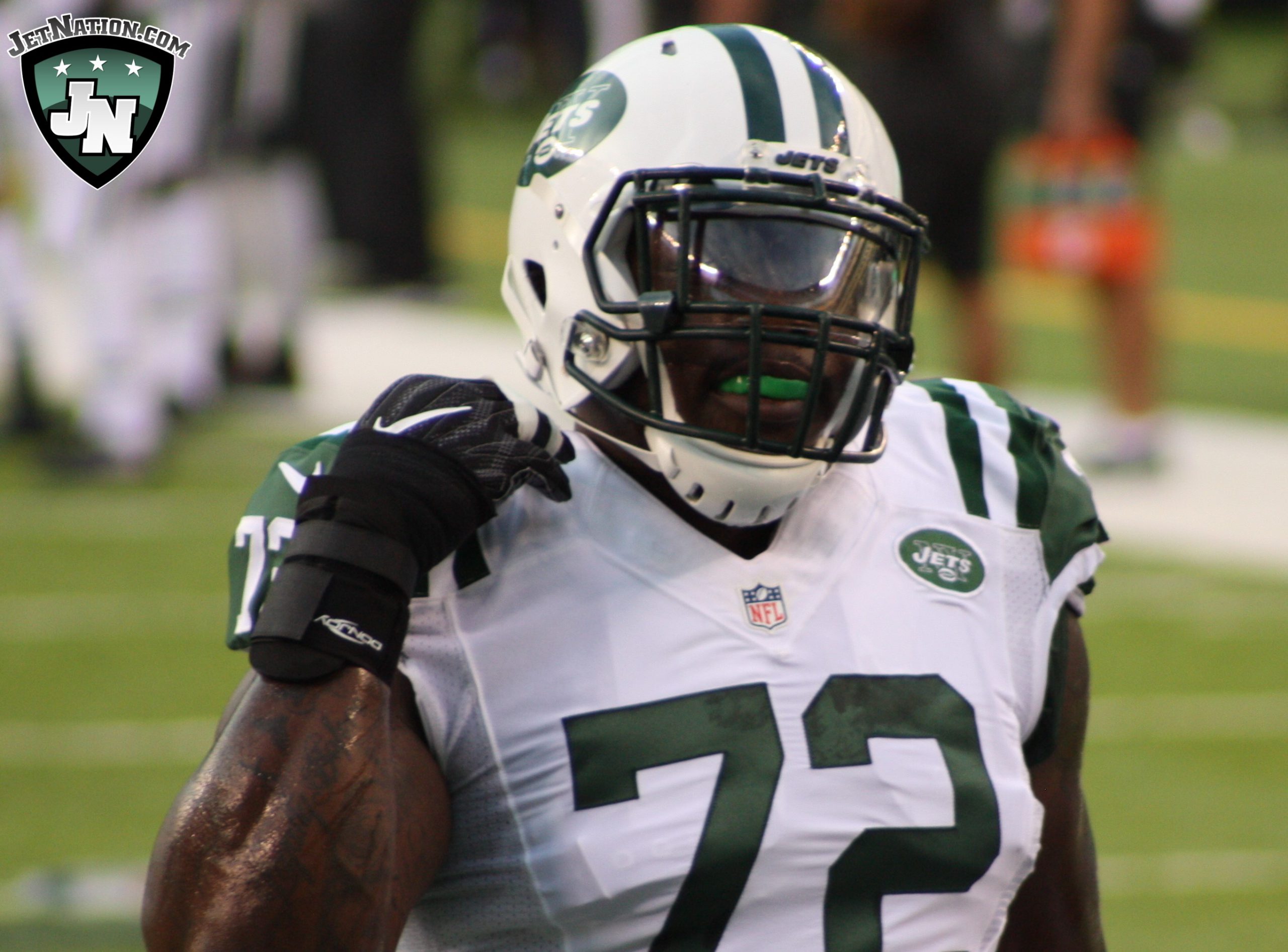 There's no doubt that after an embarrassing 45-20 loss to the Oakland Raiders yesterday, there are some Jets fans looking to throw out the baby with the bath water and turn a blind eye to any positives that may come from this and any other loss this season.  That doesn't mean there weren't some positives to be taken away from the loss, and we're happy to highlight a few of those here.
S Jamal Adams: Despite playing over 50 snaps on defense, the Raiders passing game didn't target Adams all day, and he appears to have shaken his tackling issues that plagued him during the pre-season.  It wasn't going to take long for teams to respect Adams' explosive first step and quickness against underneath routes.  Adams and fellow rookie Marcus Maye earned high praise from PFF.com.
S JAMAL ADAMS, 83.0 OVERALL GRADE,  S MARCUS MAYE, 81.4 OVERALL GRADE

There isn't much to cheer for Jets fans right now but their young safety duo are off to a bright start, and even playing behind a defensive front that was overpowered by the opposing offensive line couldn't hide that. Both Adams and Maye came up to make stops against run and pass with Maye leading the way with 3 stops after Adams picked up a pair a week ago. Both made their best plays working downhill towards runs and short passes but in what looks likely to be a dark season, Adams and Maye offer a spark of optimism for the future.
RT Brandon Shell: Second-year right tackle Brandon Shell had the toughest assignment on the day. In facing arguably the best pass rusher in the NFL in Khalil Mack, Shell more than held his own.  Mack's lone sack came on a rush away from Shell.
LG James Carpenter: The Jets were finally able to get their running backs going (21 carries, 96 yards) and the interior lineman were a big part of than, namely Carpenter, Brian Winters and Dakota Dozier.  Carpenter's performance earned him a team high PFF grade of 83.4.
WR Jermaine Kearse: It's probably time for Kearse to no longer be viewed as a "throw in" from the trade that sent Sheldon Richardson to the Seattle Seahawks.  Kearse had a garbage time TD yesterday, but also had one in the second half on a play that looked to have a chance to change the momentum in the contest.  With so little time in the Jets offense, you can't help but admire what Kearse has done in such a short time.
RG Dakota Dozier: Dozier stepped in for an injured Brian Winters and the offense looked to find some rhythm in the running game, with several good runs going right behind Dozier.  Rather than being a liability as a back up lineman, Dozier has played well when called upon as he was late last season and again yesterday.
RB Elijah McGuire: After spending all of last week on the pine, McGuire got some run against the Raiders and looked impressive, carrying the ball 6 time for 29 yards.  McGuire also had a reception for 7 yards.  A modest stat line, but an encouraging sign after a strong pre-season.  McGuire will likely emerge as the biggest steal of this class for the Jets.
As has been stated many times over, this season is more about player development than wins and losses, and it looks like the Jets have a few youngsters who are coming along, but there's still a looong way to go.
Videos
Aaron Rodgers Injury Fallout & Jets/Bills Recap