Mac's "Scraps" Continue to Impress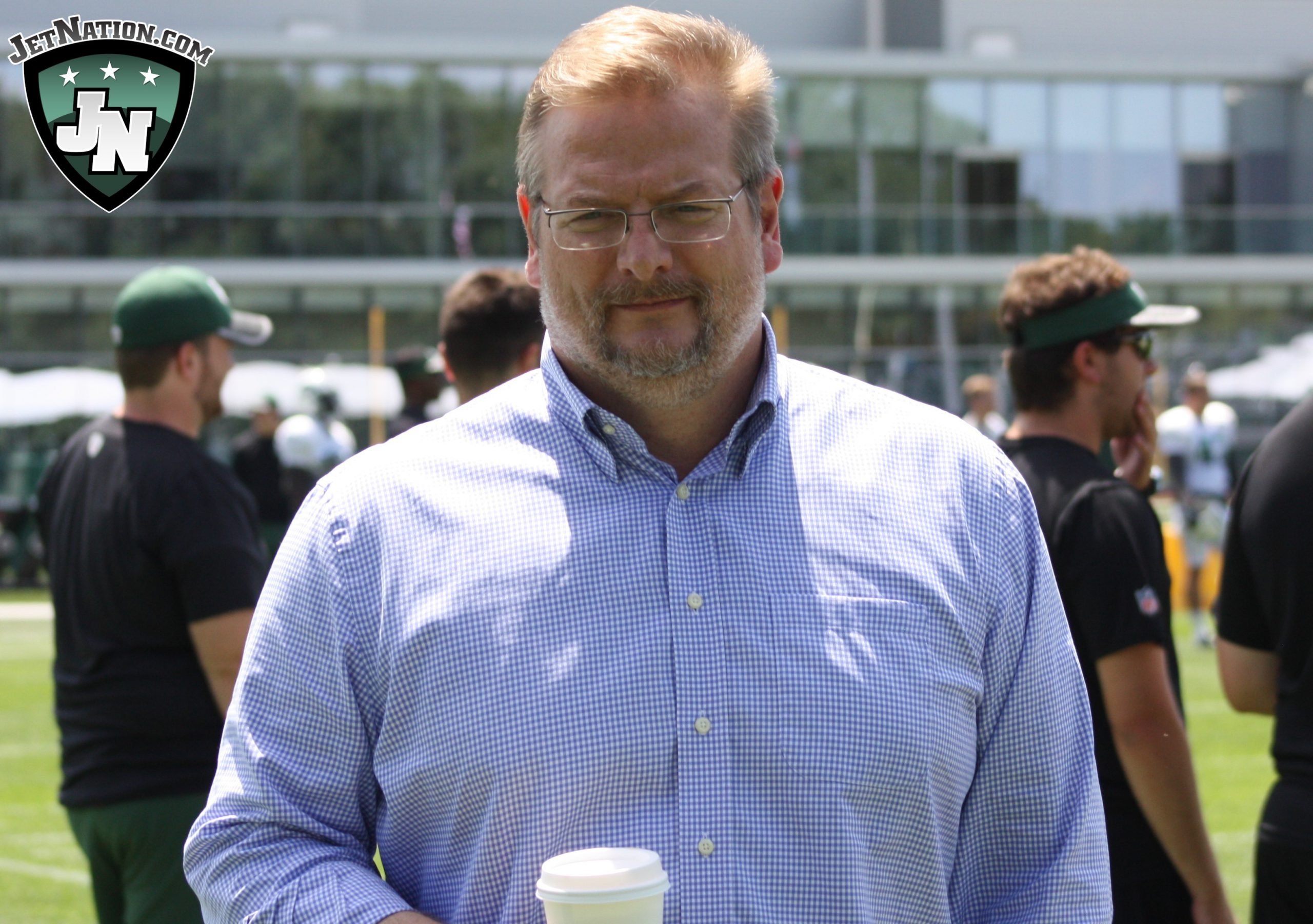 When you're the general manager of a team universally viewed as the worst in the NFL, last-second trades that involve "throw in" or "fringe" players will garner more laughs than praise.
Putting in waiver claims for players let go by franchises who are run by far more accomplished football people shouldn't register a blip on anyone's radar, but that's not how things are looking for GM Mike Maccagnan and the New York Jets right about now.
Prior to the start of the season, Maccagnan traded star defensive lineman Sheldon Richardson to the Seattle Seahawks in exchange for a 2nd round draft pick and wide receiver Jermaine Kearse.  With countless onlookers and insiders claiming for well over a year that Richardson would never fetch more than a third round pick, Kearse was an afterthought.  A "throw in" of sorts in the minds of many.
Four games in to the season, and Kearse leads the team in receptions with 18 to go along with a pair of touchdowns despite scoring just one all of last season.  Numbers like that aren't going to get him in to Canton, but they should put to rest any thoughts of him being an afterthought.  Mike Maccagnan was reportedly adamant that Kearse be included in the trade, and now we're seeing why.
Another last-minute move made by Maccagnan that was widely criticized was the trade of cornerback Dexter McDougle to the Philadelphia Eagles in exchange for safety Terrance Brooks following McDougle's most impressive pre-season as a pro.  The deal drew chuckles and laughs from Jets fans who'd had enough safety news after Maccagnan took one in each of the first two rounds of the draft in Jamal Adams and Marcus Maye.   Several weeks later, nobody is laughing at the move.
Brooks has played extensively in Todd Bowles' defense, picking up a defensive player of the week award last week, while consistently looking steady against the run and the pass.  Meanwhile, McDougle hadn't played a single snap on defense for the Eagles heading in to their week for contest against the Chargers.
Then of course there was yesterday's performance of defensive lineman Kony Ealy, a castoff from the New England Patriots whom Maccagnan acquired on a waiver claim.  Ealy showed off some great attributes en route to four batted passes, three quarterback pressures and an interception.  All of this while mourning the loss of his sister just days ago.  How Bill Belichick wasn't able to find a role for Ealy in his defense is mind-boggling.
These are small sample sizes for a few young players, and the sample size is even smaller for outside linebacker David Bass, a journeyman who has applied consistent pressure on opposing QB's while picking up a sack in each of his first two games.  Prior to signing with the Jets a couple of weeks ago, Bass had notched just 5.5 sacks in 51 games.
The low-risk/high-reward moves haven't been limited to players acquired this offseason either as the player who may turn out to be the best of the bunch is tight end Austin Seferian-Jenkins.
Added after being released due to a DUI last season, Seferian-Jenkins appears to have re-committed himself to football and in his first two games back from a suspension because of that same DUI, Seferian-Jenkins has hauled in 9 passes ford 77 yards.  A valuable option in the middle of the field for the Jets offense.  Add another castoff to the list.
It's early, and any one of these players could fall off the map as quickly as they've put themselves on it, but for those fans who were focused primarily on the many acquisitions made by the Jets many months ago, it's good to see a few new guys fitting right in and making a difference.
Videos
Aaron Rodgers Injury Fallout & Jets/Bills Recap