Regardless of Record, Jets' Maccagnan Has one Mission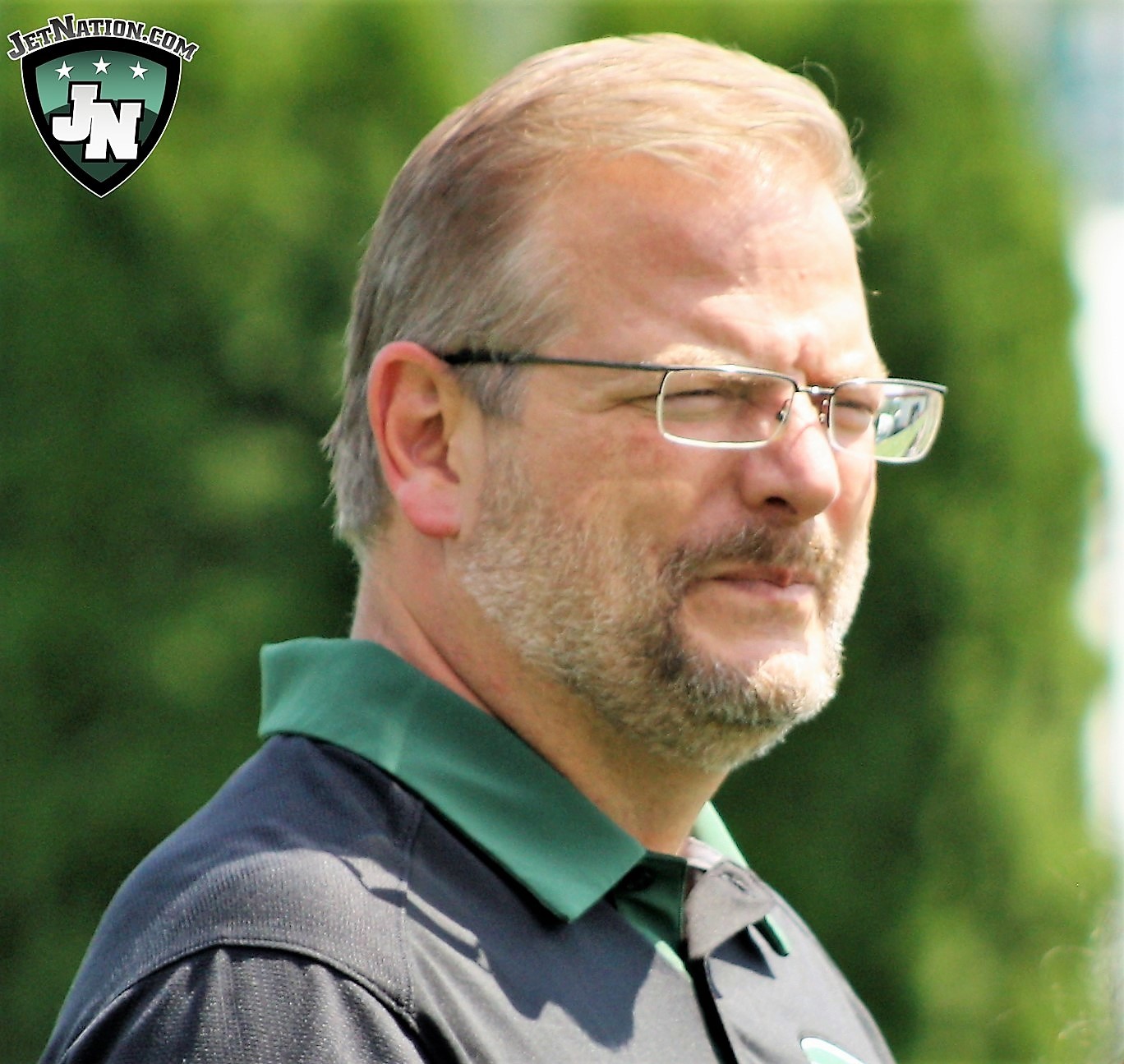 During your average NFL season, taking the time to talk about any team's draft plans after a 3-2 start would be preposterous, but let's face it, for the New York Jets, this is anything but an average NFL season.
The Jets were projected by many to own the top pick in the draft come April, but that's already out of the question following a three game winning streak in which the Jets have beaten the Dolphins, Jaguars and Browns.
Whether the Jets go winless the rest of the way or manage a few more wins between now and week 17, it shouldn't have any bearing on the task at hand for GM Mike Maccagnan, because despite many of his draft picks stepping up and having an impact in 2017, none of it will matter if he can't find a quarterback, and this is how he should do it.
1) If Necessary, trade up:
Nobody knows where the Jets will be picking come draft day, and nobody but the Jets knows how their draft board will be stacked.  Either way, once the team determines who the top quarterbacks in the draft are, they have to do whatever it takes to get their guy.  If that means giving up multiple first and second round picks, so be it.  How many players have come and gone over the past several decades whose presence meant little in the grand scheme of things without a quarterback in the fold?  Too many.  To bring an end to this seemingly endless string of busts and wasted seasons, it's going to take a franchise quarterback, and the time to get one is now…or, well, in April, but you get the point.
2) Double Down at the QB position:  
GM Mike Maccagnan took a lot of heat this off-season when he drafted safeties Jamal Adams and Marcus Maye in rounds one and two respectively.  The reason for all of that heat?  No matter how good the tandem turns out to be, safety, while a position that is increasing in importance, is not viewed as a high value position.  Those spots are reserved for quarterbacks, left tackles, pass rushers and cornerbacks.  If Maccagnan doubles down again this year, but does it at the quarterback position, he'd be doing himself and the Jets a huge favor.  Should the Jets wind up with a top 5 or 6 pick, that would give them two choices in the top 40 in a class that some say will have up to eight legitimate NFL quarterbacks.
People laughed at the Washington Redskins years ago when they chose Robert Griffin III in the first round, and then took another quarterback, Kirk Cousins, in the fourth round of that same draft.  They may have been laughing then, but how does that look now?  The Redskins took a highly rated QB and hedged their bets with another one later on.  When Griffin's star faded fast, Cousins took over and is now looking at getting franchise quarterback money as one of the highest rated passers on the NFL over the past two-plus seasons.
If Maccagnan is serious about ending this quarterback drought, he should use the draft to prove it and come away with more than one.
3)  Get a vet:  If the Jets are only going to draft one quarterback, it should be a result of having acquired a veteran signal caller before the draft rolls around.  The aforementioned Cousins is believed to be heading out west to San Francisco where he'll be re-united with former offensive coordinator Kyle Shannahan, but that doesn't mean Maccagnan shouldn't be making an offer as well.  The Jets are going to have a ton of cap space next season, upwards of $90 million.  See how much of that it will take to get Cousins.
If Cousins doesn't work out, then call the Chiefs about Alex Smith, or perhaps, for a cheaper option, kick the tires on Teddy Bridgewater, who wold likely be a nice fit in John Morton's offense.
4) Carry Four in 2018…again: It was an unpopular decision two years ago when the Jets carried four quarterbacks (Ryan Fitzpatrick, Geno Smith, Bryce Petty, Christian Hackenberg), but that was due largely in part to an ageing Fitzpatrick and an ineffective Smith blocking the way for Petty and Hackenberg.  If the team carries four quarterbacks with one of them being a quality veteran such as Cousins or Smith, and three younger QB's who may one day become the face of the franchise and/or a valuable trade chip, there's unlikely to be such as much grumbling.
5) Put ego aside and pick up the phone: Of all the approaches mentioned here, this one is the least likely, but hopefully not entirely impossible.  Yes, the Jets do have a scouting department, an offensive coordinator and a QB coach to weigh in with their opinions on the signal callers in this draft.  However, history has shown us that even the most respected football minds have missed on quarterbacks many times over before finally finding "the one".
For example, Ozzie Newsome, who is viewed by many as the best GM in the NFL, once drafted quarterback Kyle Boller in the first round of the 2003 draft after being convinced by head coach and "offensive guru" Brian Billick that Boller had the goods.  Billick and Newsome were proven wrong as Boller finished his career with 48 touchdowns and 54 interceptions.
John Elway, Broncos GM and Hall of Fame QB drafted Brock Osweiller in the second round and then last season tried to pay him big money to remain with the Broncos.  When Osweiller turned Elway down, he responded by drafting quarterback Paxton Lynch in the first round of the 2016 draft.  Now Lynch is riding the pine behind former 7th round pick Trevor Siemian who has played better than Osweiller and Lynch.  Siemian was already on Elway's roster, and even he didn't know he was his best option.
Josh McDaniel took Tim Tebow in round one, Andy Reid took Kevin Kolb in round 2, former great Bobby Bethard, who is currently being considered for induction in to the NFL hall of fame was the man who drafted Ryan Leaf with the second pick of the 1998 draft…and the list goes on.
That doesn't mean the Jets should hesitate to reach out to any respected evaluators who are currently out of work.  Perhaps Norv Turner, who had a hand in choosing and developing several young QB's over the years.
There are a million examples of highly respected coaches and executives who get it wrong when it comes to picking a quarterback.  When they eventually get it right, they go from idiot to irreplaceable.  If Maccagnan wants to become the latter rather than the former, he's gotta' get it right this time around.
Videos
New York Jets OTA Presser Takeaways, Aaron Rodgers' Impact and Summer Delusion