Jets Taking Unnecessary Risk in Playing Wilkerson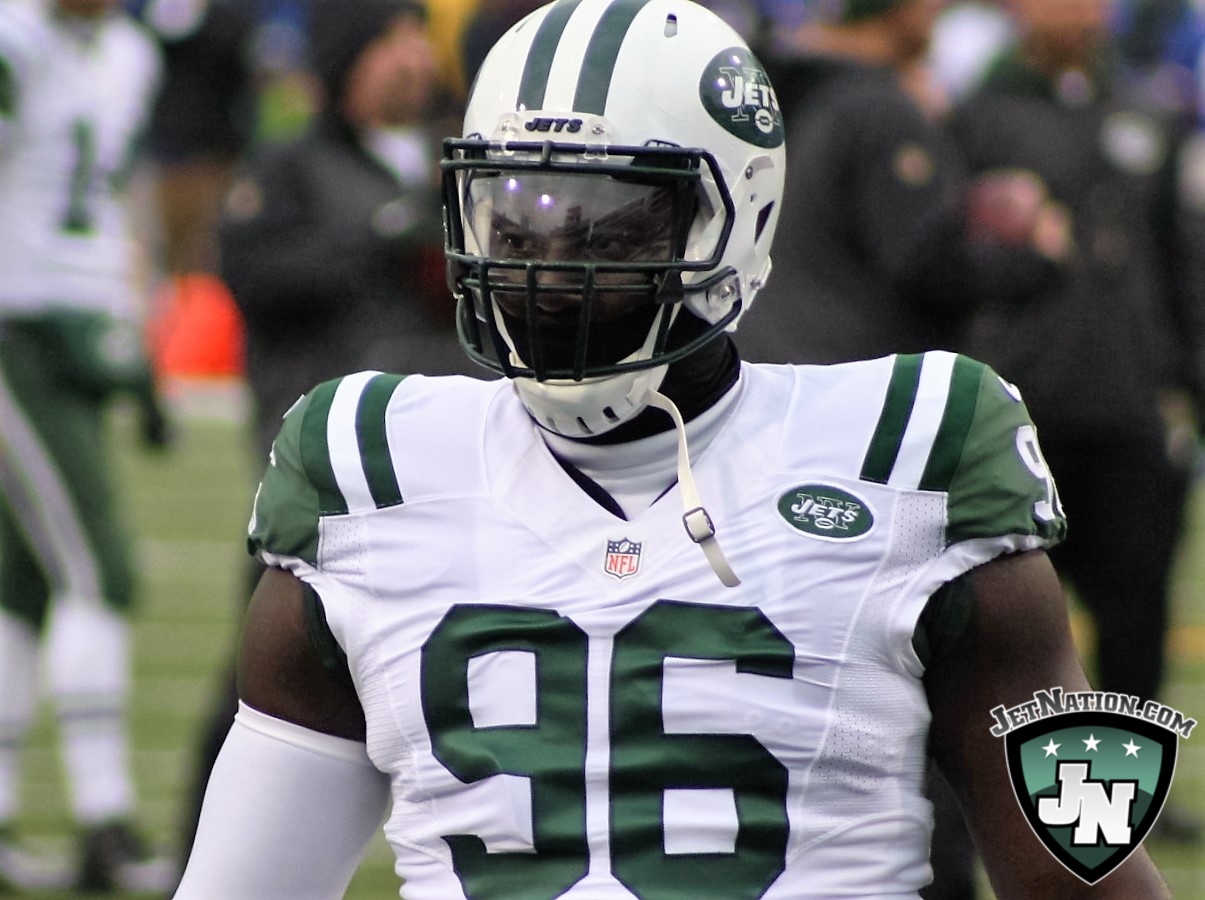 Unless he's suffering from a far more serious injury that the shoulder sprain Jets fans have been made aware of, it's safe to say Muhammad Wilkerson doesn't like playing football anymore.  It's not even debatable at this point.
Moments after Wilkerson's unbelievable lack of effort was discussed at length on JetNation radio, former NFL offensive lineman and current analyst Brian Baldinger reportedly had this to say about Wilkerson in talking to the New York Post: "Muhammad Wilkerson is not interested in playing".
Baldinger's point was illustrated through several tweets highlighting just how little Wilkerson is even trying on game days.
This is not the technique taught to take on a double team. Mo Wilkerson was invisible Sunday. What are the Jets saying ? #BaldyBreakdowns pic.twitter.com/L0w7mb4XD3

— Brian Baldinger (@BaldyNFL) October 17, 2017
As it stands today, Wilkerson's lack of effort shouldn't even be the story anymore.  It's predictable.  We know it's going to happen every week for the Jets final ten games of the season barring a miraculous turnaround.  The only mystery left surrounding Wilkerson is why the Jets are playing him at all.
Wilkerson will rake in $18 million this season, and is slated to steal earn $20 million in 2018.  According to overthecap.com, the Jets will be able to cut Wilkerson this offseason after June 1st with a negligible cap hit of $3 million, meaning the team will save $17 million in cap space.
Cutting Wilkerson is a no-brainer and it will get the Jets out from under what has turned out to be an albatross of a contract, likely making these final ten games of the season Wilkerson's last ten as a Jet.  That is unless Wilkerson gets himself injured and lands on injured reserve.
If that were to happen, the Jets would be stuck with Wilkerson yet again in 2018, with $16.75 million of his salary being guaranteed according to Brian Costello of the New York Post.  With that being the case, if the Jets were smart, they'd sit Wilkerson for the rest of the season to avoid injury and guarantee the cap savings his release will create.
Just a few years ago the Washington Redskins were in the same situation with quarterback Robert Griffin III who was benched for the entire 2015 season to avoid having to hang on to him and pay his full salary for the 2016 season had he been injured.
With Wilkerson logging just nine solo tackles, one quarterback hit and zero sacks through six games, the Jets would be absolutely justified in benching Wilkerson.  Even if the primary motivation of the move is to avoid having to pay him next season, the team wouldn't have to acknowledge as much, and only an idiot would suggest they do.
No matter how this ends, GM Mike Maccagnan will have egg on his face for having thrown away so much money on a player who was of no use for two seasons, but it would look a lot worse if he was forced to pay him for a third wasted season with a $20 million cap charge instead of a $17 million savings.
Wilkerson is no longer interested playing, so the Jets should no longer be interested in paying.
Any thoughts?  Agree or disagree?  Chime in on our forums right here where this topic was raised one day before Wilkerson's latest no-show against the Patriots.
Videos
NY Jets Phase 3 OTAs, Expectations and a Minor Calf Tweak with Greg Renoff