An Assist for "Baldy" as Wilk Wakes up?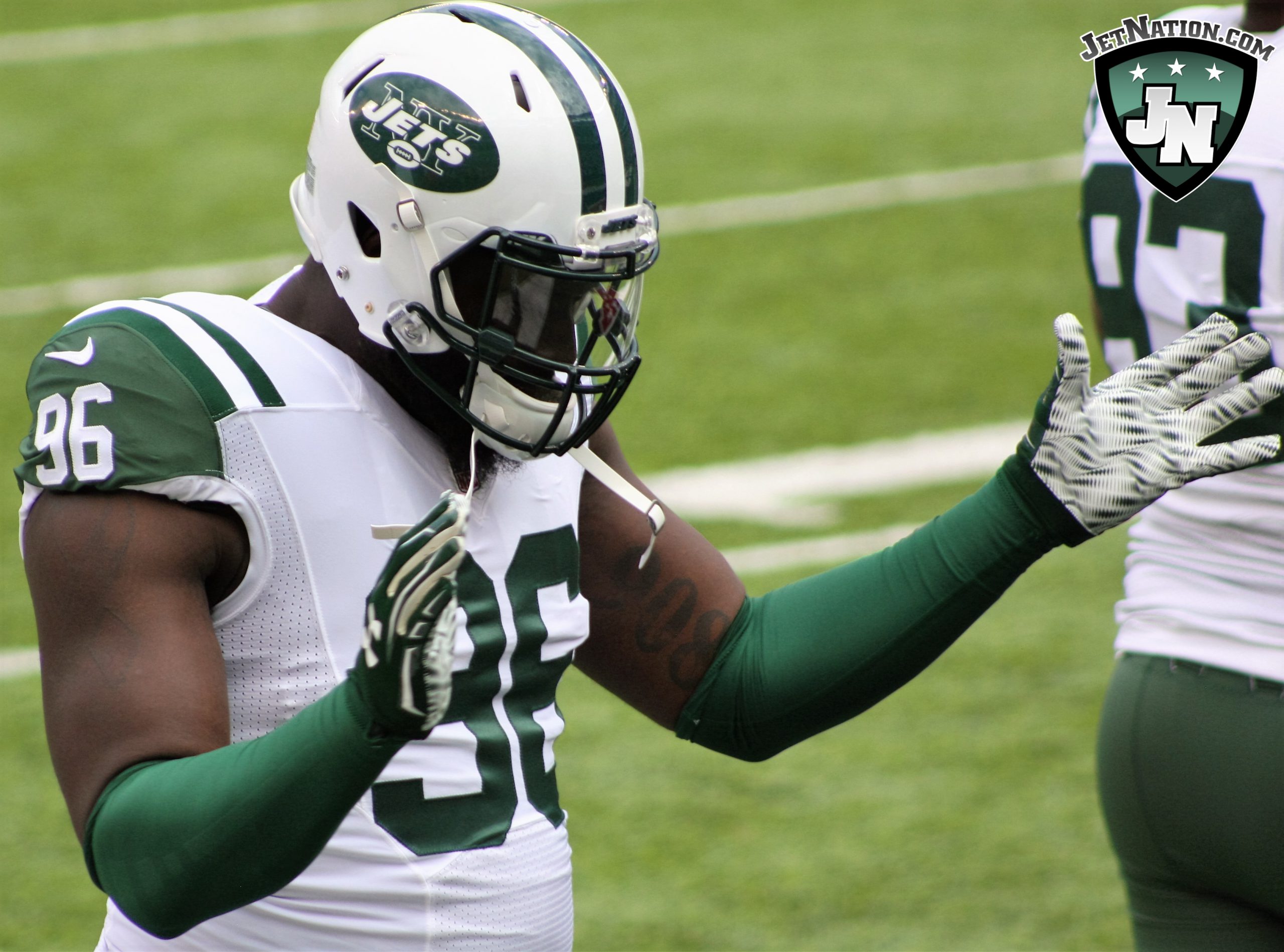 Up until this Sunday's game against the Miami Dolphins, Jets defensive lineman Muhammad Wilkerson had spent much of the previous 20+ games in cruise control.  Losing one-on-one battles and stat lines that included far to many zeros had become the norm.
Challenging Wilkerson publicly may have been one route to light a fire under him and get his motor running again.  That criticism wasn't going to come from anyone at 1 Jets drive as Todd Bowles and Kacy Rodger heaped praise on the sackless Wilkerson, saying they were happy with his effort and that he was giving "his all".
As a result, when challenged by the media for his lack of production (9 solo tackles/0 sacks through week six), Wilkerson's reply was that if the coaches were happy with him, then he was doing his job.
Enter Brian Baldinger.
A former NFL offensive lineman and current analyst, Baldinger reviews each week's film extensively and was the first high-profile analyst to single out Wilkerson for his lack of effort.  While speaking on SirusXM's NFL channel, Baldinger said that Wilkerson "is not interested in playing".  He went on to single out Wilkerson in several cut ups.
This is not the technique taught to take on a double team. Mo Wilkerson was invisible Sunday. What are the Jets saying ? #BaldyBreakdowns pic.twitter.com/L0w7mb4XD3

— Brian Baldinger (@BaldyNFL) October 17, 2017
After being roasted by a former player with accompanying video to show the lack of effort, Wilkerson not only played despite being on the team's injury report all season, but he turned it what was easily his best performance in over a year of the year in terms of both effort and production.  Wilkerson had a season-high four tackles to go along with a quarterback hurry and an interception off of an outstanding tipped pass at the line by rookie safety Jamal Adams.
Even when he wasn't making plays, there was an effort level from Wilkerson that had been missing for much of his past 20 games.
It would have been nice if Wilkerson had been called out by his own coaching staff sooner, but whether it was Bowels or Baldy, it looks like a case of better late than never.
Whether or not this continues and leads to the Jets retaining Wilkerson for $17 million next season is another story altogether.
Videos
Aaron Rodgers Injury Fallout & Jets/Bills Recap