JetNation Tuesday Tidbits: When Will McCown be Bench-Bound?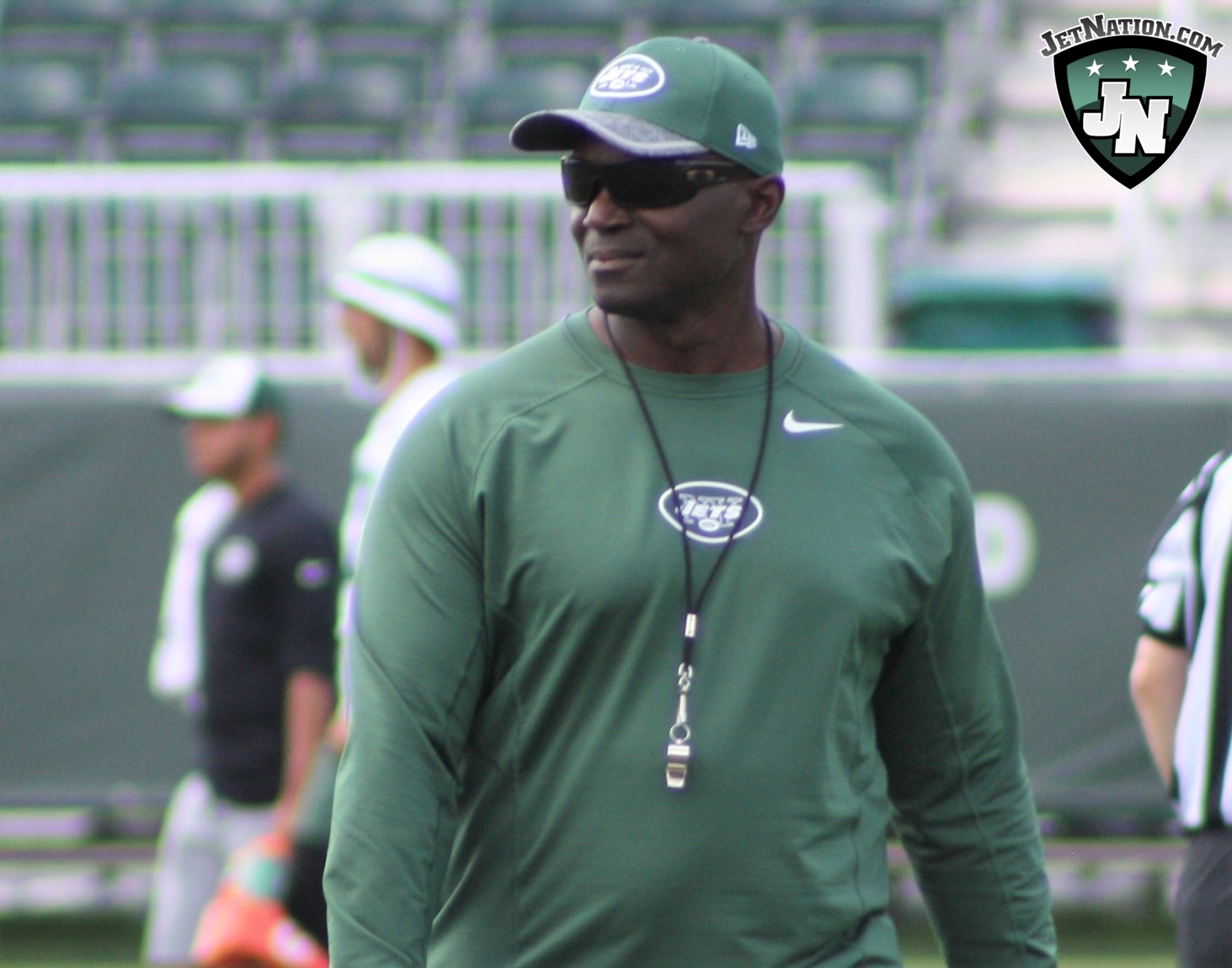 A few notes, random thoughts and links related to the current state of Gang Green.
Josh McCown produced 28 points in the Jets' 31-28 loss to the Miami Dolphins, placing them 20th in the NFL in points per game at 19.6. It's far from the greatest show on turf, but it's also 10 or 11 spots higher than most pundits expected when the season started.  Even still, should the Jets drop another game or two in a row, the calls for Bryce Petty and/or Christian Hackenberg will only get louder.  Will head coach Todd Bowles give in or stick with the QB who gives him the "best chance to win" for the duration?
If Todd Buster Skrine's meltdown against the Dolphins wasn't enough to get him benched, you have to wonder if his salary has him locked in as a starter regardless of performance, much like the Darelle Revis situation last year.
People losing their minds over Robby Anderson's foolish penalty late in the game for throwing his helmet have got to be joking.  Anderson is the team's first legitimate deep threat the Jets have had in years.  If not for consistently being under-thrown on deep routes, he would be one of the most productive receivers in the NFL.  He's a kid who made a mistake in the heat of the moment.  Relax.
After stringing together multiple quality performances on defense, there's reason for hope in regards to linebacker Darron Lee who led the team with 11 tackles on Sunday.  Lee also had a sack that was nullified when Dolphins quarterback Jay Cutler dropped his facemask down in to Lee's helmet, resulting in a roughing the passer penalty.  How long before the Patriots add that one to their playbook when they need a quick 15 yards?
According to pro football focus, no Jets starter on offense has been worse than center Wesley Johnson (overall grade of 36.0) this season.  The grade is consistent with what we've seen on film and Johnson's performance has been a big reason for the Jets' sputtering rushing attack.  Taking a look at Dakota Dozier in his place wouldn't be the worst idea in the world.
As reflected in the JetNation post game report card, the linebackers turned in a solid all-around effort led by Lee. Demario Davis and first-year starter Josh Martin also picked up a sack each.
As the weeks roll on, Mike Maccangan's trade of Sheldon Richardson to the Seattle Seahawks in exchange for wide receiver Jermaine Kearse and a 2nd round pick looks better and better.  Kearse scored his fourth TD of the season on Sunday while Richardson is still in search of his first sack.
Videos
Aaron Rodgers Injury Fallout & Jets/Bills Recap