Something Special Brewing on Offense for Gang Green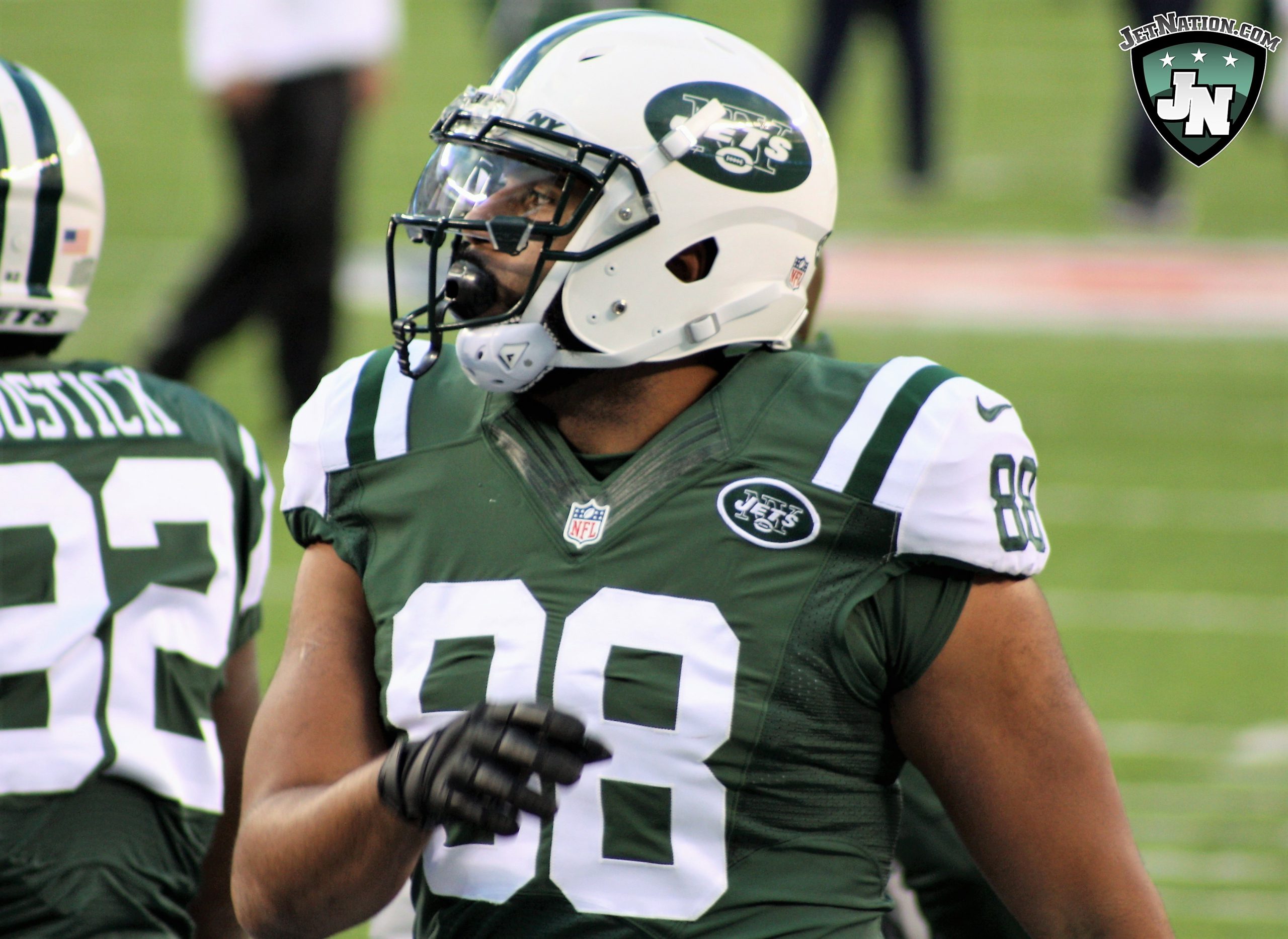 There's plenty of negativity to harp on over the current state of the New York Jets as their defense blew their third consecutive fourth quarter lead, but let's take a moment to be positive about the other side of the ball.
Over the course of the past decade, the New York Jets have largely ignored the offensive side of the football with their first round dart picks, focusing solely on defense, choosing S Jamal Adams, LB Darron Lee, DL Leonard Williams, S Calvin Pryor, S Dee Milliner, DL Sheldon Richardson, DL Quinton Coples, DL Muhammad Wilkerson, and CB Kyle Wilson.
They've hired a former defensive back, Todd Bowles, as their head coach because of the job he did in Arizona with the Cardinals where he had one of the league's best units as their defensive coordinator.  So it makes perfect sense that the best part of the Jets' 3-5 season to date, has been its offense.
Piloted by first-year offensive coordinator John Morton, a unit that was viewed as one of the worst, if not the worst groups of skill players in the NFL, has become a surprisingly formidable bunch, even in playing with one of the league's least accomplished starting quarterbacks in Josh McCown.  The growth of the young players on offense can't help but make Jets fans wonder just how good they might be if the team were to land a star quarterback this off-season.
For the second year in a row, Jets fans have had to sit back and watch wide receiver Robby Anderson blow past some of the best cornerbacks in the NFL, only to come away with a rare deep catch due to some inaccurate deep balls from Josh McCown, and last year, Ryan Fitzpatrick.  So while the numbers may not show it, Anderson is playing at a level that would likely have him in the conversation as one of the game's best young receivers if not for the erratic QB play.
Over the past several weeks, we've also seen the development of tight end Austin Seferian-Jenkins.  A Tampa Bay Buccaneers cast off, Jets GM Mike Maccagnan took a chance on Seferian-Jenkins who was let go following multiple alcohol related incidents.  Now, since returning from his two-week suspension stemming from one of those incidents, he has been one of the league's most productive tight ends, hauling in 31 receptions for 201 yards and 3 touchdowns.
In addition to Seferian-Jenkins, teams may want to start paying just a bit of attention to Eric Tomlinson, who is becoming somewhat of a dual-threat at tight end himself.  Used primarily as a blocker since being added last season, Tomlinson is being targeted on a not-so-regular basis, but when he is, he's making the most of it.  After failing to catch a single pass in 2016, Tomlinson has pulled in 5 balls for 95 yards, including his first TD catch yesterday, a 20 yard grab on the Jets' opening drive.  Hardly Canton-worthy numbers, but enough to earn more consideration in the future, and doing just enough to force defenses to be aware of him in multiple roles.
Another young play maker who has flashed but is stuck behind veteran running back Matt Forte is rookie Elijah McGuire.  Another multi-dimensional player who is a threat as both a runner and a receiver, McGuire has shown from the beginning of training camp that if the hole his there, he's shifty enough to hit the hole and make a defender or two miss.  In limited action this season, McGuire is averaging 4.4 yards per carry despite the Jets' interior offensive line seemingly having forgotten how to run block.
Then there's Ardarius Stewart, a promising young receiver who has been more than impressive when given the rare chance to make a play.  Taking part in fewer than 30% of the team's pass plays to make room for veteran Jeremy Kerley, Stewart's physicality has been evident and while he continues to spend most of his time riding the pine, fans and analysts alike are continually calling for more Stewart, who figures to be a match-up nightmare for years to come.
All of this and we've yet to see Jordan Leggett take an offensive snap due to injury, and wide receiver Chad Hansen is getting just a few reps on a weekly basis, but has yet to be targeted.  Even if Leggett and Hansen don't contribute this season, the fact that so many other young players have, could make life that much easier for whoever is under center for Gang Green in 2018.
Videos
Aaron Rodgers Injury Fallout & Jets/Bills Recap