No More Blurred Lines for Gang Green Could Mean Playoff Push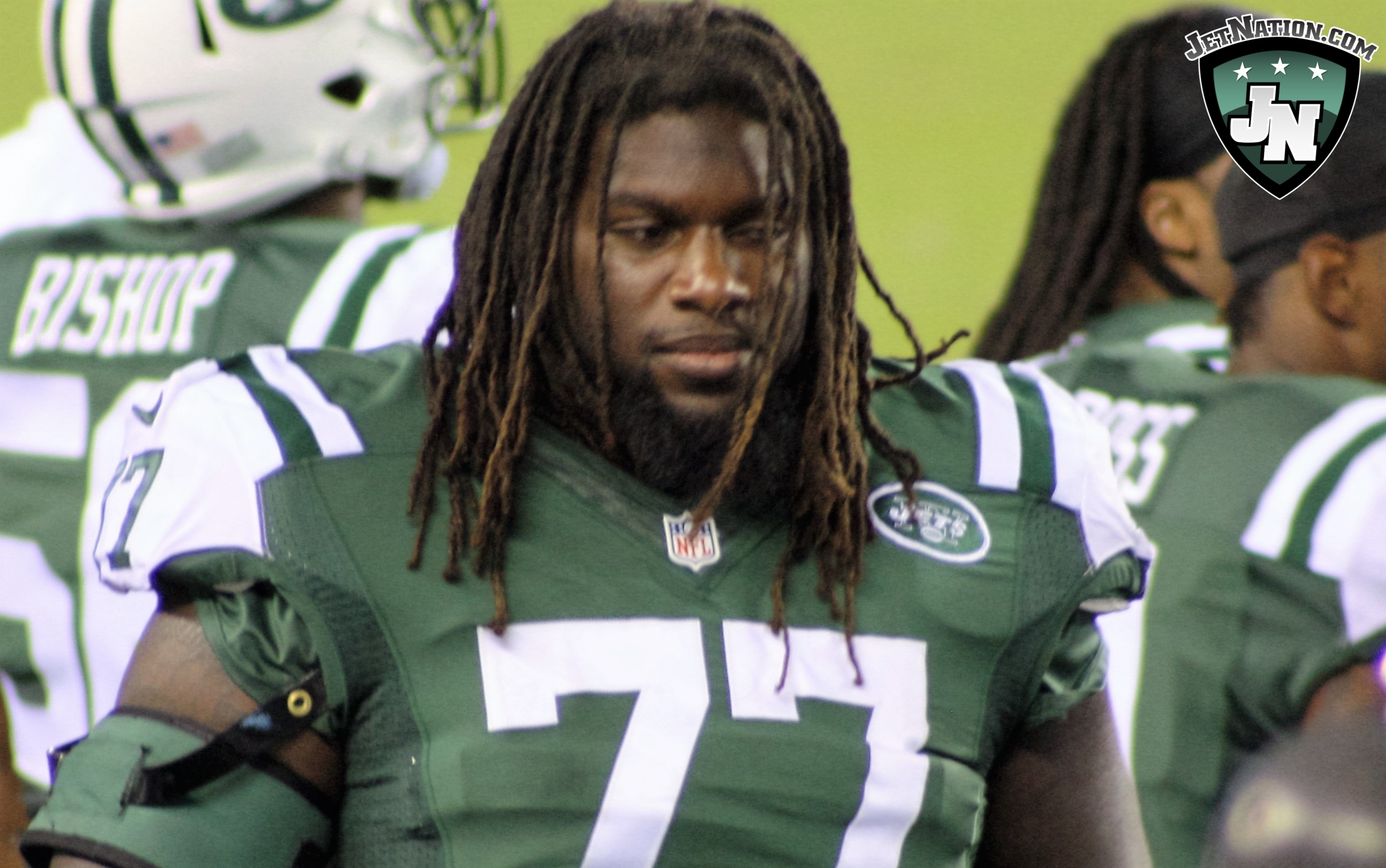 And this, ladies and gentlemen, is why they play the games.
The New York Jets, picked to win anywhere from no games at all, to a maximum of three or four, have already hit the four win mark to pull within 1 game of .500 at 4-5.  With the struggling Tampa Bay Buccaneers on deck, a fifth win is far from a guarantee, but it's looking far more likely now than it had at any other point this season.
Any hopes of coming away with the number one pick in the 2018 NFL draft are a distant memory, and if their most recent performance against the Buffalo Bills is any indicator of what's to come, a playoff push is far from out of the question as the Jets have started to play well where it matters most…up front.
As difficult as it may be to fathom, it's far from a stretch to say that the Jets could realistically be sitting at 6-3 or 7-2 at the moment, having blown three fourth-quarter leads.  The primary culprit in those losses?  A running game that wasn't able to chew up yards on the ground late in the game, and no pass rush to hold off opposing offenses.  Could both those issues be a thing of the past?
Offensive guards James Carpenter and Brian Winters were expected to be a stabilizing presence in the middle of the O-line but up until this week, that hasn't been the case as the Jets offense has struggled to run the ball with any degree of consistency.
Along the defensive line, defensive end Muhammad Wilkerson seems to enjoy playing football once again.  This, after almost a year and a half of complete ineffectiveness and poor effort.
With Wilkerson seemingly revitalized, the Jets defensive line has played much better over the past three weeks with their best game coming on Thursday against the Bills when, led by the D-line, Jets defense racked up seven sacks.  In addition to their defensive dominance, while facing a Bills defense that had surrendered just 80 yards per game on the ground prior to Thursday, the Jets poured on the ground and pound.  When the dust settled, the Jets had rushed for a whopping 197 total yards.
All of a sudden, the Jets remaining schedule doesn't seem nearly as daunting.  Two of the team's next four opponents (Tampa Bay and Denver) have struggled to score points as of late, and another team, the Carolina Panthers, just traded one of their top receivers in Kelvin Benjamin.  If the Jets defensive line continues to play at a high level, there won't be a great deal to ask of the offense to come away with a win in any of those three games.
Watching a roster built by Mike Maccagnan and coached by Todd Bowles play well may be a bitter pill to swallow for the "pro tank" crowd, but the reality is that this team has been competitive in all but one game this season, and the uncertainty and inconsistency along the offensive and defensive lines may have worked themselves out, putting the team in position to make a late-season push.
If Wilkerson reverts to what he was just a few weeks ago, and the offensive line fails to continue to win their battles in the ground game, there will be no tank, but nor will there be any meaningful football in December.  If they continue to play at a high level however, it could be a completely different story.
Videos
Aaron Rodgers Injury Fallout & Jets/Bills Recap