Donating Season Tickets; Oh the Pain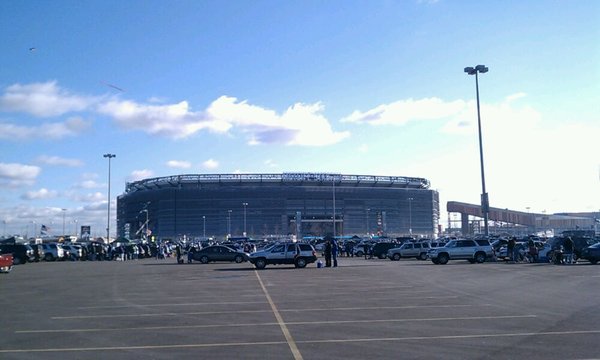 In case this Jets season hasn't been painful enough, the Jets sent out an email on Wednesday making sure season tickets holders know they can donate their tickets. The remaining schedule is brutal and ticket prices have been dropping by the week. So the Jets decided to let you know you can donate your tickets and get a tax deduction. As opposed to selling them for pennies on the dollar.
The added bonus is they send this email right after the yearly PSL bill was due. That is a really nice touch.
As for us, we will be there regardless of their record. Our goal is to complete the trifecta of over payment:  1) Season tickets 2) PSLs 3) $125 to park the JetNation RV each week. It would be nice if there was a QB change soon so that we didn't have to watch a 38 year old journeyman. But if Todd Bowles is to be believed, it sounds like there are no plans on playing either of the young QB's.
The email the team sent appears below, and if you don't have season tickets but want to buy tickets for pennies on the dollar check out this link –> NY Jets Tickets.
Dear Jet Nation,

Unable to make our upcoming games? Did you know you could donate your tickets to a good cause? By going to AccountManager your tickets will be sent to the United Way as a tax deductible donation.

Below are the cut off dates for donating your tickets to the United Way:

Sunday, November 26 Panthers vs. Jets – Last day to donate to United Way is Tuesday, November 21 12 NOON.

Sunday, December 3 Chiefs vs Jets. – Last day to donate to United Way is Tuesday, November 28 10AM.

Sunday, December 24 Chargers vs. Jets – Last day to donate to United Way is Tuesday, December 19 12 NOON.

Step 1: Log in to ACCOUNT MANAGER
Step 2: Click MANAGE TICKETS
Step 3: Click the game you want to donate: MANAGE THIS EVENT
Step 4: Click DONATE TO CHARITY
Step 5: Click the seats you want to donate
Step 6: Click DONATE in top right box
Step 7: Click CONTINUE TO DONATE
Step 8: Click DONE

Thank you and go Jets.

Sincerely,
The New York Jets
800-469-JETS (5387)
service@newyorkjets.com
Videos
New York Jets OTA Presser Takeaways, Aaron Rodgers' Impact and Summer Delusion