Plenty of Unknowns Make Bowles/Maccagnan Analysis Murky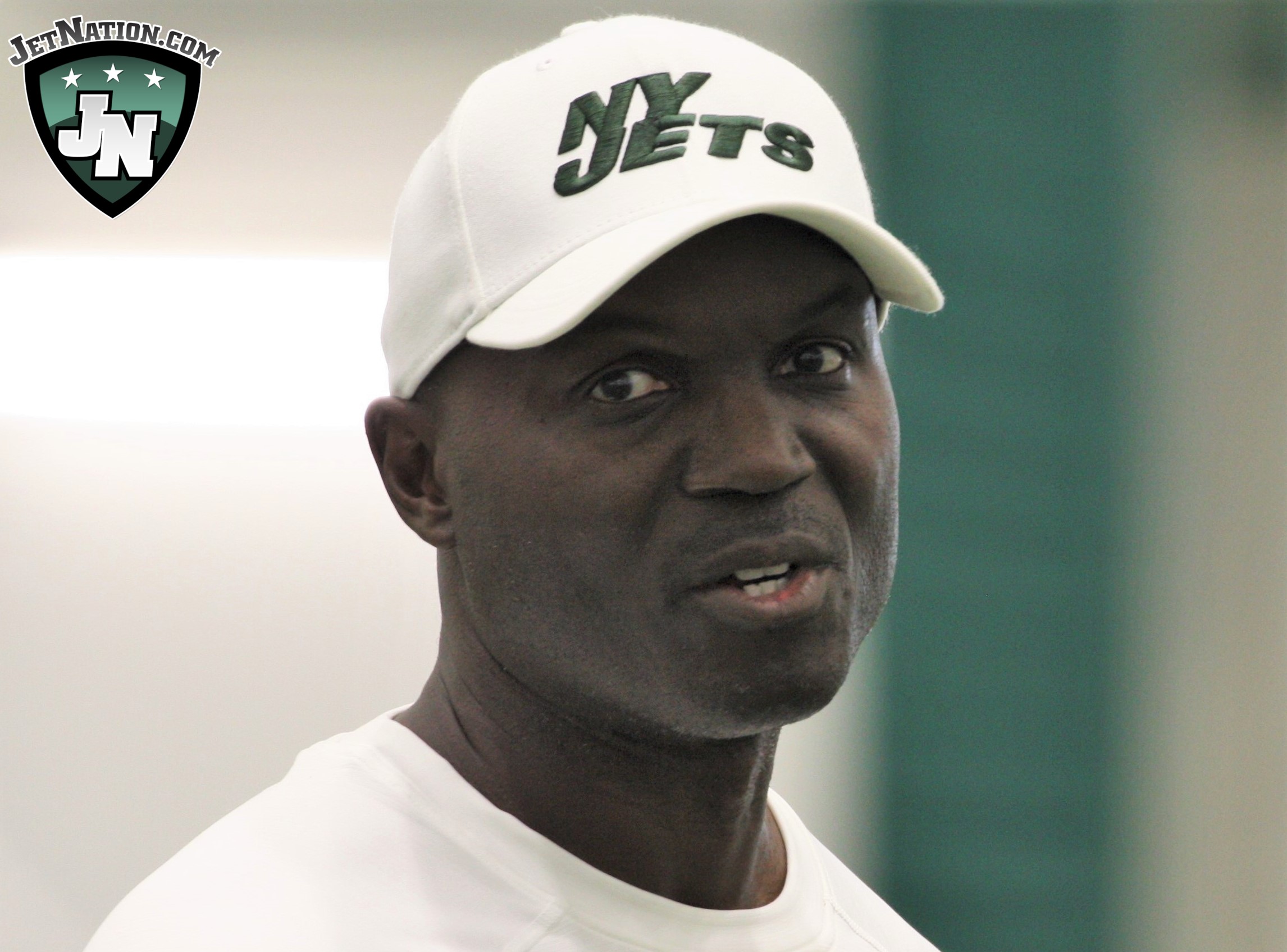 National writers do it.  Beat writers to it. Wannabe beat writers (aka bloggers) do it.  Fans, from the die-hard to the casual part-timer does it.  We criticize and second-guess players, coaches, and executives based on hindsight, personal bias and a lack of willingness to simply say "I got it wrong" or to say a guy you dislike "got it right".
Jets head coach Todd Bowles and GM Mike Maccagnan are no different, and here's a list of some of Gang Green's most pressing issues with what we do know, what we don't know, what we sort of know and why it matters.
Starting Quarterback:
What we know: Despite a strong pre-season, Bowles passed on Bryce Petty in favor of veteran journeyman Josh McCown to start.  He has played well, but is clearly only around for a season or two.  Christian Hackenberg was given more work than any quarterback on the roster in the pre-season but was an unmitigated disaster.  Sitting at 4-6, many fans view the Jets' season as a waste as there won't be any extensive look at the young quarterbacks and Bowles says he can't envision a scenario in which he makes a change.
What we don't know: This is the single-most important factor in analyzing Bowles' decison, and it comes down to ownership.  Woody Johnson, the team's true owner, is spending his days at Winfield House nowadays, while his brother Christopher takes the reigns for the next few seasons.  Has either owner assured Bowles that he will return as long as the team stays competitive?  If not, you can't blame Bowles for this decision.  In his mind, if he is legitimately fighting for his job, he's not going to put it in the hands of a project quarterback.
What we "kind of" know: Before the start of the season, Woody Johnson said that he didn't want fans to base the success of 2017 on wins and losses.  A logical conclusion to such a statement would be that as long as the team isn't a total embarrassment, Bowles' job is safe.  If that's the case, and the only expectation from ownership is overall effort and improvement, there's little excuse for Bowles to refuse to give Petty or Hackenberg a look.
Pending Free Agents:
What we know: Two of the team's most pleasant surprises this season have been tight end Austin Seferian-Jenkins and defensive lineman Kony Ealy.  Both are due to hit free agency at season's end.  Fans have been calling for the duo to be re-signed for several weeks.
What we don't know: Any number of scenarios could be in the works here but only the Jets top brass knows.  It's possible that numbers are being exchanged as we speak.  It's possible that deals have been agreed on in principle, pending a strong/healthy finish to the 2017 season.  It's possible that the representatives for each player has refused to work on an in-season deal with an eye on driving up the price in free agency.  Wanting both players to be signed long-term makes sense and there's still plenty of time to get it done.  Pretending to know how all sides are conducting business is just silly.
Draft Day Targets:
What we know:  Nothing.  This front office is as tight-lipped as any in the NFL and despite some of the most credible sources in the league being consistently wrong about their intentions, some fans will continue to take the bait.  Jets twitter looked like its own version of "The Trail of Tears" a few days ago when Matt Miller of Bleacher Report said that a league source told him that the Jets "love" Wyoming quarterback Josh Allen.
Just heard from a league source that the New York #Jets love Josh Allen. Wyoming source told me they've done the most work on him.

— Matt Miller (@nfldraftscout) November 16, 2017
Miller followed that up by not naming a source whose opinion was that the Jets have done more work on Allen than anyone.
What we don't know: How much work the Jets have done on Allen in comparison to every other draft eligible college QB this season.
What we "kind of" know: If you are keeping an eye on which college games the Jets are scouting, it's obvious that they are taking a long look at A LOT of quarterbacks.  Without knowing who they have done the most work on, there is no reason to get worked up over one source from one school about one quarterback.  Perhaps they've done the most work on Allen, but does that mean they have not done even more work on several other quarterbacks?  No…the answer to that is no, we do not.
Interior O-line:
What we know: The Jets' offensive line has been sub-par this season and center Wesley Johnson has been a big reason for that.  Teams can consistently attack the team's A-gaps and shut down running plays before they start or put almost immediate pressure on Josh McCown as Johnson ranks 37th of 37 NFL centers according to pro football focus. In all honesty, you don't need PFF to tell you that Johnson has been terrible, you've got eyes for that.  Back up O-lineman Dakota Dozier has looked like a far better player in limited reps this season and last, but has yet to get a look over Johnson.  While Johnson has been terrible, the guards haven't been much better.
What we don't know: Has Bowles auditioned other players at center during practice and come away still feeling as though Johnson is the best option?  If so, it doesn't say  much for the team's depth.  Perhaps an even bigger question is how has Johnson impacted guards James Carpenter and Brian Winters.  Previously viewed as the two most reliable players on the O-line, both have struggled mightily along with Johnson.  Are the two playing with one eye on their assignment and another on Johnson's?
What we kind of know: Dozier was listed as the team's back-up center two years ago but they seem hesitant to use him now.  With Dozier being left-handed, something rarely seen in the NFL, are there concerns about the quarterback/center exchange?
Just a few issues to consider for the Jets but each is critical for its own reason.  So while we continue to debate the merits of many of the team's decisions, just remember this classic clip from former head coach Jim Mora.
Thoughts on this or any other moves we've seen from Maccangnan or Bowles?  Click here to join our forums and comment.
Videos
Aaron Rodgers Injury Fallout & Jets/Bills Recap