Featured Editorials Jets Report Card
Jets vs Broncos Report Card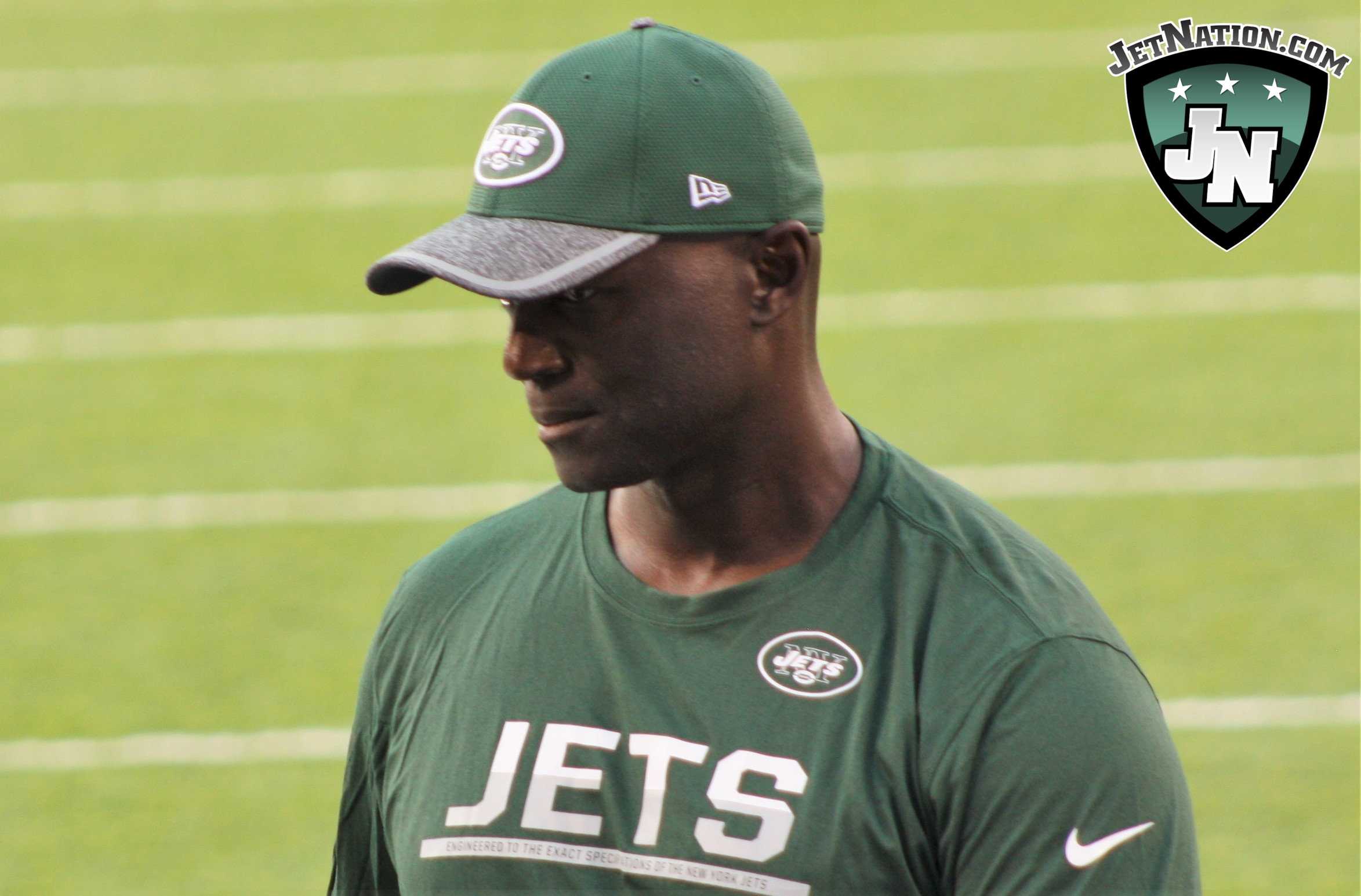 The New York Jets suffered a humiliating 23-0 loss at the hands of the Denver Broncos, a team that had last eight straight games.  There were a few solid individual performances, but some of the same culprits for the team's failures this season re-appeared along with a new wrinkle or two.  Let's take a look at how they fared.
Quarterback: D+
This grade could have easily been an F as Josh McCown and Bryce Petty (more on him later) went a combined 8-21 for 61 yards.  McCown also had a lost fumble and an interception.  Why not a failing grade with numbers like that?  Both QB's were regularly under duress, having little time to set and throw, and as those who watched the game were able to see, Bryce Petty threw just 9 passes, completing only two, but three drops from his receivers killed any chance he may have had a sustaining a drive.
Running Backs: D
Bilal Powell, Elijah McGuire and Matt Forte combined for 45 yards on 20 carries.  Terrible production, but as has often been the case this season, there was little to no room to run as Denver's front seven dominated all day.
Wide Receivers: F
The Broncos boast one of the best cornerback depth charts in the NFL, but Robby Anderson and Jermaine Kearse should have been able to do better than 4 catches for 31 yards.  Anderson did make a pair of highlight reel catches, but one was a result of not holding on to a routine catch early on, and he had a drop over the middle on what should have been a first down when Bryce Petty re-entered the game in relief of the injured McCown.
Tight Ends: F
In facing a team with such strong corners, the tight ends should have been a big part of the game play.  On the day, they got one catch from the position….a 1-yard grab by Austin Seferian-Jenkins.  Ugly.
Offensive Line: F
No surprise here.  McCown and Petty were harassed consistently and the running backs had little room to run as mentioned above.  A significant upgrade at center would go a long way in fixing what ails this unit.
Defensive Line: C-
Not as much pressure on the Broncos passing game as you'd hope for, but the Jets defense held Broncos running backs to 71 yards on 32 carries (2.2 YPC).  Another impressive showing from Steve McClendon in the middle of the Jets defense and Mo Wilkerson looked strong as well.
Linebackers: B
Arguably the best group of the day, reserve linebacker David Bass, who got off to a hot start with the Jets earlier this season, saw a ton of reps and was consistently around the ball and came up with a sack.  Demario Davis had another double-digit tackle game (10 solo, 2 assists).
Defensive Backs: D+
If we broke this down in to cornerbacks and safeties, we'd probably be looking at an F for the corners and somewhere in the C range for the safeties.  Marcus Maye and Jamal Adams were solid in run support and against the pass while most of the damage that was done by the Broncos came from their wide receivers when matched up against the Jets corners.
Special Teams: C
No busted plays, no field goal attempts, extra point attempts.  The best thing you can say about the unit is that they were down to their backup long-snapper in Eric Tomlinson and he wasn't a complete disaster.
Coaching: F
You could make a case for this being Todd Bowles' worst coached game in his tenure with the Jets.  His offense was struggling, trailing by two scores and due to get the ball back after half time.  Bowles had all 3 timeouts left with just over a minute on the clock.  Rather than stop the clock and go no-huddle in the final minute, Bowles took a knee.  As the game drew closer to the end, not only did the Jets not go to a hurry up offense, but at one point they ran the ball in to the line three times in a row for a three and out to bring the game to a close.  Bowles had no interest in seeing what Petty could do and just wanted to get on the plane and go home.
Videos
Aaron Rodgers Injury Fallout & Jets/Bills Recap