With the 10th Pick in the NFL Draft…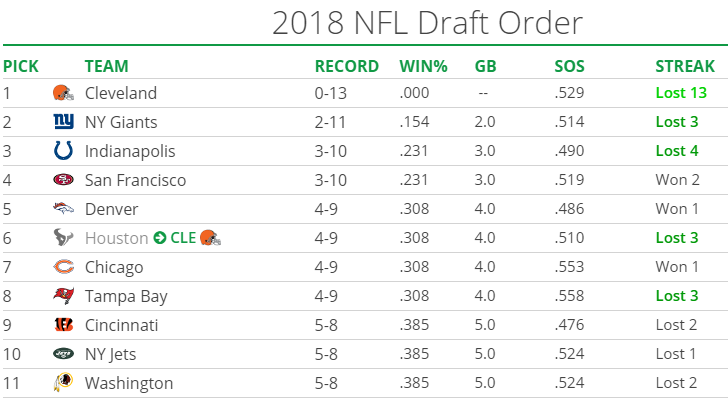 With the 10th pick in the NFL draft, the NY Jets select _________. That is where the Jets would pick if the draft was today, according to Tankathon.com. The Jets will most likely move up as the remaining three games are tough and they will be playing with a new QB. The Saints, Chargers and Patriots have a combined record of 26 wins and 13 losses. Two of those games are on the road and the Chargers are fighting for the playoffs. There are four, 4-win teams ahead of the Jets in terms of draft order. Strength of schedule would determine the draft order if the Jets end up with the same record. You can see strength of schedule (SOS) on the graphic below. It is too early to get into those possibilities but when it is all said and done, it is likely the Jets will be picking a few spots higher than they currently sit.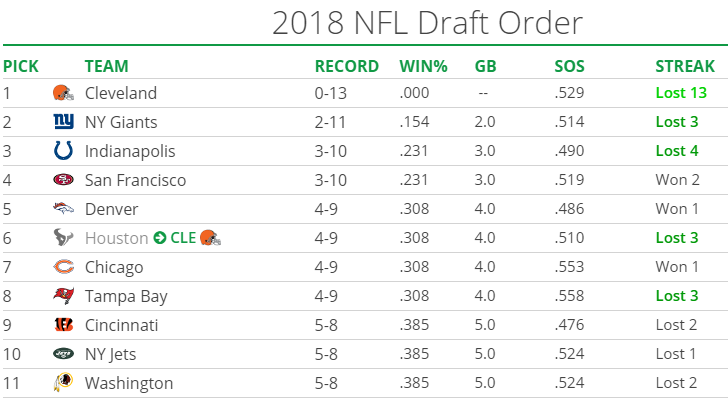 You can read more about the NY Jets draft in our forums.
Videos
Aaron Rodgers Injury Fallout & Jets/Bills Recap