As Season Winds Down, Still Plenty of Players for Jets to Audition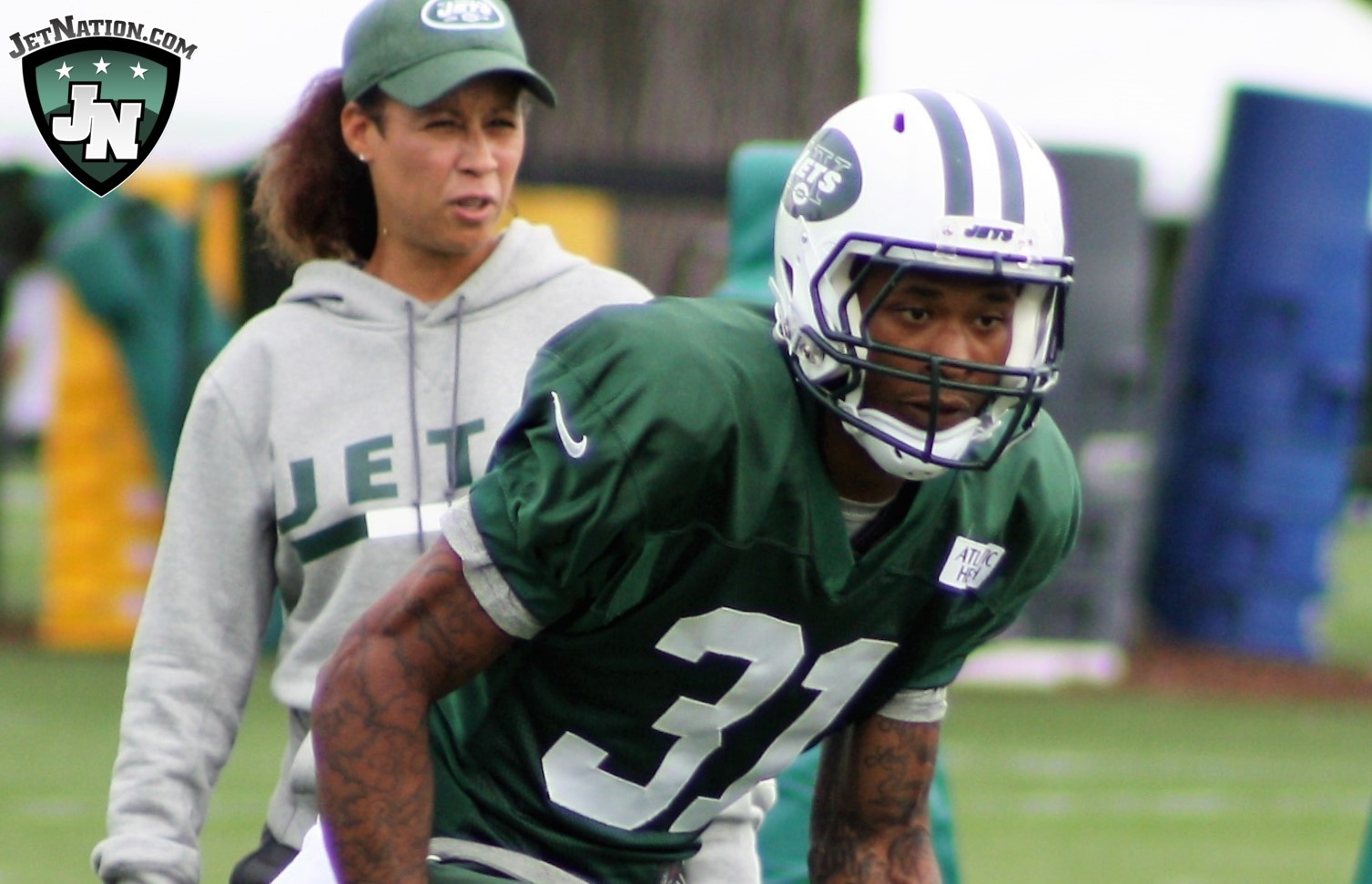 With just three games remaining in the 2017 season and Bryce Petty about to take over at quarterback, the Jets and their fans know that their season is over (if it wasn't the case weeks ago) and that it's time to take a look at some more young players who hope to hang around heading in to next season.  Who might get a look?  Here are a few names to keep in mind.
OLB David Bass:
Bass has seen more action than most players who will make this list but his level of play makes you wonder why we haven't seen more of him.  In just 240 defensive snaps, Bass has racked up 3 sacks to go along with 12 tackles.  On film, he looks even more impressive as he consistently holds up well against the run and always seems to be around the ball.  According to pro football focus, in his part-time action, Bass carries a grade of 80.3 which is the top grade for any Jets edge defender this season.
CB Jeremy Clark:
A rookie defensive back out of Michigan, Clark spent most of this season on the non-football injury list but was activated last week.  As much as the Jets have struggled at cornerback this season, giving Clark a look there if not some reps at safety should be in the cards.
OLB Obum Gwacham:
Gwacham is an intriguing developmental prospect as a potential pass-rush specialist.  The Jets have carried him on the active roster for much of the season but he didn't see a single rep on defense until last week against the Broncos when he played a mere three snaps.  A converted wide receiver, Gwacham has outstanding explosive traits but is clearly raw at the position.  Perhaps an increased role this week as the Jets prepare to take on his former team in the Saints?  In 12 career games (no starts), the 26 year-old Gwacham has notched 2.5 sacks.
RB Elijah McGuire:
McGuire has seen a decent amount of playing time this season but it's time to get him the bulk of the carries on offense to see what he can do on those rare occasions when the Jets O-line opens up a hole.  Too often with McGuire this season, we're seeing him run in to a pile of defenders at the line or having to evade multiple tacklers in the backfield.  McGuire was taken out of last weeks game after being hit for a 3-yard loss on the first carry of the game and injuring his ankle.  Interesting however that he was the starting running back out of the gate.  Perhaps the idea of a bigger workload is already in place.
CB Derrick Jones: 
Another rookie, Jones was another late-round project (6th round/204th overall) with off-the-charts athleticism who played both wide receiver and cornerback at Mississippi.  Thus far, he has yet to play a snap on defense, but at 6′ 2" and armed with a 41" vertical, he definitely has workable traits.
TE Neal Sterling:
Austin Seferian-Jenkins has played well enough to earn a contract extension and Eric Tomlinson has performed admirably when called upon in the passing game.  Even still, Sterling is a converted college wide receiver who has filled in at H-back and tight end sparingly.  If the Jets feel he has any upside as a receiver, now would be a good time to see what he can do.
WR Ardarius Stewart: 
Stewart is a name we're all familiar with.  A third-round draft choice who had an impressive camp and looked solid in his pro debut.  Once Jeremy Kerely came on board, Stewart was put on the shelf and by the time Kerley was suspended later in the season, Stewart had been passed on the depth chart by fellow rookie Chad Hansen.  Hansen is another name you could have on this list, but the expectation is that he'll see plenty of reps in the coming weeks.  Stewart and Hansen have had roughly equal time on the field, but Stewart has been completely ignored in the passing game.
Videos
New York Jets OTA Presser Takeaways, Aaron Rodgers' Impact and Summer Delusion