Seattle's Sherman Lists Jermaine Kearse Among Most Underrated Receivers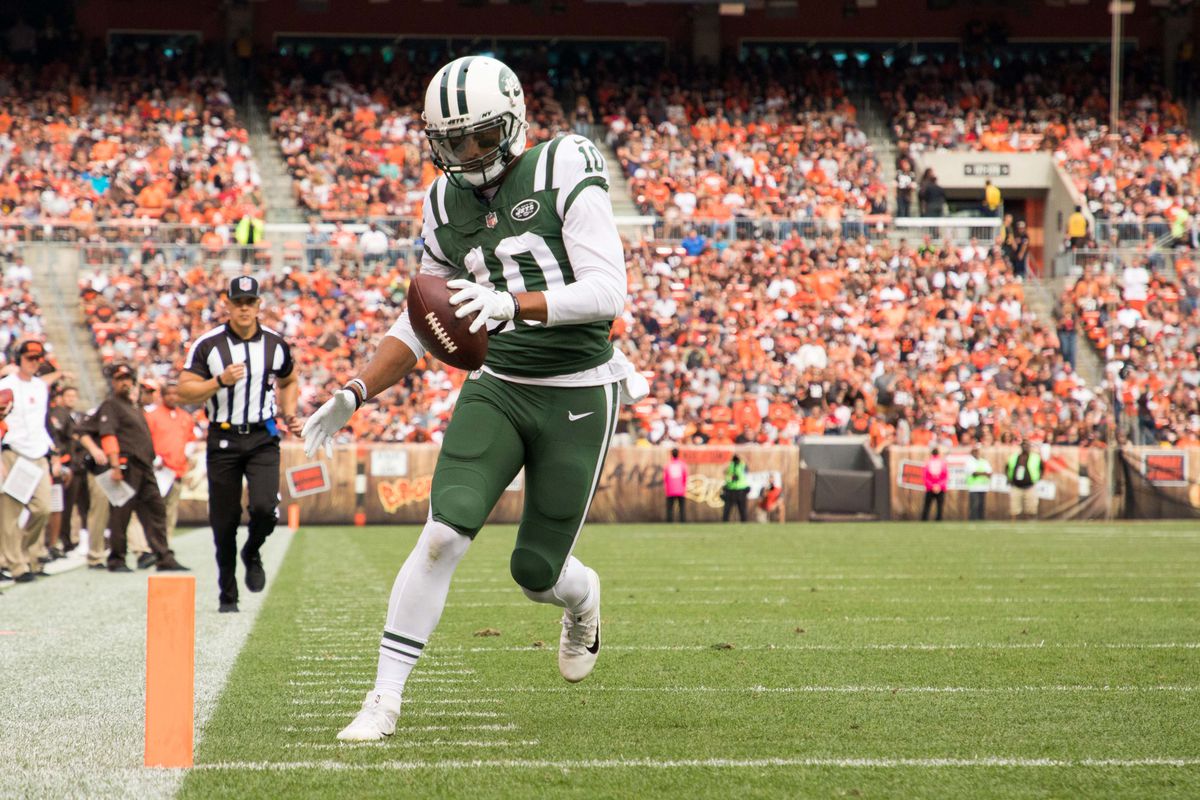 In a piece he wrote for the Players Tribune, Seattle Seahawks cornerback Richard Sherman discussed the five receivers he's gone head-to-head with who he feels are the most underrated in the NFL.  Sherman had some high praise for former teammate and current Jets wide receiver Jermaine Kearse.  After showing several clips of many of the clutch catches Kearse made as a member of the Seahawks throughout the years, Sherman gushed over the receiver's skills and savvy, saying:
But it's not just that he has a knack for making big plays. Overall, he's an incredibly crafty receiver who does all the little things right. He's sure-handed, consistent and he's very adept at using his hands to create separation. He has this subtle kind of chicken-wing move that he uses — it's just a slight push-off, like an elbow or forearm nudge as he's cutting at the top of his route — and it helps him create a little extra bit of separation. And sometimes that's all a receiver needs to make a play.

He's also great at catching the ball out in front of him so it's difficult for DBs to get their hands in there to break up the pass. He's 6' 1'', so he's not huge, but he uses every last bit of his length to catch the ball out away from the defender.

But that's just who Jermaine is. He's the kind of guy who gets the absolute most out of what he's been given. And he's definitely a receiver who doesn't get his due.
The high praise for Kearse should come as no surprise to Jets fans. They've seen him go from a player who many viewed as a "throw in" as part of the trade that sent Sheldon Richardson to the Seahawks, to a potential piece of the Jets long-term future plans.
With three games left to play, Kearse has already tied his career high in touchdowns (5) and with 681 receiving yards, he's just four shy of tying his career high of 681.  Barring injury, it'll be a career year for Kearse, and possible his first of many in Green and White.
Videos
New York Jets OTA Presser Takeaways, Aaron Rodgers' Impact and Summer Delusion