Petty to Start; Bowles on Hack, "We'll See"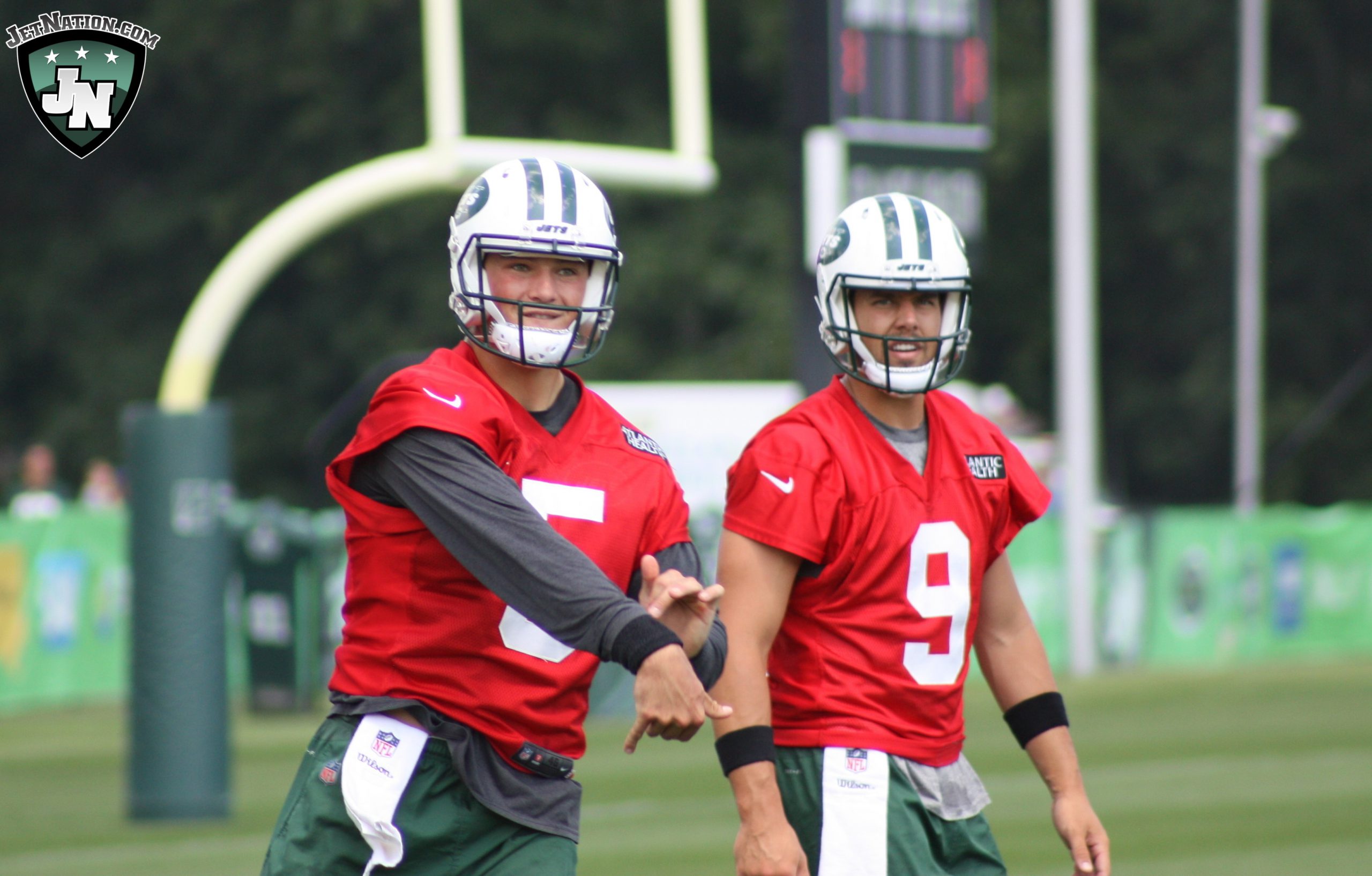 It has been a rough few weeks for the Jets since Josh McCown broke his hand.  Bryce Petty has taken over at QB and his play is leaving a lot to be desired. He showed a few glimpses last season and actually seems to be regressing. This year his completion percentage is under 50% and he has only thrown 1 touchdown pass. With 312 passing yards through three games (two starts) it would be safe to assume his time as a starting QB is running out.
The scariest thought of all might be, is he actually better than Christian Hackenberg? Petty is ahead of Hackenberg on the depth chart, so that tells you what the coaches think. So what does that mean for Hack who has never played in an NFL game? We might soon find out because he is taking some first-team reps this week in practice.
Todd Bowles confirmed to the media that Bryce Petty will start against the Patriots on Sunday. When asked if Christian Hackenberg would play, his answer was, "We'll see". Bowles wouldn't really comment on splitting the game between the two QBs, or what would make him do that. Other than to say they would decide, "Probably sometime during the game. We'll see how the game is going."
A few interesting quotes from Todd Bowles on Hackenberg:
On if there's a risk-reward he has to consider with playing Hackenberg…
It's not a risk-reward. It's the last game of the season. Bryce had a chance to play two games, we're trying to see what we have in him. Christian's time will come. (To) put him out there the last game and expect him to be superman, we'd be fooling ourselves.
On Hackenberg not playing yet at this point of his career…
We see him every day in practice and we saw him in the preseason. We're comfortable.
On what deciding to play Hackenberg during the game depends upon…
That would mean I'll decide during the game if I want to play him or not.
On what's a fair number of games to assess a young quarterback…
For a guy to start that young and start in an offense, you have to see a good five or six games to see if he starts making progress one way or the other, but you want to see things every week to grow and learn from and see those type of things. So that's what we're looking for.
On how much he learned from Hackenberg's reps in the preseason…
You can pull a lot out of preseason. He had a new offense, too. He learned, he played a lot in the preseason. Mentally, he got better at a lot of things and we'll go from there. The regular season's not preseason. You don't get a chance to play those guys like you want to and you don't just pull them in and out, put them in and out and expect them to play when the defenses are more complex than they are in the preseason.
On if Mike Maccagnan has talked to him at all about playing Hackenberg…
What me and Mike talk about is private.
It does seem likely that Hackenberg will see his first NFL action on Sunday. What we do know is there is nothing that can happen on Sunday that will change the Jets # 1 offseason mission. That is finding a new starting QB for 2018.
Let us know what you think about Bryce Petty and Christian Hackenberg.
Videos
Aaron Rodgers Injury Fallout & Jets/Bills Recap