With a new Deal in Hand, Time for Mac to Come up big at Premium Positions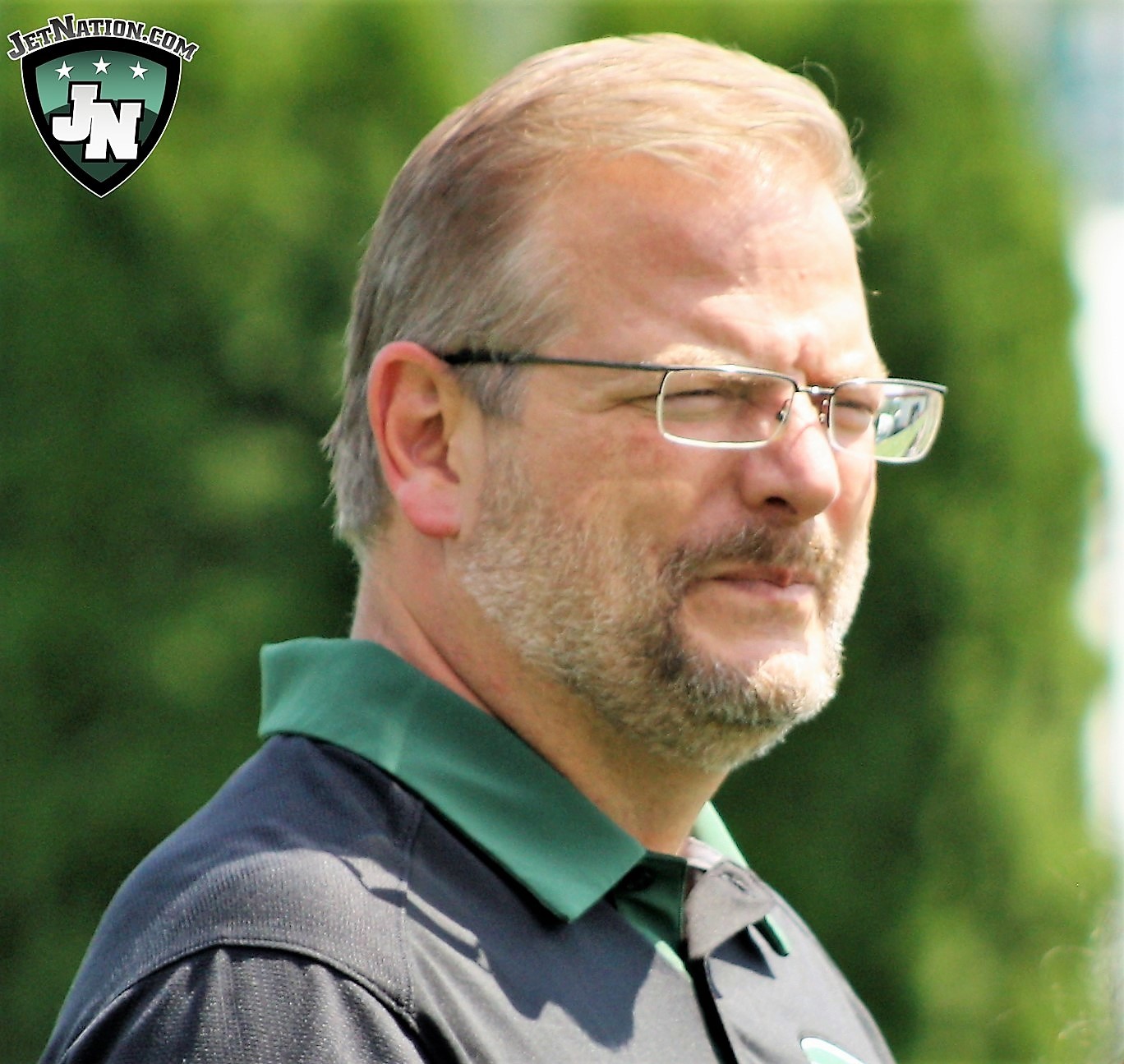 If Jets GM Mike Maccagnan were up to bat swinging for the fences (unlikely using a Louisville Slugger) with hitting on premium positions being balls and strikes, it would look a little something like this.
Quarterback: Strike one
Pass rusher: Strike two
Left tackle: fouled that one off his foot
Cornerback: Strike three…looking
Like every GM to ever wear the title, Mike Maccagnan has had some swings and misses in his time with the Jets, but he's also had some hits with the likes of Leonard Williams, Robby Anderson, Jamal Adams, Jordan Jenkins and Jermaine Kearse to name a few.  The biggest problem for Maccagnan however, is that the misses have been critical. The GM's inability to man premium positions with premium players has got to come to an end this off-season.  No more excuses.  No more free passes.  Luckily for him, there's a road map to make it happen, and it's not all that far-fetched.
Quarterback:
This is the first and most critical step because it allows the others to fall in to place.  With veteran signal callers such as Kirk Cousins, Alex Smith and Tyrod Taylor expected to be in play, Maccagnan should have a chance to use some of his $90+ million in cap room to get an established signal caller.  Adding a free agent such as Cousins would be the most desirable move as it would allow Maccagnan to keep all of his draft picks.  If the Chiefs are willing to move Smith for a pair of second-round pick or less, that would likely be the next best move.  It also means having a proven NFL starter over a lottery ticket draft pick who may need four to five years before getting on the level of a Smith or Cousins.  There's also the chance that the pick is never any better than Mark Sanchez or Geno Smith.
Pass Rusher:
With a quarterback in the fold during free agency, the Jets snatch up the top pass-rusher in the draft in Bradley Chubb.  Not since the days of John Abraham have the Jets had a pass rusher who could consistently harass quarterbacks and Chubb could be a great one.  Currently rated as the number one prospect in the country by CBSSports.com, Chubb fills another of the four premium gaps on the roster.
Left Tackle:
Kelvin Beachum ranks 18th in average salary among current left tackles and that's not a bad deal.  His performance has been about average and he's a player the Jets could live with for another season or two while targeting a left tackle at the top of the draft next season.
Cornerback:
The Jets can open up the check book once again to re-sign Morris Claiborne to be their no. 2 cornerback next season, but the concern here is the top corner on the depth chart.
There are several free agents who wold offer huge upgrades at the position.  Trumaine Johnson is expected to bolt from Los Angeles and current Jets DB coach Dennard Wilson coached him when he played his best football with the Rams.  Another (and probably better) option would be the highly touted Kyle Fuller, who at 25, is expected to hit the market when free agency begins.  Colts cornerback Rashaan Melvin should garner a look as well.
Just a handful of moves, none very far-fetched, and in the span of a few months, Maccagnan could have roughly $50 million in cap room with six draft picks remaining to address the rest of the roster with three of four premium positions filled.  Perhaps he does address left tackle with one of his second round picks while grabbing a center with the other?  The possibilities would be limitless, and the Jets would go from doormat to instant playoff contender.
Videos
New York Jets OTA Presser Takeaways, Aaron Rodgers' Impact and Summer Delusion