What we Know as Jets Enter Year two of Rebuild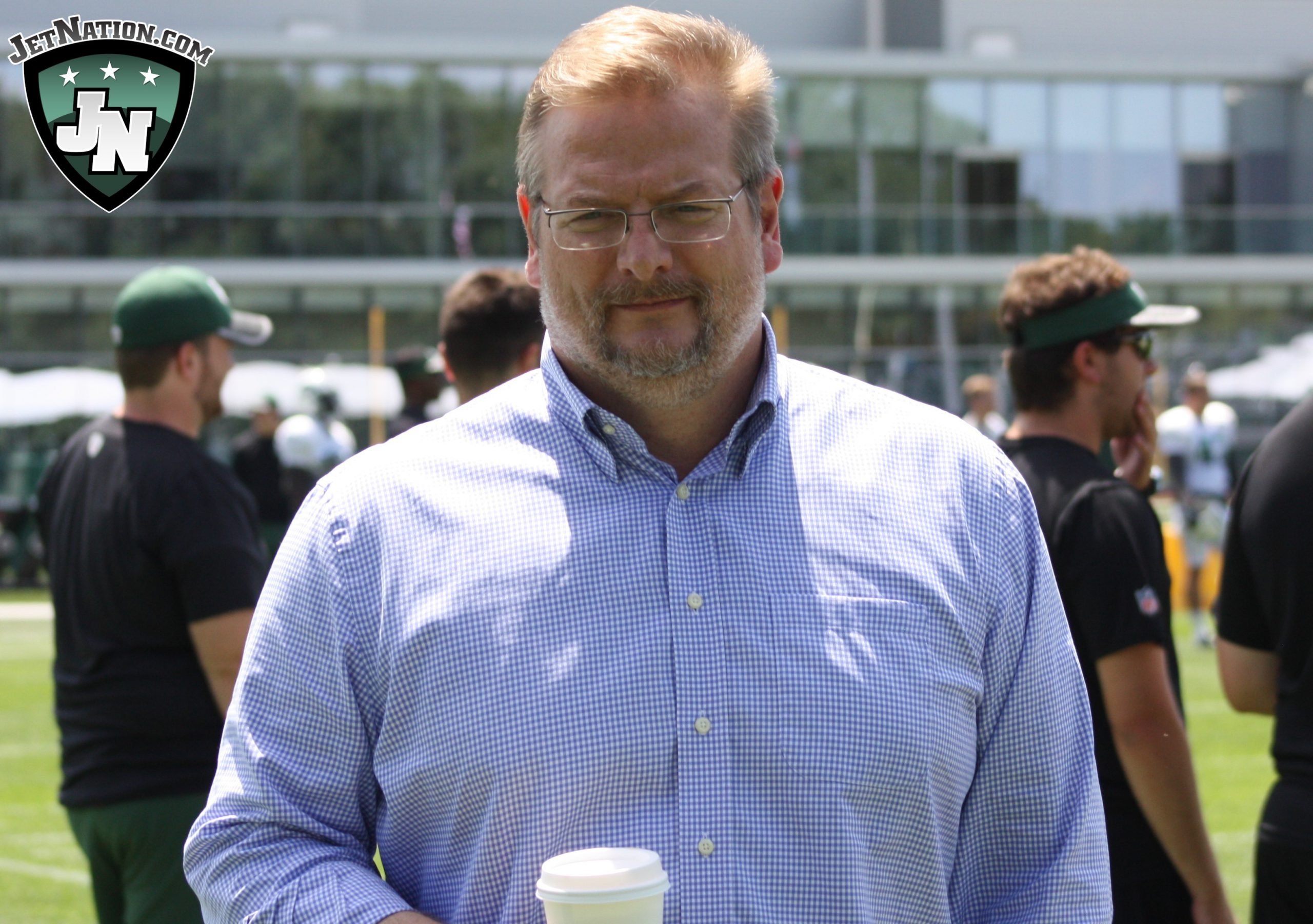 When General Manager Mike Maccagnan and Head Coach Todd Bowles took the helm for Woody Johnson's Jets three seasons ago, they were taking over what was arguably the least talented roster in the NFL.  A wild spending spree and career year from quarterback Ryan Fitzpatrick had the Jets knocking on the door of the playoffs after a 10-6 finish in year one.
After bringing Fitzpatrick back to try to catch lighting in a bottle, the wheels fell off as several veterans, primarily Fitzpatrick, didn't play anywhere near as well as expected, so a tear down and re-build commenced this past off-season when Fitzpatrick, Darrelle Revis, Brandon Marshall, Eric Decker, David Harris and Nick Mangold were sent packing.
The result was a largely inexperienced roster that some predicted would lead the Jets to a winless 2017 with few prognosticators predicting more than a couple of wins.  Well, the season has come to a close and a young Jets roster finished at 5-11 and were far more competitive against several top teams than anyone expected.
As year two of the Jets re-build begins, let's take a look at what we know now, and what the Jets should be looking to do moving forward.
The Good News: 
Wide Receivers Robby Anderson and Jermaine Kearse proved to be a formidable duo who should only get better if the QB play improves.  With a ton of cap space and strong free agent class, the Jets could look to add a productive veteran to join the group. If no additions are made, Anderson, Kearse, Chad Hansen and Ardarius Stewart are a good enough group to go to war with.  If Quincy Enunwa can return at full strength, the group will be even more explosive.
Jamal Adams and Marcus Maye were the Jets top two draft picks last season and the move looks to have paid off.  As many expected, the two struggled at times, but still solidified themselves as one of the better young tandems in the NFL.  The Jets are set at safety for the foreseeable future.
Even with the likely release of the disinterested Muhammad Wilkerson, the Jets defensive line is better than most give them credit for.  For all the talk about Leonard Williams, Steve McClendon is vastly underrated by Jets fans as the big man out of Troy consistently wins his battles in the trenches.  If Kony Ealy is re-signed, that's a solid threesome for the Jets' base defense.
Jordan Jenkins showed continued improvement in year two after a solid rookie campaign and all of the early Calvin Pace comparisons look to be justified.  He'll never be a big sack producer, but neither was Pace, and he managed to carve out a very good 10-year career.
Brian Winters played most of the season with a torn abdomen.  Why is this good news?  As mentioned countless times during the season on JetNation radio, Winters was abysmal this season, but something just wasn't right.  There's no reason to expect a player as young as Winters to suddenly forget how to play football. There's no reason to expect he shouldn't return to his 2016 form when he had his best pro season, meaning one less hole on the depth chart to worry about.
Maccagnan made a pair of trades that paid off in a big way for the Jets.  His deal that sent Sheldon Richardson to the Seahawks landed the Jets a starting wide receiver (Kearse) and a top 50 pick (49 overall).  His other deal allowed him to unload the often invisible Calvin Pryor in exchange for one-time Jet Demario Davis who thrived in his new role.  Look for Maccagnan to lock up Davis with a long-term deal this off-season.
Austin Seferian-Jenkins and Eric Tomlinson brought some stability to the tight end position and both could return next season if Seferian-Jenkins is extended.  Neal Sterling also impressed in the season finale when he got a chance to show what he could do.
Elijah McGuire is basically a younger version of Bilal Powell.  A steal in the sixth round who should see quite a bit of work in 2018 as Matt Forte should be out of the picture.
The Bad News:
Since arriving, Maccagnan and Bowles have placed their fate in the hands of  Ryan Fitzpatrick (after Geno Smith had his jaw broken by a teammate) and Josh McCown while drafting Bryce Petty and Christian Hackenberg in the fourth and second rounds respectively.  While Fitzpatrick and McCown had some solid short-term results, Petty and Hackenberg don't inspire much hope.  Both may be gone after this off-season, bringing Maccagnan and Bowles back to square one.
Morris Claiborne only signed a one-year deal, so unless he returns, the cupboard is bare at cornerback.  Juston Burris didn't break out the way the coaching staff had hoped and Buster Skrine's consistency was an issue once again.  He could be let go this off-season.  Where that leaves the Jets is one quality CB who may walk, and a boatload of question marks.  Not a good look in a pass happy league.
The Jets haven't made much of an attempt to grab an elite edge rusher since Maccagnan's arrival, but one could argue that he expected the Jets to be able to generate pressure with Williams, Wilkerson and the departed Sheldon Richardson paired with his defense-oriented head coach.  If that was the plan, it failed miserably.  Richardson is gone, Wilkerson will soon follow, and the Jets will be left with some quality defensive linemen, but no true pass rusher.
The offensive line needs some new parts.  As a unit, the group was a disaster this season. Left tackle Kelvin Beachum was adequate in his first year with the Jets, but for unknown reasons, left guard James Carpenter regressed significantly and Wesley Johnson was one of the worst centers in the NFL.  We mentioned Winters' struggles and Brandon Shell had some very good games, but also turned in a few clunkers.
The Jets haven't had a good punt returner in what seems like forever, and this year made past seasons look Hall of Fame worthy as the Jets averaged just under 5 yards per punt return.  That's just ugly.
What's next?:
Recalling an off-season that was this favorable for QB needy teams might be impossible.  There are five or six quarterbacks who are expected to go in the first round of the draft and several veterans who could be available via trade.  The Jets could realistically stay put with the sixth pick and get an upgrade at quarterback, pursue Kirk Cousins in free agency or Alex Smith via trade.  Not to mention the possibility of a player like Tyrod Taylor who may be let go as well.
The Jets are set to have a ton of salary cap space and there are several quality young cornerbacks who will be on the market.  Trumaine Johnson and Kyle Fuller are just a couple of possibilities.
A dream scenario for Jets fans this off-season would be the addition of Cousins, allowing the Jets to draft the best pass rusher on their board at six overall.  Two premium positions could be addressed in a hurry.
Ryan Jensen or Weston Richburg could be pursued as free agents to offer a much-needed upgrade at center.  If not, one of the Jets two second-round picks should be allocated for a center such as Ohio State's Billy Price.
Given their draft slot and salary cap situation, the Jets are in position to go from 5-11 to instant playoff contender if Mike Maccagnan can finally find an answer at quarterback and fill some other holes in free agency, allowing the Jets more flexibility when the draft rolls around.
Year one saw the Jets outperform the pundit's predictions.  Now Jets fans will head in to 2018 hoping Gang Green can double their win total in year two to earn their first playoff berth since 2010.
Videos
New York Jets OTA Presser Takeaways, Aaron Rodgers' Impact and Summer Delusion