Report: Seferian-Jenkins Turns Down Jets Contract Offer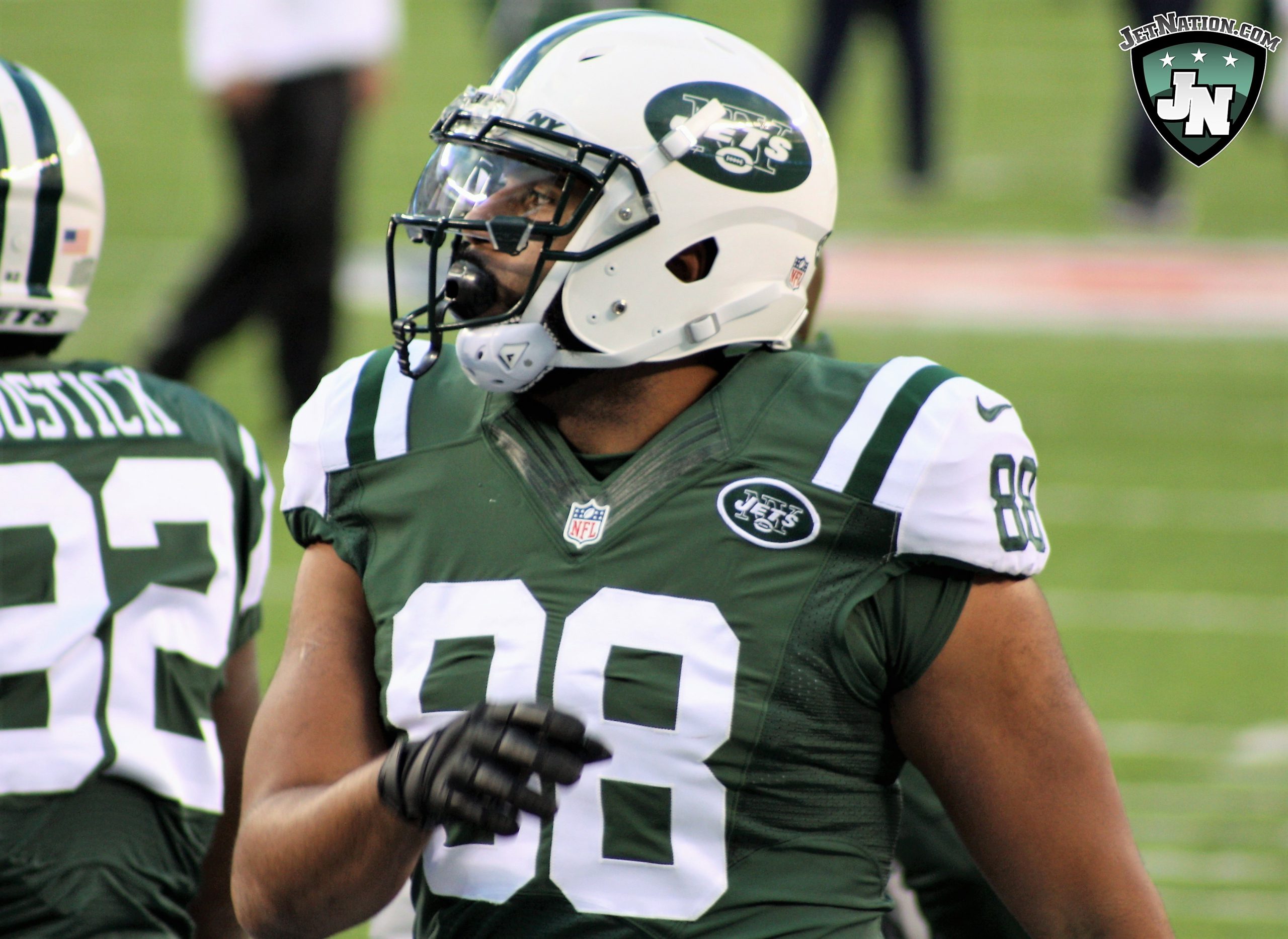 Calvin Watkins of Newsday is reporting that Gang Green and tight end Austin Seferian-Jeknins are in fact talking about a new contract, but Seferian-Jenkins turned down the Jets initial two-year offer for $8 million but the sides will continue negotiating.  From Watkins:
One of the Jets' free agents, tight end Austin Seferian-Jenkins, has had contract talks with the team, a source said. The Jets offered him a two-year, $8-million deal and were rejected, but they will continue talks with his representatives. Seferian-Jenkins had career highs in receptions (50) and yards (357) and had three touchdown catches.
Seferian-Jenkins is looking to top the $6 million mark so the parties may meet in the middle at some point as negotiations continue.
While the $6 million mark may have been a fair expectation at one point this season, the fact that the tight end struggled in the second half could change that.  Seferian-Jenkins averaged just 3 receptions per game over the final 8 contests without a touchdown.  How much of that was on fatigue as it was the first time he'd played more than 9 games in  a season, and how much of it was on the switch from Josh McCown to Bryce Petty over the season's last few games?
We should know in the coming weeks (or months) just how the two sides view the tight end's value.
Videos
Aaron Rodgers Injury Fallout & Jets/Bills Recap