Dropoff in Production Could Make Carpenter cap Casualty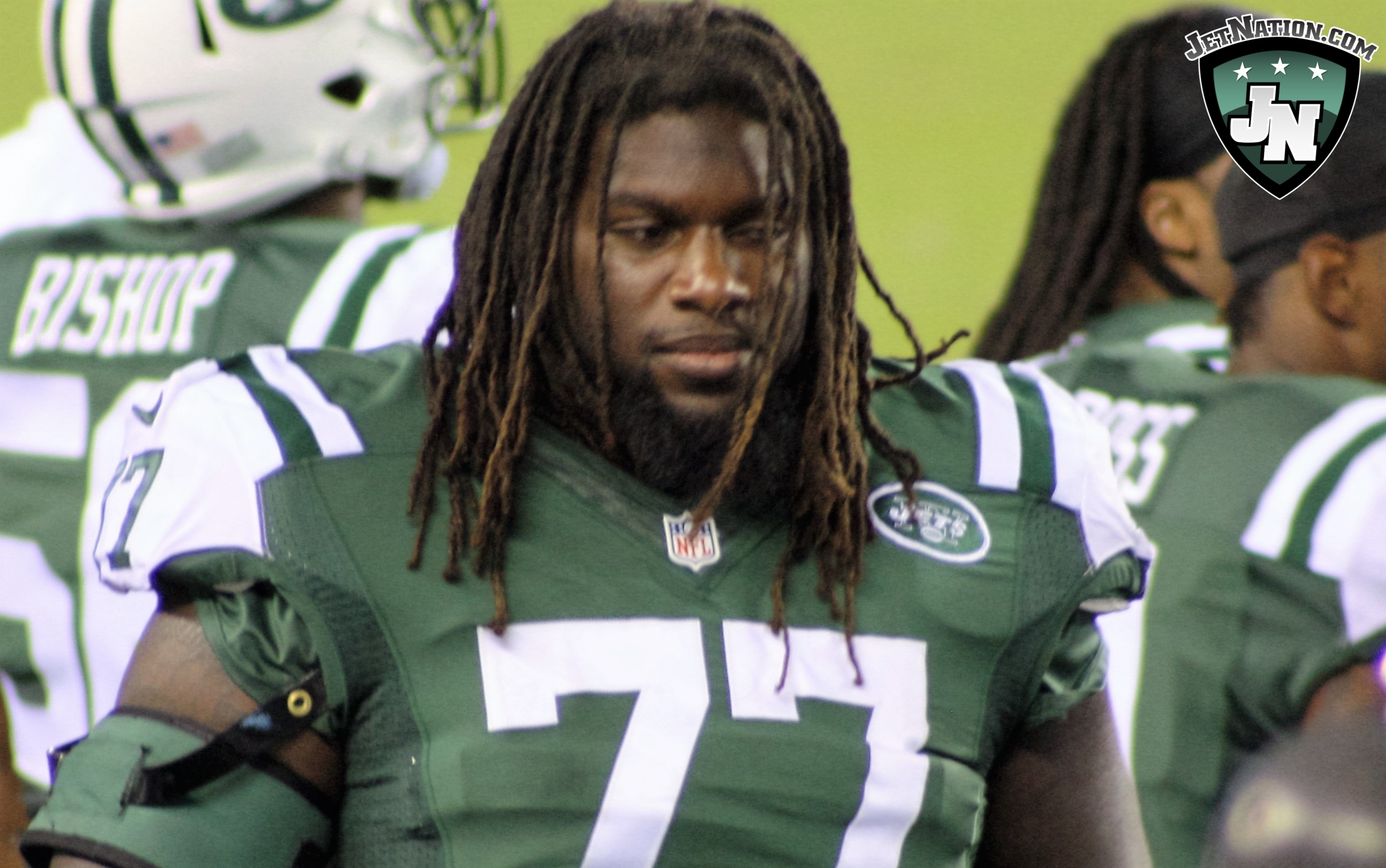 Before the start of the 2017 season, even entertaining the possibility of the Jets considering parting ways with left guard James Carpenter would have been laughable.  A free agent addition from the Seattle Seahawks, Carpenter played at a Pro-Bowl level over the course of his first two seasons in Green and White, but 2017 was a much different story.
Week in and week out there were massive struggles along the offensive line for Gang Green, and more often than not the struggles came right up the middle.  Carpenter, center Wesley Johnson and right guard Brian Winters were beaten regularly throughout the season.  This, after the trio played at a much higher level in 2016.
Johnson was never viewed as anything more than an average starter (if that) when the season started, and Winters was coming off a career year.  Unfortunately, Carpenter and Johnson regressed tremendously (though Carpenter had much farther to fall) and Winters, we would eventually learn, was playing with a torn abdominal muscle since week two.
The struggles up front led to the recent firing of offensive line coach Steve Marshall, but will it end at Marshall, or will Carpenter be next?
The lineman said himself after coming to the Jets that his previous struggles in Seattle were due largely in part to their zone blocking scheme, and his outstanding play in 2015 and 2016 gave his claims legitimacy.  With the Jets expected to elevate quarterbacks coach Jeremy Bates to offensive coordinator, there may be more zone-heavy run schemes implemented.  Could that spell the end for Carpenter?
Due to make $6.8 million next season, the Jets could recoup $4.7 million of that if Carpenter were to be let go, according to overthecap.com.
Videos
Aaron Rodgers Injury Fallout & Jets/Bills Recap