Jets' Decision on McClendon an Easy one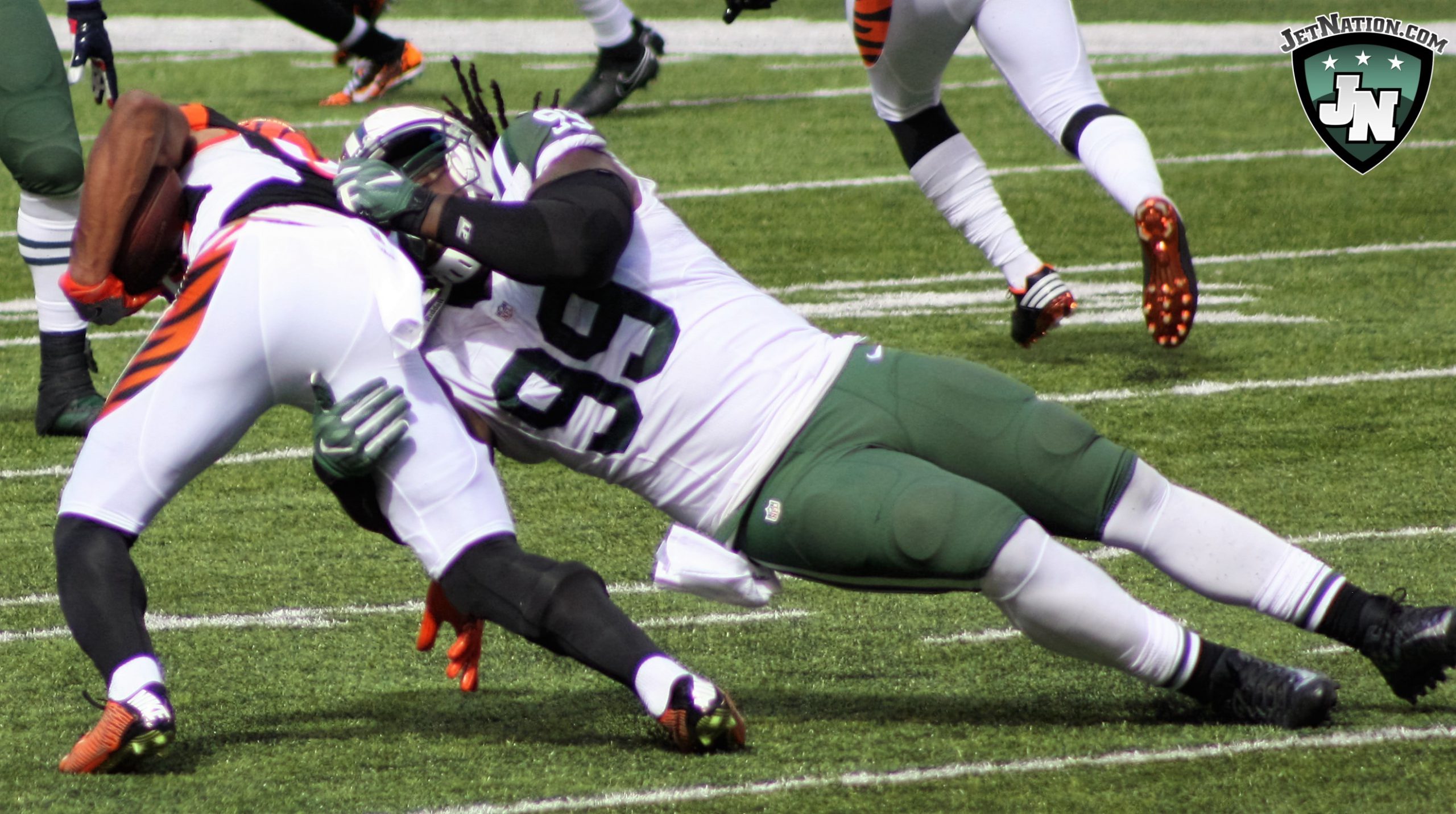 With Feb 20th just a few days away, the Jets have a pair of player with roster bonuses due to trigger that would likely mean they'll be around for the 2018 season in defensive lineman Steve McClendon and outside linebacker Josh Martin.
McClendon should be a lock to stick with Gang Green at his 2018 salary of $4.25 million as the former Pittsburgh Steeler has been one of the few bright spots for the Jets since his arrival, and easily the most underrated and underappreciated player on the 53-man roster.
Often mischaracterized as a nose tackle, McClendon is asked to play in a variety of spots along Todd Bowles' defensive line and he's one of the few players who consistently wins his battles on a weekly basis, often dominating opposing offensive linemen.
Because his role doesn't see him generate many sacks, the casual fan may not see just how much of an impact McClendon has on a weekly basis, but he often stands out on the All-22, still getting little recognition for doing a lot of the dirty work inside.
McClendon ranked 29th overall out of 122 graded interior defensive lineman according to pro football focus with a grade of 83.3 and his off-field demeanor and experience make him a perfect player for a team whose culture is in the midst of a re-build.
While not as much of a force on defense, seeing Martin hang around would also make sense given his special teams production, solid play on defense and high character.  At Martin's modest $2.1 million price tag, the Jets could do a lot worse.
Videos
Was Boomer Right to Blast Becton? Former Jets QB Sounds off Against Jets Tackle.