Watch your Back, Mac; Jets in Danger of Being Leapfrogged by Division Foes?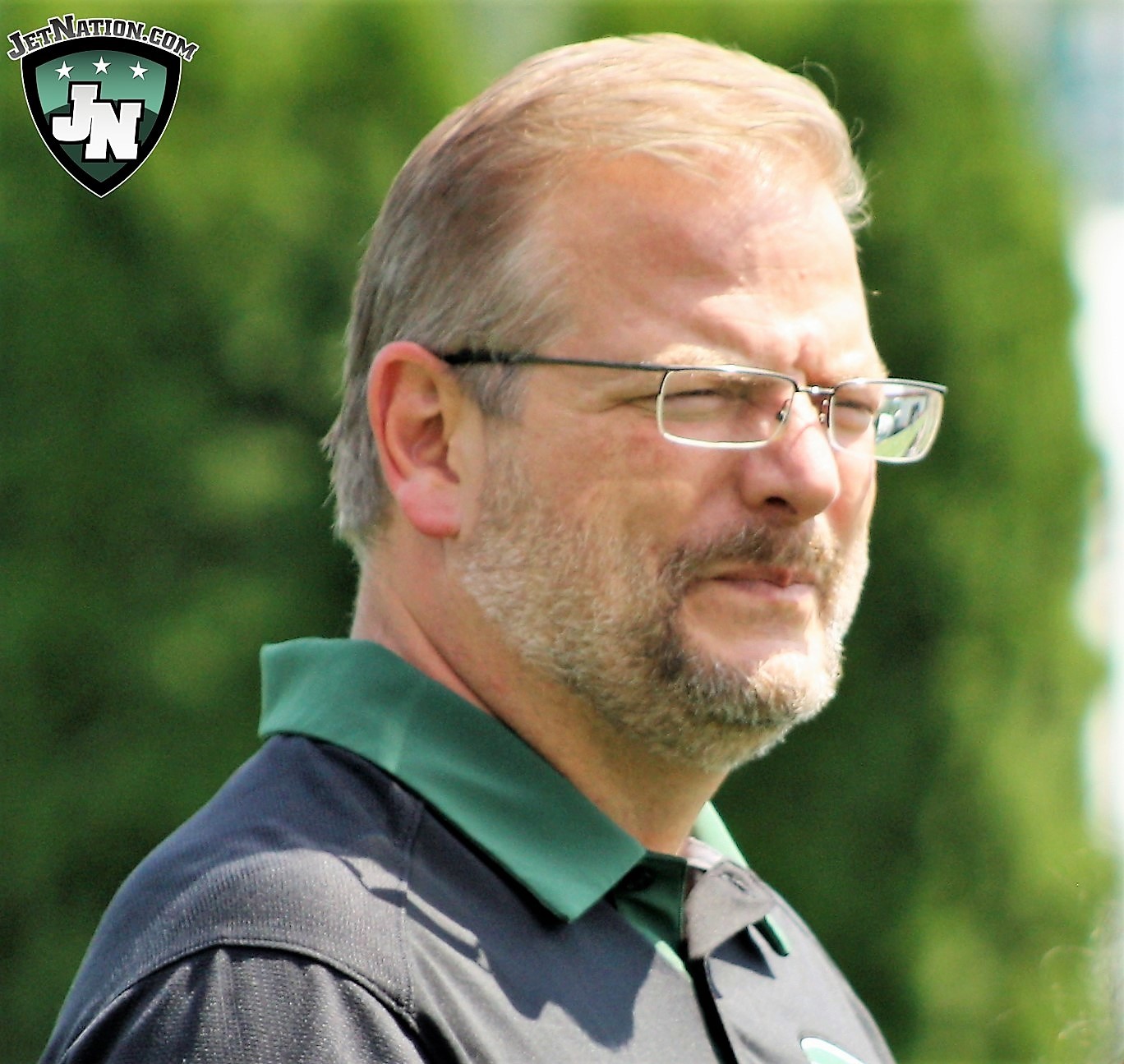 The bad news for the New York Jets and GM Mike Maccagnan is that a pair of division rivals, the Miami Dolphins and Buffalo Bills, appear to be stockpiling draft picks to make a run at or near the top of the draft, possibly leapfrogging the Jets to snag a franchise quarterback.  The good news however, is that one could make the case that Gang Green still holds more chips than both division rivals in terms of draft capital.
Even after the Dolphins moved wide receiver Jarvis Landry to the Browns, which is where the Bills also sent starting quarterback Tyrod Taylor in exchange for additional picks, it appears the Jets are still in a good position to move up to the top three or four picks, and here's why.
While the famed NFL draft value chart is far from scientific, universal or iron-clad, a look at the version provided by profootballtalk shows the Jets as still having more value in their top four picks than the Dolphins have with their entire class, or than the Bills have with their top six picks.
Per the provided chart, with selections 6, 37, 49 and 72, the Jets picks carry a total value of 2,683 points.  That total is more than all of Miami's picks combined with numbers 11, 42, 73, 123, 131, 183, 223 and 229 totalling 2,066.  As far as the Bills, the Jets top four picks are just about on par with Buffalo's top six picks, no's 21, 22, 53, 56, 65 and 96, which total 2,671 points.
So the question that remains is this, of the three teams, which is willing to include additional premium picks or players in coming years?  Is it worth it for either franchise to send multiple first or second-round picks to the Browns, Giants, Colts or…yes, the Browns again, who pick 1st, 2nd, 3rd and 4th respectively?
It's a question Maccagnan is going to have to spend a lot of time asking himself. Because if he's not aggressive enough, and allows a division rival to acquire a franchise quarterback that they covet as well, it could very well cost Maccagnan his job should the Jets fail to sign Kirk Cousins.
The Cousins end of the equation will resolve itself in the coming days, and if he goes to Minnesota as expected, it'll be time for Mac to get work the phones and do whatever it takes to get in top three or four picks.  If he's able to swing a deal, it will be due largely in part to having pick number six, which could allow a team in the top 3 to trade down multiple times and pick up additional premium picks.
This is easily the most critical time in Mike Maccagnan's tenure and he can't afford to get outdone.  If he does, there's a good chance it's the last time it will happen to him in his current post.
Videos
Aaron Rodgers Injury Fallout & Jets/Bills Recap