Jets Sign Minter & Johnson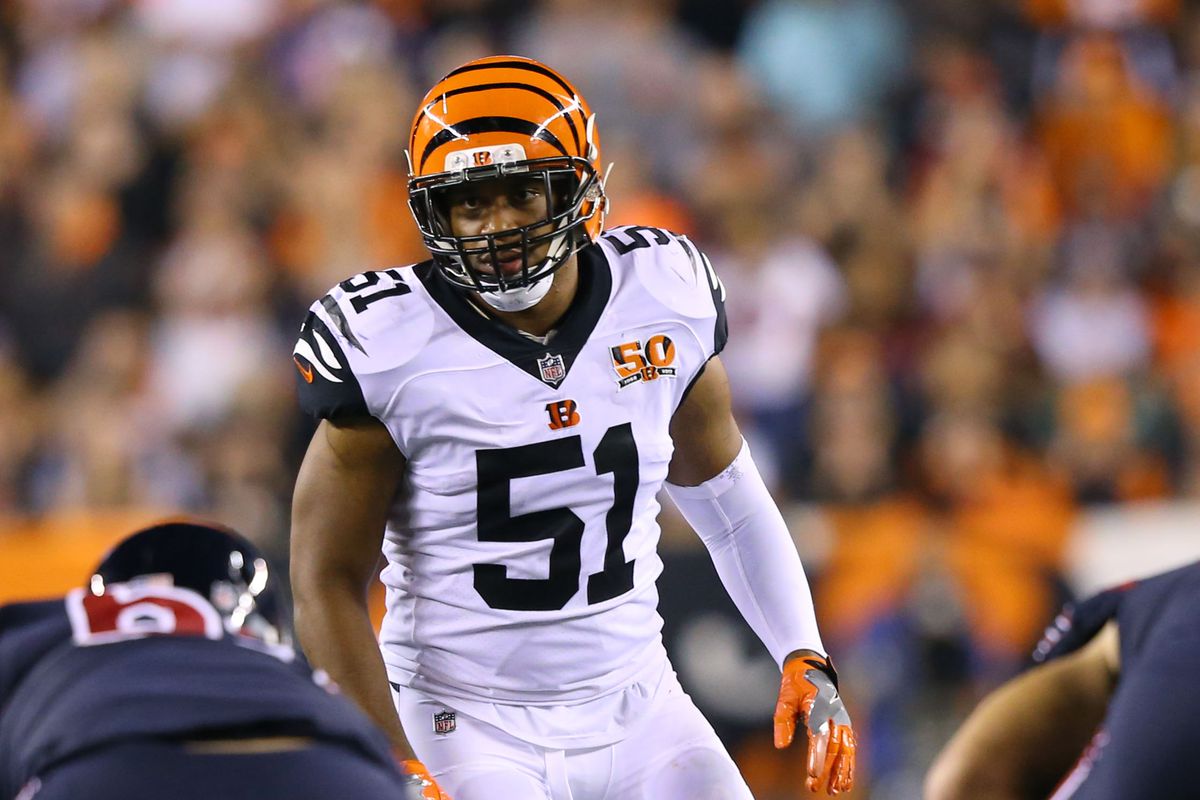 The New York Jets have announced that they have signed LB Kevin Minter and WR Charles Johnson.
Minter is a 6′ 246 lb inside linebacker who started 7 games for the Bengals last season.
Minter has familiarity with Jets head coach Todd Bowles as the former started his career in Arizona and appeared in 28 games in 2013-14 when the latter was the Cardinals' defensive coordinator. A second-round pick of the Cardinals in the 2013 NFL Draft, the LSU product has played in 70 contests and made 44 starts in five pro seasons.
Johnson was originally drafted by the Packers in the 7th round of the 2013 NFL draft. He missed last season with a knee injury.
In three seasons with the Minnesota Vikings from 2014-16, the 6'2", 217-pound Johnson totaled 60 receptions for 834 yards while averaging 13.9 yards a catch. Johnson led Vikings wideouts with a 15.3 yards-per-catch average during the 2014 campaign.
Dan Leberfeld chimes in on these moves on what they could mean for the team in 2018.
The Jets added two more solid veterans today in WR Charles Johnson and LB Kevin Minter. If they eschew roster politics, not worry about keeping draft picks for aesthetic reasons (guilty in the past), and keep the best 53, they could have some excellent depth in 2018. #NYJets

— Dan Leberfeld (@jetswhispers) April 9, 2018
Videos
Aaron Rodgers Injury Fallout & Jets/Bills Recap