Nick Mangold Announces Retirement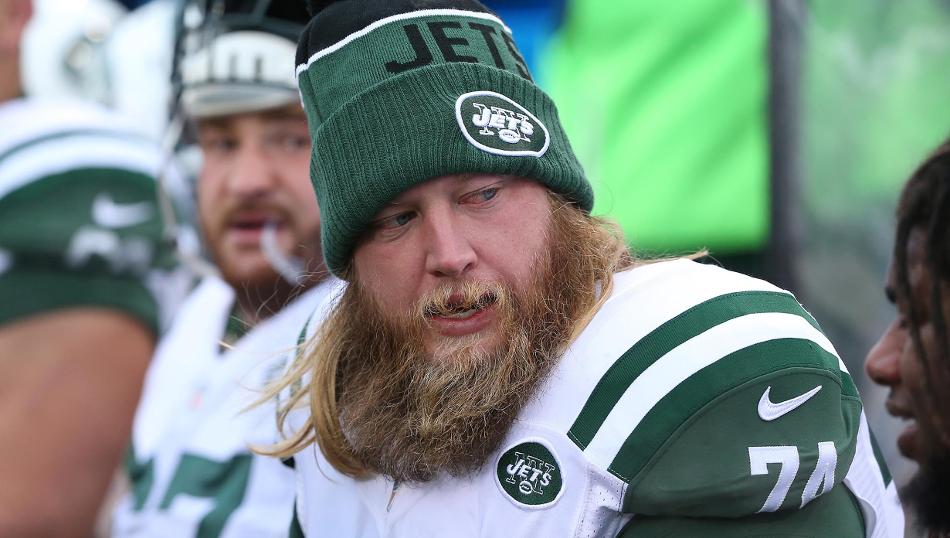 Nick Mangold announced on Twitter that he will sign a one-day contract with the Jets next week, and then retire.
The Jets drafted Mangold with the 29th pick in the first round of the 2006 NFL draft. He made 7 pro bowls with the team and played in 140 career games.
I DECLARE RETIREMENNNTTTTTTT!

I will be signing a one day deal with @nyjets next week so I can retire a Jet.

Thank you to all!

J! E! T! S! Jets! Jets! Jets! pic.twitter.com/f7j52ZdIy0

— Nick Mangold (@nickmangold) April 17, 2018
How good was Nick Mangold?
Nick Mangold and Darrelle Revis each made 7 Pro Bowls, tied for the most ever by players drafted by the Jets. That's how good he was at his best

— trey wingo (@wingoz) April 17, 2018
A look back at Nick Mangold's career grades since 2006 as he calls time on an impressive career pic.twitter.com/LGXtIydOlL

— Pro Football Focus (@PFF) April 17, 2018
You can read more and see what Jets fans are saying about Nick Mangold's retirement.
Videos
Was Boomer Right to Blast Becton? Former Jets QB Sounds off Against Jets Tackle.