Jets Short on Picks, Trade Chips on Draft Day…who Could be Shipped out?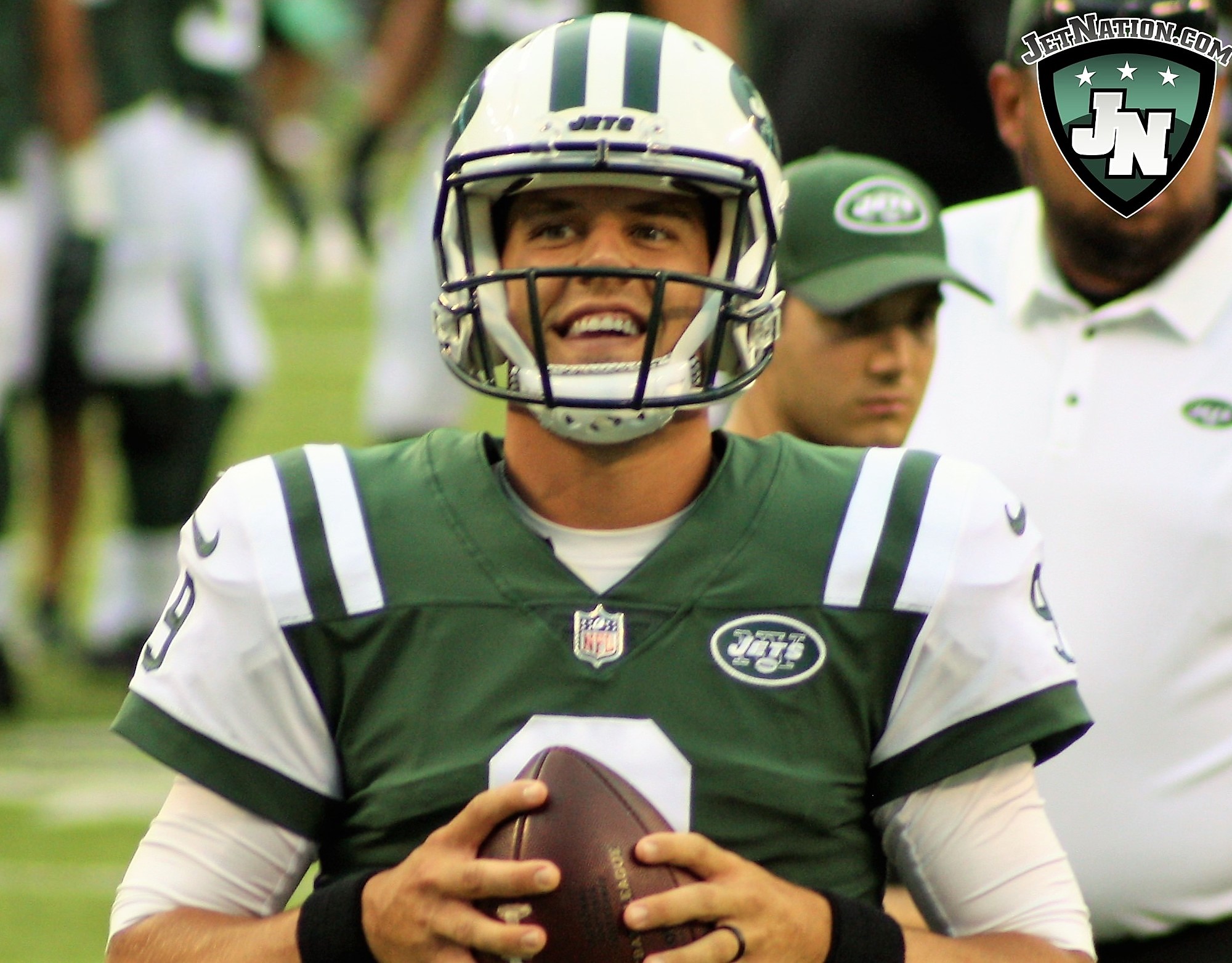 With the NFL draft just over a week away and the New York Jets going in to the event with just six draft choices, there will undoubtedly be those fans hoping to see Gang Green make some moves just before or during the draft to pick up an extra selection or two via trade.
How realistic is that possibility with only one pick before pick 72 that's already earmarked for a quarterback and a roster with few players who are in demand?  Not very, but there are a couple of ways GM Mike Maccagnan can make something happen.
First and foremost, the most valuable commodity Maccagnan has to work with is the team's third round draft choice (72nd overall), but how far would the Jets be willing to move down in a draft where they'll have no choices between no. 3 and no. 72?  Probably not very far, meaning very little compensation is likely if a deal is made.
In terms of players the Jets could look to move, the possibility of adding anything more than some 6th or 7th round picks is unlikely, but here are a few names to watch along with what cap saving it would bring according to overthecap.com.
RB Bilal Powell: The Jets have added free agent running back Isaiah Crowell and made a push to add running back Jerick McKinnon before bringing in Thomas Rawls.  Powell is no spring chicken and with a much younger Elijah McGuire on the roster, it's not out of the question to assume Powell could be moving on.  In a deep draft class however, few teams would be willing to give up much for an aging running back. (Cap savings if traded: $4 million)
LG James Carpenter: Carpenter played extremely well in the team's power run scheme in years 1 and 2 with the team, but a switch to more zone hurt Carpenter and the offense a great deal in 2017.  A team looking for a mauling left guard could call the Jets about Carpenter as the team should be looking for an eventual replacement in the draft. (Cap savings if traded: $4.7 million)
WR Jermaine Kearse: By no means are we suggesting the Jets should look to trade Kearse, but if the team is going to take a look at a player who could bring something back in trade, Kearse has to be on the list.  A quality receiver at a fair price ($5 million) in 2018, Kearse may be expendable as the Jets now have Terrelle Pryor, Robby Anderson, Quincy Enunwa to go along with Chad Hansen and Ardarius Stewart who are set to enter year two.  With a WR class that isn't generating much buzz, there may be a team willing to part with a late-round pick for Kearse's services.  (Cap savings if traded $5.5 million)
As #Jets prepare to start Josh McCown today, worth noting: 2 teams inquired about trading for Bryce Petty this summer. NYJ wouldn't deal him

— Ian Rapoport (@RapSheet) September 10, 2017
QB Bryce Petty: Following an unimpressive showing at QB for Gang Green, Petty wouldn't command more than a conditional 7th round pick at some point.  However, according to NFL insider Ian Rapoport, there were teams showing interest in Petty this past off-season when he hadn't done very much as a starter up to that point.  (Cap savings if traded: $705,000)
There's not much there to trade away, but if Gang Green comes away with a franchise QB, five additional players and combine that with their haul in free agency, things will still be looking up for the team's long-term future.
Videos
New York Jets OTA Presser Takeaways, Aaron Rodgers' Impact and Summer Delusion