Five Forgotten Jets who Could be big part of '18 Season and Beyond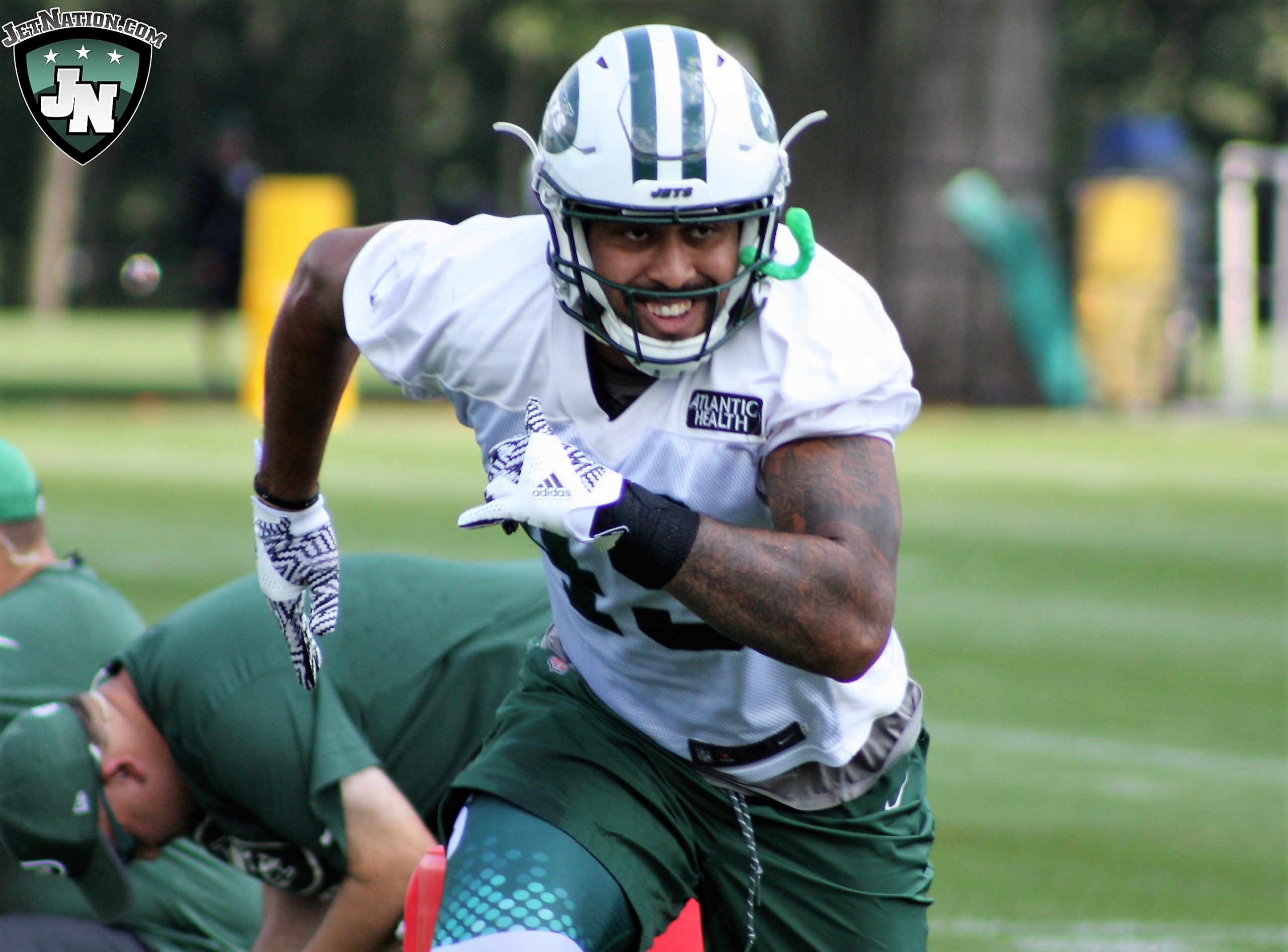 With the NFL draft just two days away and so much attention focused on the names that will soon be added to the Jets' 90-man roster, there are still several players on Gang Green's current roster who didn't have their name called all that much during the 2017 season, but doesn't mean they won't have a chance to grab a roster spot and pitch in when next season rolls around.
TE Jordan Leggett: Leggett spent all of last season on the injury report before being activated for a single game and then placed on injured reserve.  The former fifth-round draft choice has a chance to be an effective target in the middle of the field with the explosive receivers the Jets will have playing on the outside.
CB Xavier Coleman: Coleman was one of our favorite undrafted rookie free agents last season and we liked his chance to stick on the team's 53-man roster.  Injuries kept him on the shelf for much of the pre-season but the team still liked him enough to carry him on the practice squad.  Coleman was activated in week six but played just three snaps before having to exit the game with an injury that landed him on IR.  Without an established nickel cornerback on the roster, Coleman could earn a roster spot once again this season.
LB Dylan Donahue: Another player lost to injury early in the season who has faced legal trouble this off-season, Donahue did show some flashes in being able to apply pressure off the edge in a very limited number of snaps.  With a season-high 23 reps against the Miami Dolphins, Donahue won several one-on-one reps against Miami lineman Laremy Tunsil who earned a grade of 76.5 as a pass blocker according to Pro Football Focus.
RB Elijah McGuire: A sixth-round draft choice last season, McGuire looked extremely impressive when he got a little bit of support from his offensive line, but too often he was caught in the backfield with little room to work.  The addition of Spencer Long at center should help improve the line as a whole, meaning a bit more room to make plays out of the backfield.  McGuire also has outstanding hands that make him a legitimate three down back.  Maybe "forgotten" isn't the right word for McGuire, but with only 88 carries last season, he didn't get as much run as he should in 2018.
CB Rashard Robinson: In what may have been the clearest sign of a disconnect between Mike Maccagnan and Todd Bowles, the Jets dealt a fifth-round draft choice for Robinson who opened the year as a starter for the 49ers, but was benched by Bowles despite the team's poor performance on defense.  After being dealt to the Jets in late October, Robinson played just 20 snaps on defense the rest of the way.  Robinson did some good things for the 49ers as a rookie before being benched and traded last year, and was then arrested for possession of marijuana laced candy.  Still a talented cornerback with good size at 6′ 2", Robinson should be given every chance to see more of the field in 2018.
While you're setting up to watch this week's draft festivities, keep in mind that it won't only be the rookies looking to make an impact in 2018, several players with no more than a couple of pro seasons under their belt who could answer the bell when the bullets start flying.
Videos
NY Jets Phase 3 OTAs, Expectations and a Minor Calf Tweak with Greg Renoff