Grading Gang Green's Draft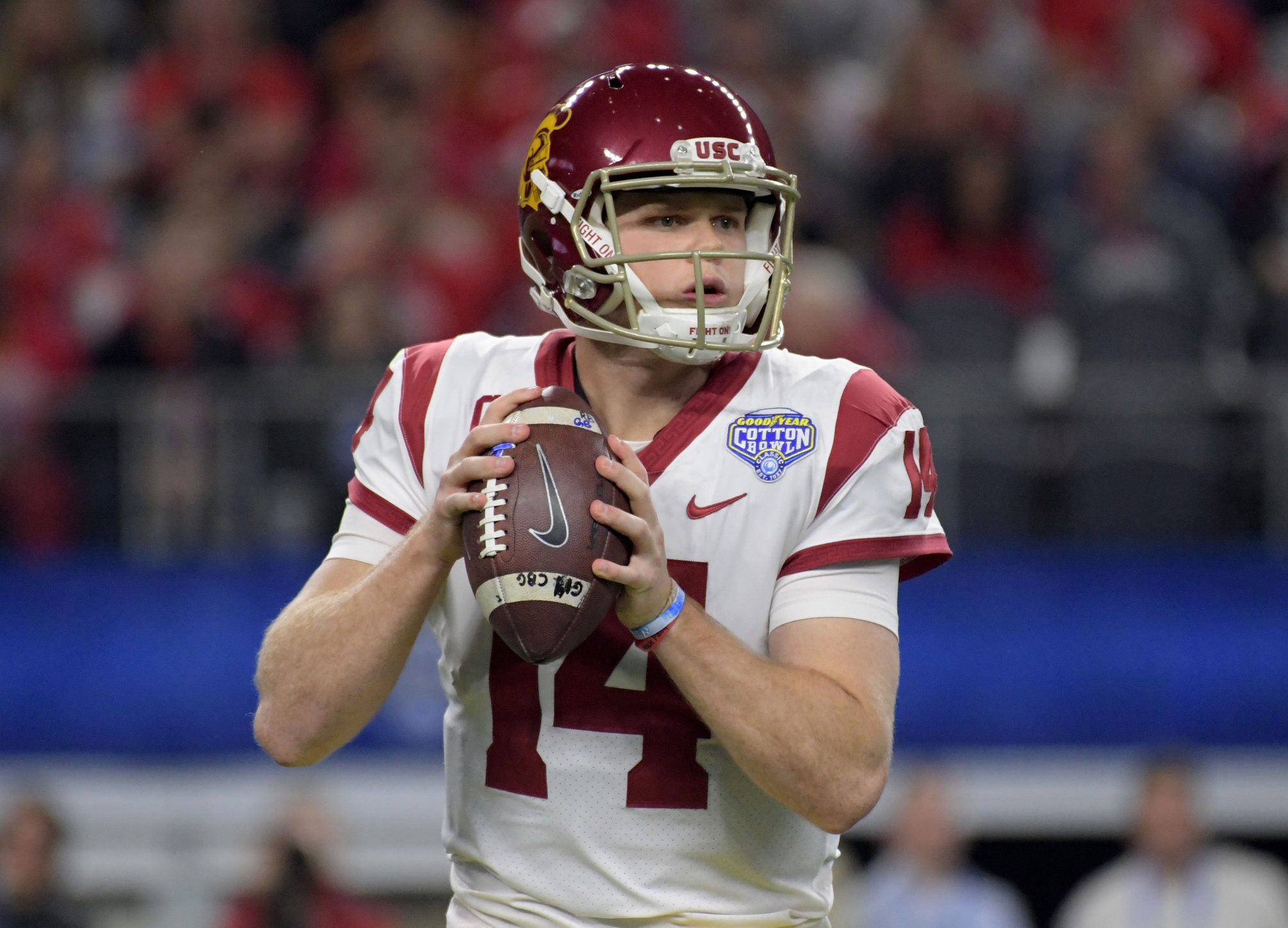 The Jets couldn't have gotten off to a better start in the 2018 draft when they selected quarterback Sam Darnold with the third overall selection.  Nabbing the top QB in the class is something the Jets and their fans hope will pay off for years to come.  The draft as a whole?  Lets take a look.
Round 1 (3rd Overall)
QB Sam Darnold, USC: This was a best case scenario for Gang Green that few onlookers saw coming.  You would be hard pressed to find many mock drafts that didn't have Darnold going first overall.  By trading up to the third pick, Mike Maccagnan put himself in position to hopefully end the team's nearly 50 year drought at the QB position.  Grade: A+
Round 3 (72nd overall)
DL Nathan Shepherd, Fort Hays State: With Muhammad Wilkerson gone, the Jets still have some quality players on the D-line, but the Jets wanted a more disruptive/versatile player to add to the mix and the 315 lb Shepherd offers that.  With what appears to be an incredible work ethic, it appears the Jets wanted to avoid ending up with another lazy malcontent as they did with Wilkerson.  Age is a slight drawback.  Grade: B-
Round 4 (107th overall)
TE Chris Herndon, Miami:  Herndon gives the Jets a tight end who can catch the ball and isn't a liability as a blocker for the first time in several years.  Even still, passing on a pass rusher such as Josh Sweat could come back to haunt the Jets.  Analyst Mike Mayock had high praise for Herndon and calling him one of his "favorite players in this draft" and a "great pick" for the Jets as Sam Darnold will want a competent safety net in the middle of the field.  Grade: C
Round 6 (179th overall)
CB Parry Nickerson Tulane: With slot corner becoming one of the most important positions on the field, Nickerson makes perfect sense.  Buster Skrine has played the nickel for the Jets in recent years but that doesn't mean he's been good at it.  Nickerson is a small school player but the blazing fast corner finished his career with a whopping 16 interceptions.  Perhaps the Jets' biggest steal of the draft, Nickerson, who runs a 4.32, was rated as a top-50 player by Pro Football Focus. Grade: B-
Round 6 (180th overall)
DL Foley Fatukasi, UCONN: The Jets are clearly not thrilled to have lost so many quality linemen in recent years, so aside from getting a QB, re-building the D-line was a priority.  Fatukasi had a fourth round grade from the folks at NFL.com, giving the Jets back-to-back picks that could prove to be of great value. B-
Round 6 (204th overall)
RB Trenton Cannon, Virginia State: The Jets grab another speedy small school prospect with a running back who has been a playmaker as a kick returner where he had 3 career TD's in college.  That value alone give Cannon a good shot to make the Jets 53-man roster.  C
The Jets didn't make a selection in the seventh round, opting instead to trade the choice to the Indianapolis Colts in exchange for former third round choice, Henry Anderson.  A defensive lineman who was no longer a fit as Indy transitions to a 3-4 defense completes the Jets re-build on the D-line.
Overall Grade:  
Many good choices, and not to sound like a broken record, but no edge rusher and no O-linemen cause this class to drop a full grade from an A+, to a still impressive B+.
Videos
Was Boomer Right to Blast Becton? Former Jets QB Sounds off Against Jets Tackle.