Jets Deal for Anderson Solidifies D-Line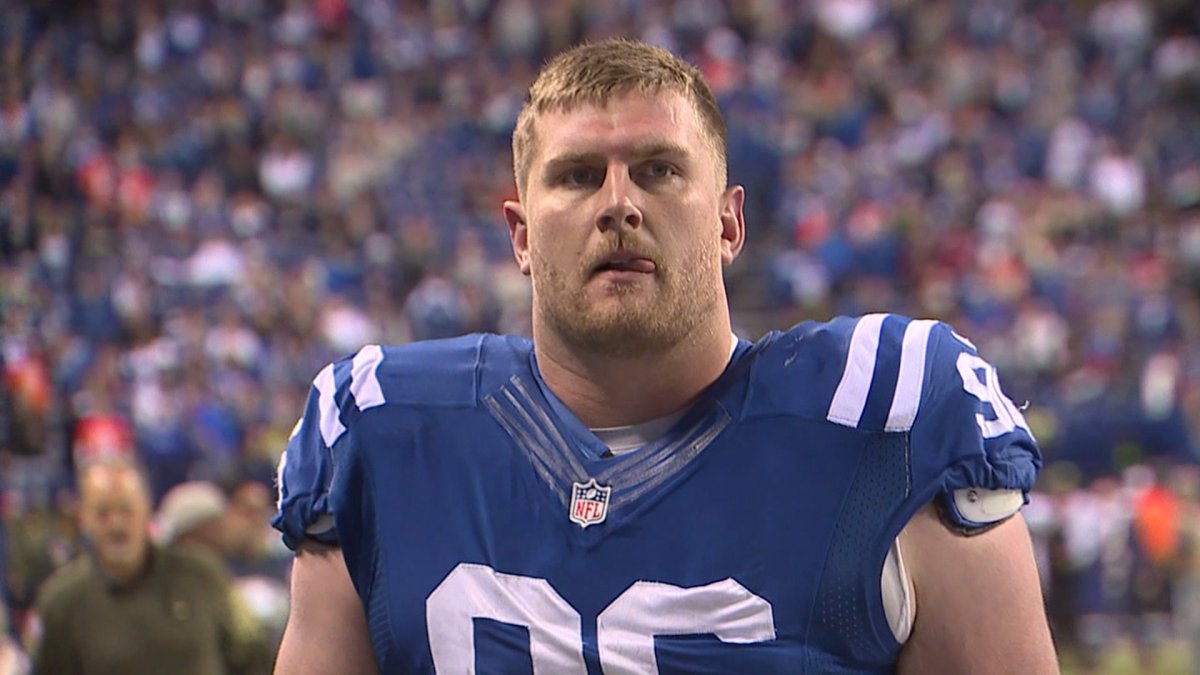 In a deal that didn't get much press at the time it was struck due to the fact that the NFL draft was in progress, Jets General Manager Mike Maccagnan pulled off what could be another heist involving Gang Green and the Indianapolis Colts. Maccagnan shipped a seventh round draft choice to Indianapolis in exchange for 26 year-old defensive lineman Henry Anderson.
Over the past few seasons, the Jets have had to part ways with Damon Harrison, Sheldon Richardson and Muhammad Wilkerson for a variety of reasons, meaning they were going to have to re-build the defensive line with youth and talent.
Yes, Steve McLendon is largely underrated by Jets fans, but even as good as he's been, he's over 30 years old and is unlikely to be around for more than a couple of seasons.  With that in mind, the Jets got to work in finding a crop of linemen to place in the trenches alongside Leonard Williams for the foreseeable future.  While draft choices Nathan Shepherd and Foley Fatukasi give the Jets a potentially strong duo, adding Anderson gives the Jets a proven NFL lineman who was no longer a fit with the Colts.
A 3-4 defensive end who was drafted in the third round of the 2015 draft out of Stanford, Anderson earned glowing reviews from the get go.  Anderson was so good early on that he earned the sixth highest ever grade for a rookie 3-4 defensive end from pro football focus at 82.9.
New Jets D-lineman Henry Anderson (96) shows good quickness and hand usage on the sack/forced fumble against Jacksonville last season. Jets fans should be very happy with this trade. pic.twitter.com/FCFurosx6f

— Glenn Naughton (@AceFan23) May 2, 2018
As is often the case with 3-4 defensive ends, Anderson didn't light up the stat sheet, but on film, he does show up as an upper echelon player more often that not, finding ways to re-direct running plays and while not piling up sacks, getting the quarterback off of his spot.  In fact, PFF credited Anderson with 40 quarterback hurries over the course of his first three pro seasons despite being limited to just 29 games (19 starts) due to injury, and therein lies the biggest problem with the former Stanford Cardinal.
The 6′ 6" 301 lb behemoth was placed on season-ending IR last year with a laryngeal fracture that he suffered when squaring off against former Jets offensive lineman Breno Giacomini.  In some cases, such an injury can be life-threatening.  Not that it mattered to Anderson, who would go on to play a total of 62 snaps in the game, according to indystar.com.
Here, we see Anderson (96)lined up at left defensive end, splits a pair of blockers to make the tackle for no gain. pic.twitter.com/HLgClpwTpd

— Glenn Naughton (@AceFan23) May 2, 2018
In addition to the laryngeal fracture, Anderson suffered a torn ACL in 2015 that led to missed snaps and landed him on the PUP list to start the 2016 season.  Once he was back in action, he showed no ill effects prior to being placed on injured reserve.
With the Colts transitioning to a 4-3 defensive front from a 3-4, Anderson became expendable and Maccagnan and the Jets didn't waste any time in taking a huge step in re-building a defensive line that, for many years was great on paper, but never really lived up to the hype on the field.
Now, by pairing a couple of hungry rookies with some young veterans who have proven they can play at a high level, the Jets are hoping to go from big names and big letdowns, to low-key, but high performance.  Something Anderson and Williams can team up to make a reality.
Videos
Aaron Rodgers Injury Fallout & Jets/Bills Recap