Angela Byrd Offers Forgiveness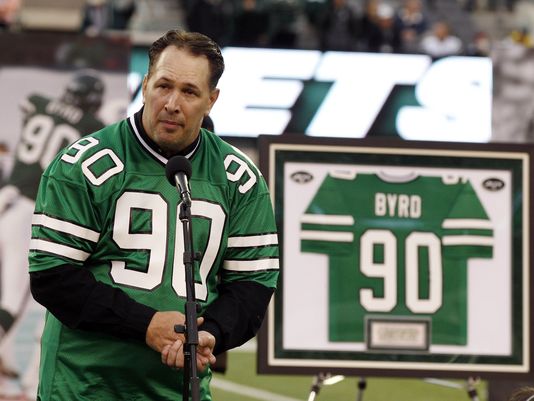 We came across this article from Tulsa World and felt it was worth sharing. Dennis Byrd died tragically in 2016 when the Hummer H2 he was driving was hit by a Ford Explorer. Dennis Byrd was pronounced dead at the scene of the accident. His son suffered severe injuries but recovered. The story here is about the compassion shown by Angela Byrd. In a world filled with hate, the strength and dignity that the entire Byrd family has always shown is an inspiration.
The widow of Dennis Byrd harbors no ill will toward the teenage motorist who failed to maintain his lane, over-corrected and struck a vehicle driven by the former football star, killing him and severely injuring their son.
Zachary Reed, 19, of Claremore has received a one-year deferred sentence after pleading no contest in an agreement with prosecutors to amend a first-degree manslaughter charge down to negligent homicide. Reed also received 100 hours of community service and probation through the Rogers County District Attorney's Office.

Angela Byrd, in a Tuesday telephone interview with the Tulsa World, said she was happy that Reed avoided a sentence involving time behind bars but has yet to speak with him. She said she can't imagine the burden he's carried since the fatal crash in October 2016 on a Rogers County highway.
"As a family, we wanted to take the opportunity to let Zach know that we hold no anger or blame toward him, only forgiveness," Angela Byrd said. "Our prayer is that he can put this behind him and that he has hopes for a great future."
Please check out the entire story from Tulsa World.
We ask that you keep the Byrd family in your prayers. Rest in peace Dennis.
Videos
Aaron Rodgers Injury Fallout & Jets/Bills Recap