Hackenberg "Frustrated" by Past Handling, "Excited" Moving Forward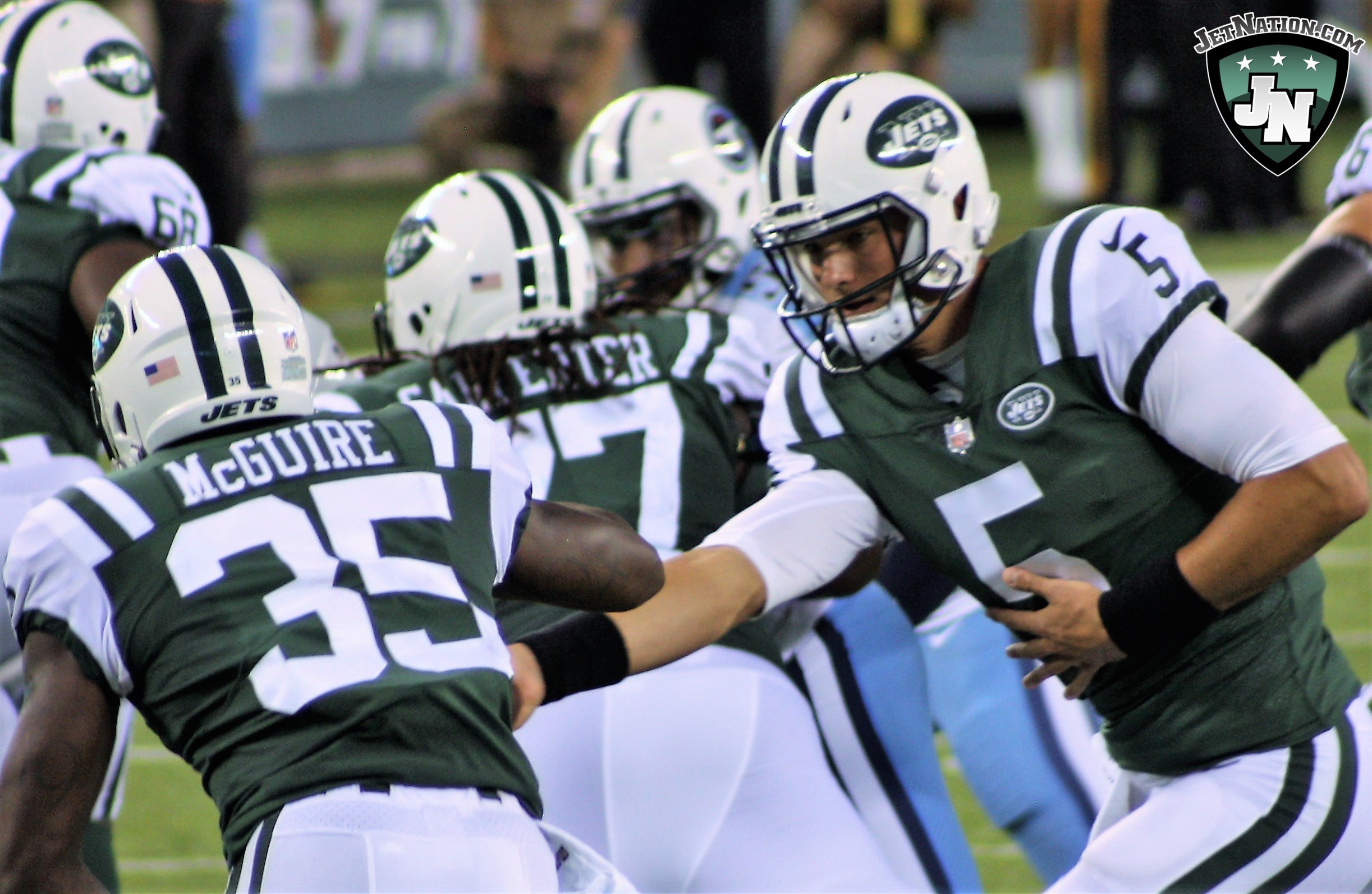 On the first day of full team OTA's, Jets quarterback Christian Hackenberg shared a few thoughts that are sure to ruffle some feathers at 1 Jets drive.
According to Rich Cimini of ESPN New York, while speaking with the media about his time with Gang Green through his first two seasons, Hackenberg didn't have a very flattering take in regards to how things have unfolded.
"There were some times when I threw it really good during my first two years here," Hackenberg said. "That was the frustrating part for me, the ups and downs and not knowing why — does that make sense? — and not really getting any information from anybody on how to fix that and how to address it."
While much of what Hackenberg said could be a kid voicing some frustration over not playing, but to suggest there was no communication from the coaching staff isn't a great look for Todd Bowles' staff.  To make matters worse, Hackenberg said he was excited that "somebody stepped up" to help him in the form of former Jets quarterbacks coach David Lee, who introduced Hackenberg to QB guru Jeff Christensen.
Hackenberg and Christensen have been working together for two months, leading Hackenberg to say he has a "solid foundation for the first time in a long time" as you can see in the video below from Dennis Waszak Jr. of the Associated Press.
#Jets QB Christian Hackenberg says "for the first time in a long time" he's got "a solid foundation" with his fundamentals. Worked with personal coach Jeff Christensen in offseason. pic.twitter.com/4Vaa0GEbI7

— Dennis Waszak Jr. (@DWAZ73) May 22, 2018
Cimini goes on to point out the fact that Hackenberg contradicted head coach Todd Bowles who said earlier this off-season that he was unaware of the quarterback's plan to work on his throwing mechanics.  "Everyone has been aware of the plan since January", claimed the former Penn State quarterback according to Cimini.
Hackenberg's time with the Jets has been a complete disaster up to this point as head coach Todd Bowles hasn't felt the need to allow him to play a single regular season snap despite having plenty of chances to send him out there to dip his toe in the water.
Jets fans, which Todd Bowles decision was most frustrating for you last season?

— Glenn Naughton (@AceFan23) May 20, 2018
As frustrated as Jets fans may be by Bowles' decision to keep Hackenberg on the bench, it would be disingenuous to say Hackenberg has been any better that what you might expect from an undrafted free agent project QB in his limited pre-season action over two years.
With first-round draft pick Sam Darnold in the fold, Hackenberg is hanging on to his roster spot by a thread and he knows he's not starting any football games this season.  Could this be an attempt to force the organization's hand to cut ties, or is he sincerely being candid and looking to move on with a positive attitude?
Chime in here and let us know what you think.
Videos
New York Jets OTA Presser Takeaways, Aaron Rodgers' Impact and Summer Delusion