Key Players That Can Boom or Bust for the Jets in 2018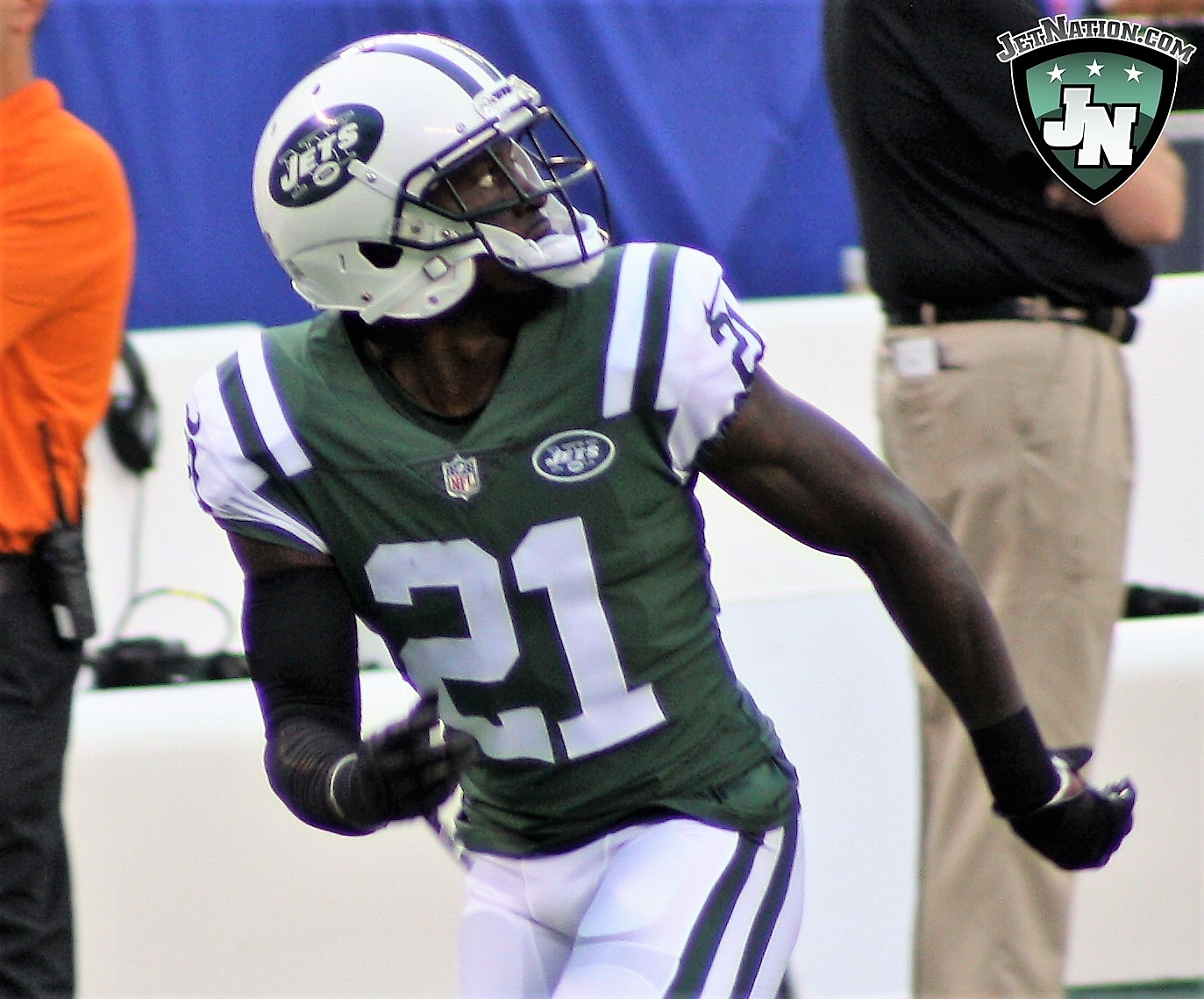 It's no secret that the Jets are taking a chance on some players with a long list of injury concerns to fill out their 2018 roster. Teddy Bridgewater, Henry Anderson, Morris Claiborne, and Spencer Long can all have a great impact on the field for Gang Green, but the question is can they stay off the trainers table and on the field? They will be relying on these boom or bust players to be key contributors this season but they all have their fair share of concerns.  All four have been struck by the injury bug at some point in their careers. The Jets will be hoping that trend changes this season.
DL Henry Anderson:
Anderson is a former third-round pick by the Colts in the 2015 draft. After spending three injury-riddled seasons with Indianapolis he was traded to the Jets for a seventh-round pick in April's draft because he no longer fit Indy's new  4-3 defensive scheme. He played in nine games in his rookie season with the Colts before he tore his ACL.
After suffering another knee injury and fracturing his larynx after he was hit in the throat, he would go on to appear in 20 games total between 2016 and 2017. The voice box fracture is a very rare injury in the NFL and should not be an issue going forward.
Anderson is still only 26-years-old and he was productive when he was on the field with 19 tackles in 9 games during the 2015 season. He was Pro Football Focus' number two ranked defensive end at stopping the run, finishing with a grade of 81.5.
If Anderson can return to his rookie form where he was one of the best run defenders in the league, the Jets will have gotten a steal for a seventh-round pick. Of course, he must prove that he can finally stay on the field for a full season for the Jets to reap the rewards.
QB Teddy Bridgewater:
Although reports have been positive so far out of OTAs, the Former Minnesota Viking is more of an honorable mention on this list than a true boom or bust candidate. Bridgewater has not played in a meaningful NFL game since 2015 when he helped lead the Vikings to an 11-5 record, throwing for 3231 yards, 14 touchdowns and completing 65.3% of his passes. He's still somewhat unproven at 25-years-old, and can still be a quality NFL quarterback, especially since he protects the football and knows how to manage a game.
However, after the Jets drafted Sam Darnold, Bridgewater may find himself as the odd man out on the Jets final 53 man roster, unless Josh McCown suffers an injury in training camp or a preseason game. Although he may not make the team, proving that he's healthy and can still play will surely help his stock with his future employer.
There are a few scenarios that could play out with Bridgewater this offseason. The best case scenario for both Teddy and the Jets is that he plays well in training camp and preseason action. If that happens, they can use him as a trade chip or he can start the season over McCown before passing the torch to Darnold. Having two young quarterbacks that can actually play in Bridgewater and Darnold would be a good problem to have.
The worst case scenarios are he plays poorly and the team can cut him, or his surgically repaired knee keeps him off the field which would also result in his release. If released, he will only cost $500,000 in dead cap money so his spot on the roster is certainly not set in stone.
CB Morris Claiborne:
After a solid 2017 with the Jets, the team brought Claiborne back this offseason on a 1 year $7 million deal. He finished last season with 34 tackles, 8 passes defended, and 1 interception. Claiborne would often shadow the opposing team's best receiver and had some success in doing so, but should assume the #2 CB role in 2018 with the signing of Trumaine Johnson.
Morris held his own last year against some very good receivers such as Julio Jones and Keenan Allen. But he should be much better suited as the number two corner where he will line up against more evenly matched receivers (think Will Fuller instead of Deandre Hopkins.)
The talent for Claiborne is unquestionable, but his injury history will always be a cause for concern. Although he only missed one game last season, a foot injury kept him in and out of the lineup. He has never played a full 16 game season in his six NFL seasons but did play in 15 games during his rookie year with Dallas and also last year with Gang Green.
If the seventh year corner can finally put together a full season the Jets could end up having one of the better secondaries in the league. Johnson and Claiborne can be a lockdown defensive backfield, but Claiborne must stay on the field to complete the tandem.
C Spencer Long:
Long is the true definition of a high risk/high reward talent. He has the tools and versatility to be a good offensive lineman as he's played both guard and center. He's put those tools on display in the forty games that he's played in, as he had a PFF grade of 98.2 in pass-blocking efficiency, allowing 5 pressures in 223 snaps before his season was cut short in 2017.
The problem is those forty games are spread across four seasons due to a wide range of leg injuries (ankle, knee, quads). In his rookie season in 2014, he appeared in just 5 games. Things improved in 2015-2016 as he combined to play in 28 games, but the injury bug struck again in 2017 as he missed 9 games for Washington.
The former Redskins' third-round pick will be 28 in November and must prove his worth after signing a 4 year $27.4 million deal this offseason. However, the Jets can cut ties after the 2018 season with no dead cap hit. Long is a huge upgrade over former center Wesley Johnson, but as most of us know that's not saying much. Still, Long must show that he can stay healthy for a full season. If so, he can be a big piece in the middle of the Jets offensive line in the years to come.
Anderson, Claiborne, and Long will all be looking to put their injury concerns aside and be effective players for the Jets this season. They will all be crucial pieces to the puzzle so it's imperative that they do what they have been unable to do for most of their careers, stay healthy. If these players can stay on the field and off IR, Gang Green will have some big-time players solidifying their roster.
Videos
Aaron Rodgers Injury Fallout & Jets/Bills Recap