Lee & Williamson To Call Plays On Defense; Todd Bowles Transcript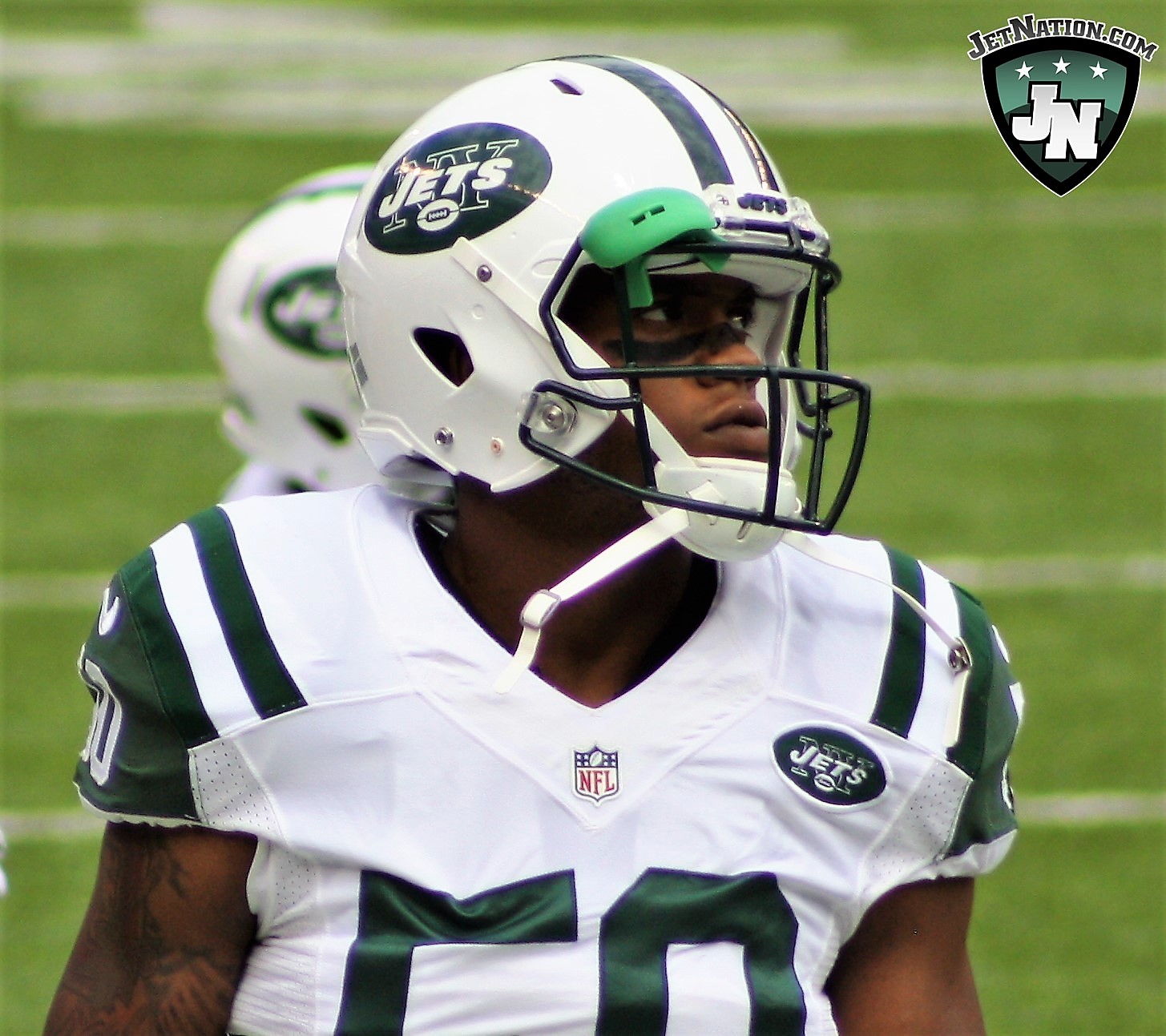 The NY Jets completed their first day of minicamp on Tuesday. Todd Bowles spoke to the media after practice. Here is the full transcript including an update on Darron Lee being the primary signal caller on defense.
On if there is a different approach in minicamp compared to OTAs…
No, it is the same approach. The meetings are longer, and we are probably putting more things in because we have more time to meet, but practice-wise it is the same approach.
On how much of the offense will have been installed by the end of mini-camp…
Maybe a third, maybe a little more than a third.
On if one third of the defense will be installed by the end of mini-camp…
Not a third. It is real basic right now, just teaching fundamentals and principles. Some of the things we can't get done without pads on, so a lot of the stuff will have to wait until training camp. From a teaching standpoint, from a fundamentals standpoint and from a schematics standpoint, just teaching the basics – we're putting that in.
On what kind of strides Marcus Maye has made this offseason…
Obviously from a mental standpoint, with him watching film and seeing the game from a different vantage point, you want them to get better their second year mentally, seeing some things he might have missed the first year as a rookie. He has been doing a lot of studying, so he has been doing that from a sideline approach.
On what he likes about J.J. Wilcox…
Obviously when 'Tez (Rontez Miles) went down, we needed another safety. J.J. is one of those guys that have started a lot of ball games. We are looking for versatility at that spot. He can play free and strong. That is one of the reasons why we signed him.
On which defensive player will call plays on the field…
Darron (Lee) is the signal caller. Avery (Williamson) has some signal-calling as well. Depending on the package, it could be a different guy, but Darron and Avery will take care of most of it.
On the extent that Maye's injury has limited his growth this offseason…
It doesn't as long as he comes back. Sometimes when a player gets hurt, he can see the game from the sideline from a different vantage point, whereas if he was healthy and you told him on the field, he doesn't catch it as quick. So he is getting a lot of mental reps on the sideline. Time will tell when he comes back how much he learned.
On if it is more important for Maye to grow mentally or physically after year one…
It is more important for all of them to grow mentally in year two. Physically, they can naturally lift and get stronger, but mentally you're seeing things for the second time and you should have some experience in it and you should be a little calmer when you play.
On if the MIKE linebacker would normally call plays…
Not all the time, sometimes it is the safety. In different defenses, it's the safety, some are the MIKE and some are the MO.
On if he is asking Lee to be more vocal this year…
He was vocal last year. With Avery just coming in and Darron having already been in it. (As) Avery learns it, we have taken some off of his plate and letting Darren do it, so we have split the duty at times. As Avery gets it, he will end up calling a lot of it as well.
On Sam Darnold's performance today at practice…
It is a process. He is learning. He is studying. You make some good throws and you make some bad throws and that is what we are practicing. That is all three quarterbacks, it is not just Sam. He made some throws. In shorts and t-shirts, you can't tell whether the ball would have been broken up or whether he would have been sacked or not, but his learning is outstanding. The process and the steps that he is taking, he is being very steady and we are very pleased with him.
On if he gets excited seeing Darnold make those good throws…
I get excited when a lot of the guys out there make plays, whether it is the quarterback position or not, whether it is a young or an older guy. When someone does something that I am not expecting, it kind of excites me on the inside. I know you guys don't think so, but it happens. (smiling)
On if Darnold is getting more first-team reps…
No, we split them up. Like you said, you have only seen four of 11 (practices). We are happy with the process and the steps our quarterbacks are taking. I wouldn't read anything into that.
On the talent in the secondary, especially with the addition of Trumaine Johnson and Wilcox…
Two guys that have played a lot of ball games brings us some experience, especially from a non-coaching aspect to help the young guys while they are out on the field. They are both true professionals, blending in well with the guys, fitting in well with the group, can't do anything but help us.
On the overall amount of talent in the secondary…
We just have to keep adding pieces. We like the players we have and we like the players we had on the team last year. Talent is one thing and blending them in is a whole different animal so we just have to make sure they blend the right way and go from there.
On if he remembers his initial reaction to Teddy Bridgewater's injury in 2016…
No, I knew he was a good player and from everything I heard about him, he is a great person. Him coming here and knowing him personally now, he is a great person, but you don't want anyone to get hurt. You want to play as hard and you can and as physical as you can, but injuries in this game happen and you don't hope that happens to anyone. All you can do is cringe. That is probably one of the worst injuries I have seen since the (Lawrence Taylor-Joe Theismann) injury on that Monday night ball game, but he seems to be bouncing back well.
On if the nature of Bridgewater's injury makes it more remarkable that he is playing now…
I can't imagine. Having not been injured like that, I can't even relate to someone being injured like that. But just knowing Teddy's personality and the drive he has, it doesn't surprise me.
On if he wants Maye to be ready by training camp…
He is ready when he is ready. He works hard. He is doing everything that is asked of him, so we will see.
On if he knows any players who will not be ready for the start of training camp…
No, not until I get the final report at the end of minicamp.
On if Miles will be on the PUP list throughout training camp and the season…
He will be a guy that will be down.
On if Miles was hurt on the second day of OTAs…
I don't recall when he actually did it. He got hurt similarly around there.
On if the team planned for Quincy Enunwa to wear a helmet in minicamp before the offseason began…
It has been a process and it changes gradually. Sometimes he feels better, it changes and we scheduled to put a helmet on him and let him run around in it and get a feel.
On if Enunwa will get some team work in before the end of mini-camp…
We will probably hold on until camp.
On if there is a time-table for removing Terrelle Pryor's boot…
Not at this time.
On if Pryor is still 50/50 for the start of training camp…
Correct.
Videos
Aaron Rodgers Injury Fallout & Jets/Bills Recap