Brandon Copeland's Road to the Jets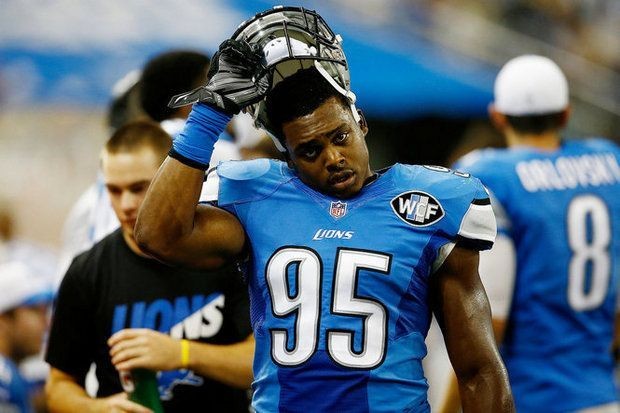 He's not a big name, but he's a man that knows the game. Brandon Copeland, a four-year NFL Journeyman has had to fight tooth and nail to earn a place on the field and now finds himself battling for a roster spot with Todd Bowles' Jets.  At 26 years of age, standing at 6 feet, 3 inches while weighing 256 pounds, Copeland has played with 3 NFL teams, along with a 3 month stint in the Arena Football League.
Copeland has not been the most impactful player on the field, recording a career total of 30 tackles, 1 Forced Fumble, and just a half sack. He acknowledged with reporters that his numbers are underwhelming, but he continues to grind, hoping to catch somebody's eye and find a niche in the NFL. His work ethic comes from his grandfather, Roy Hilton, who played 11 seasons in the NFL for the Colts, and was apart of the team that was devastated by the Jets in the legendary upset that was Super Bowl III.
Ironically enough, Copeland's career started in Baltimore,where his grandfather played nine seasons with the Colts. Copeland was signed in April, 2013 but his stay was a short one as he was cut in August of the same year before spending time on Tennessee's practice squad.
After a tough run with 2 NFL squads, Copeland joined the Arena Football League as a member of the Orlando Predators. He was signed in February 2015 but never reported and set his sights back on the NFL.
Copeland would eventually get another chance with the Detroit Lions due largely in part to an impressive showing at the NFL veteran combine.  While in Detroit, Copeland appeared in 32 games (1 start) in 2015 and 2016. In August of 2017 however, Copeland tore a pectoral muscle and his season was over before it started.
Now healthy once again, Copeland is hoping to find a home with the Jets where Rich Cimini reported recently that he "made a few plays" while getting some rotation with the starters during OTA's.
Like so many other undrafted free agents, Copeland has already had a bumpy journey in the National Football League, but if he's hoping to get a shot, he's in the right spot.  The Jets have no proven starter at linebacker opposite Jordan Jenkins and that's where he would be projected.  Given their need at weak-side linebacker and on special teams, where Copeland has been a quality player, he may find a way to sneak on to Gang Green's final 53-man roster and perhaps make a Jets fan out of Roy Hilton as he continues to play with the goal of making his grandfather proud.
Videos
NY Jets Phase 3 OTAs, Expectations and a Minor Calf Tweak with Greg Renoff