Position Group Preview: Quarterbacks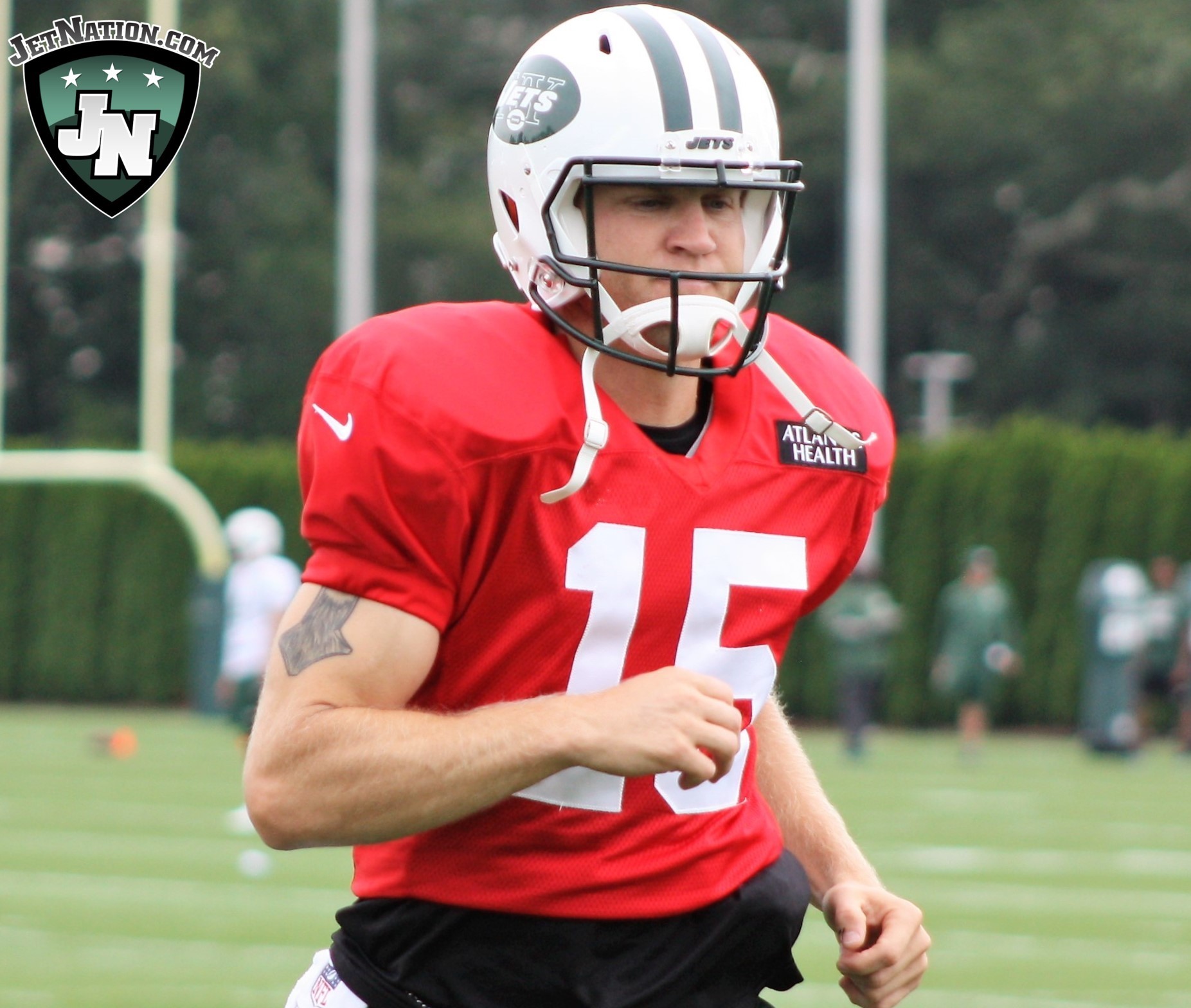 The New York Jets have finally addressed their glaring need at the quarterback position this offseason with a few solid and decisive moves by General Manager Mike Maccagnan. A QB room that consisted of Josh McCown, Bryce Petty, and Christian Hackenberg last season has transformed into McCown, free-agent addition Teddy Bridgewater, and #3 overall pick Sam Darnold.
Needless to say, this is the best group that Gang Green has seen in years. It's shaping up to be an exciting training camp battle this summer to see who emerges as the week one starter. Here are the potential options:
Teddy Bridgewater:
Bridgewater is the true wild card and boom or bust player in this three-man race. He has not played in a meaningful NFL game since 2015 after he suffered a devastating knee injury in training camp during August of 2016. Reports out of organized team activities and minicamp said Bridgewater looked fantastic, but of course, he wasn't facing a live defense.
Time will tell if Bridgewater can return to form and pick up where he left off after leading the Minnesota Vikings to an 11-5 record and a playoff berth. In his 2 years as a starter, he threw for over 6100 yards and 28 touchdowns, turning the ball over 14 times. Not exactly Peyton Manning-esque, but still a solid showing from a young QB.
Bridgewater looked like he was on his way to becoming a franchise quarterback as he is very accurate, a good decision maker, showed great poise and can scramble if the pocket collapses. Unfortunately, that all changed once he was struck by the injury bug. If he can stay healthy and perform well in preseason action this will lead to one of the biggest questions of the summer.
Will the Jets hold on to Bridgewater and let him start the season or will they trade him to a team looking for a quarterback? If a team's starting QB goes down with an injury in camp look for the trade talks to get even hotter.
The fact that Bridgewater can still end up being a very good quarterback as he is a bit of an unknown and has tremendous upside should only increase his value. If he proves that he can play and Darnold shows that he's not ready to start the season, the Jets should  start Bridgewater over incumbent Josh McCown unless they are blown away by a trade offer.
Sam Darnold:
After trading three draft picks to move up to the #3 overall selection in the 2018 draft the Jets selected USC quarterback Sam Darnold. Darnold is thought by many to be the savior at the quarterback position for a franchise that desperately needs one.
The 21-year-old signal-caller completed 63% of his passes, throwing for 4143 yards and 26 touchdowns during his final season at USC. Darnold showed that he possesses all of the traits necessary to be successful in the NFL.
Darnold gets the ball out of his hands quickly, has plus accuracy, a strong arm, and is very creative when a play breaks down and he's forced to leave the pocket. He is also very accurate when he is on the move. However, he must work on improving his footwork, and he must cut down on turnovers as he threw 13 interceptions and lost 9 fumbles in 2017.
As of now, there's a decent chance that Darnold will begin the season on the bench. However, if he proves in training camp and preseason games that he should be the starter then the Jets should not shy away. Plenty of young quarterbacks have had success playing in their first year rather than holding a clipboard so the Jets should not bench him just to bench him. Bottom line: if he's ready, start him, rather than wasting another season with stopgap quarterbacks.
It will be interesting to see when Darnold gets his chance to step on the field during his rookie campaign. One thing is for sure, he will be the starting quarterback for Gang Green at some point during the 2018 season, it's just a question of when.
Josh McCown:
McCown figures to have a leg up in the Jets starting quarterback competition. The 39-year-old is coming off his best season as a pro in which he completed 67.3% of his passes, throwing for 2926 yards and 18 touchdown passes.
He proved capable of keeping the Green & White competitive, but it did not show in the win column as the team went 5-8 in games that he started. However, the offense clearly went stagnant after he missed the final 3 games due to a broken hand that forced the Jets to turn to Bryce Petty.
Head Coach Todd Bowles is known for favoring veterans for his starting positions, especially one like McCown who had some success last season. He's a leader, a good mentor for the younger players, and showed that he can effectively guide an offense.
However, it is already known the type of player that McCown is and can be. He may keep the team in most games, but he has a penchant for making mistakes, especially late in games as he turned the ball over 7 times in the 4th quarter alone last season.
Josh McCown is a competent NFL starter but does not offer any real upside. At 39-years-old there's not much room for growth or improvement so betting on him to replicate his 2017 season is anything but a sure bet.
It remains to be seen how the Jets will distribute practice and preseason reps between the three quarterbacks this year since McCown did not see much action last August. Even though he is the favorite to start the season behind center, it won't be long before he is handing over the reins to Sam Darnold whether it's due to injury or ineffectiveness.
With a veteran in McCown, a lottery ticket in Bridgewater, and a future potential franchise player in Darnold, the Jets have covered all the bases at the quarterback position. The time is almost here to put on the pads and see what they can do on the field in live game action. May the best man win.
Videos
Aaron Rodgers Injury Fallout & Jets/Bills Recap