Anderson, Pryor Offer Glimpse of Playmaking Potential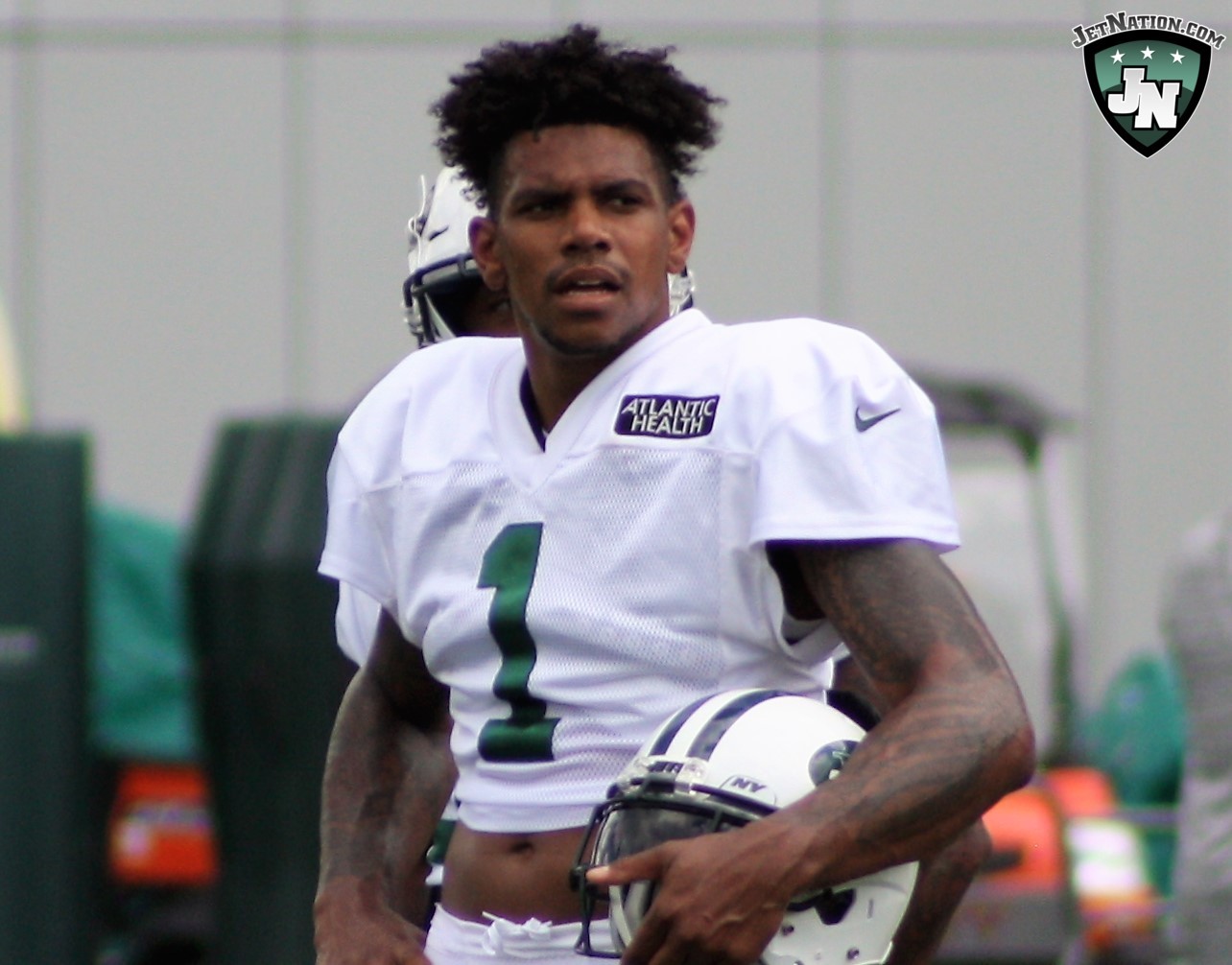 In a span of just a few short minutes under the hot sun in Florham Park yesterday, the New York Jets saw two of their biggest offensive weapons make a pair of plays that showed just how dangerous this team could be when turned loose against opposing defenses.
It happened during a series of plays in the red zone, from about the 10-yard line, and it had jaws dropping and thumbs up and down the sideline frantically firing off tweets.
First, it was Robby Anderson, the Jets third-year receiver who was on pace for his first career 1,000 season in 2017 before quarterback Josh McCown went down with an injury and former Jet Bryce Petty came in and put an abrupt end to that possibility.
First up was Anderson who was lined up on the right side of the formation when quarterback Teddy Bridgewater lofted a 50/50 ball toward the right side of the end zone while Anderson, matched up against the team's top corner in Trumaine Johnson, reached up with one hand and plucked it out of the air while staying in bounds. Surely it was going to be the best play of the day, right?  Not so fast.
Just a few plays later, Sam Darnold was up, and this time Darnold threw a pass to nearly the exact spot with Terrelle Pryor as his target.  Pryor, the freakish athlete he is, was able to use every inch of his vertical to out-leap the coverage, reach up with his right hand and snatch the ball out of the air, coming down for a score.
While it may be just a couple of training camp scores, the game day performances we've seen from both Anderson and Pryor are proof that if healthy, the pair have the potential to not only be red zone threats, but to stretch the field vertically.  As Pryor and Anderson check in at 6′ 3" and 6′ 4" respectively while both running sub-4.4 40's, whoever is under center for the Jets this season should have plenty of opportunities to make their fair share of big plays.
Videos
NY Jets Phase 3 OTAs, Expectations and a Minor Calf Tweak with Greg Renoff